Marjorie and Steve Harvey Raise Fists and Urge Fans to Vote in a Photo
Talk show host Steve Harvey and his wife, Majorie, clenched their fists in unity as they encourage people to vote in Georgia.
The Harveys are making a joint power statement! The couple were seen raising their clenched fists in a recently taken picture shared by Majorie.
Their clenched hands were accompanied by stern facial expressions that could be easily detected even though they were wearing face masks.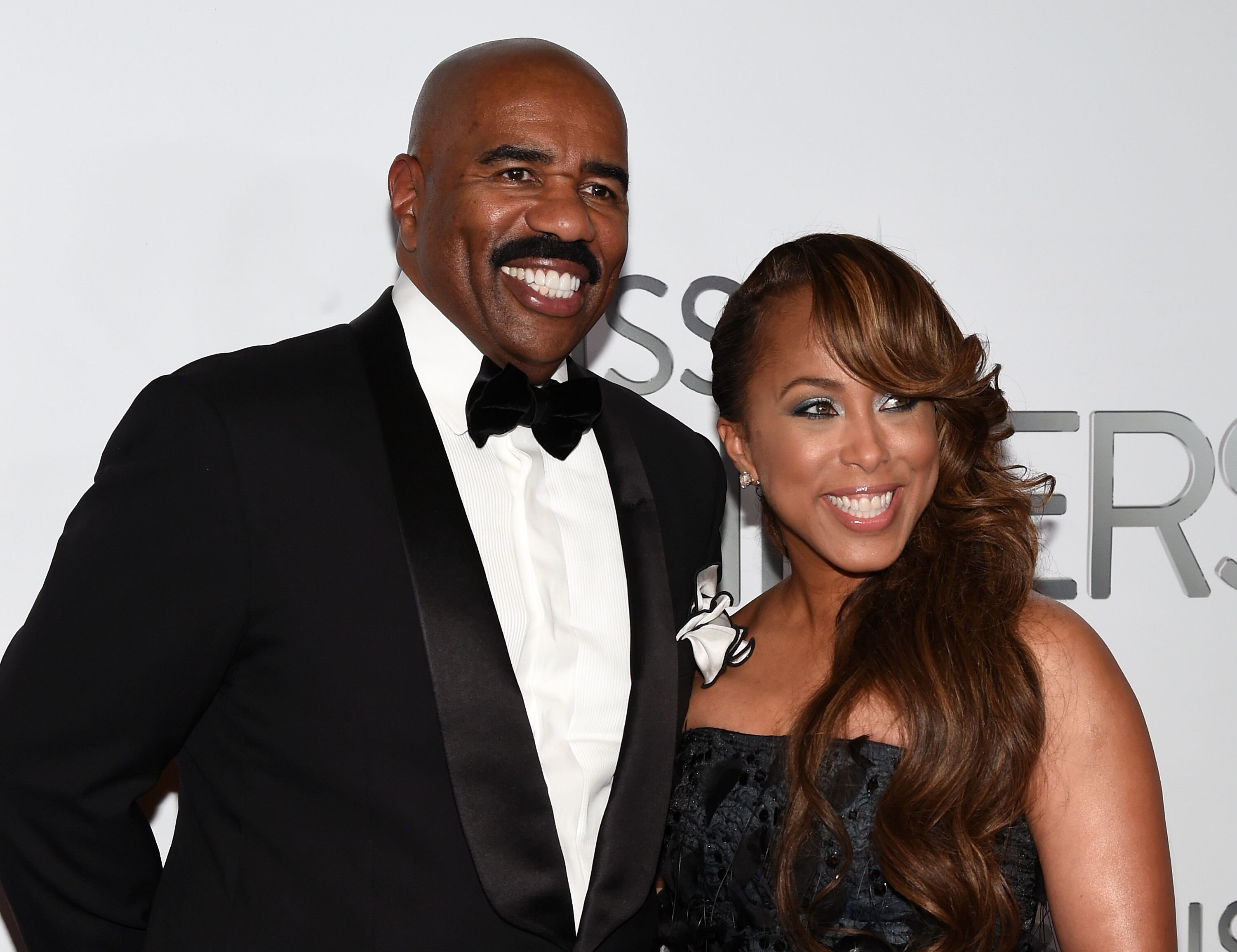 They were all geared up in matching black outfits. Harvey paired his Adidas shirt with a beautiful grey cap while his wife rocked a black hat that featured a brown woven design.
Majorie was also rocking a lapel pin, which had the words "Georgia Voter" written on it clearly, it's apparent the two were trying to encourage people to go out and vote in Georgia. This was further emphasized in the caption which read
"Vote."
The couple had stopped for the post while they were in their car, which indicated that they had gone out to vote or were intending to.
Majorie and Harvey voting in Georgia does not come as a total surprise because Steve recently purchased a house there.
He recently spent a whopping 15 million dollars on a mansion that, surprisingly, was owned by Hollywood veteran, Tyler Perry.
The 17-acre property includes astonishing features, including rolling lawns, formal gardens, a 70,000-gallon pool, and an extravagant fountain. The couple sure knows how to live in luxury as Majorie had a lavish bash for her birthday celebration last year.
Majorie went all out by jetting off to a resort in Cancun, where the celebration took place. Her husband, who is still very much in love with her, paid her sweet tribute to her during the bash. He said:
"... This is a celebration of something God gave to me. He gave me the chick of my dreams, and so I'm celebrating her birthday today…"
Other members of her family were present, including her kids. One of the kids is daughter Lori Harvey, whom she advises on different aspects of her life.
One of these aspects is dating. Majorie once told Lori to avoid dating rappers and artists, but the youngster is doing the exact opposite as she is currently in a relationship with the famous rap artist, Future.
Lori is not going by her mom's words, but Majorie hopes that the people of Georgia do not follow suit as she encourages them to go out and cast their votes.