Anderson Cooper Reveals If He Wants to Have More Kids and Talks about Surrogacy
Anderson Cooper seems to be enjoying fatherhood to the fullest. The star journalist might just be brewing for another mini-me!
In the latest "People" issue, Anderson Cooper and his infant son, Wyatt Morgan Cooper, graced the front page while the doting dad gave his take on fatherhood. The CNN anchor talked extensively about his life as a dad while sharing his parents' influence on his fatherhood path.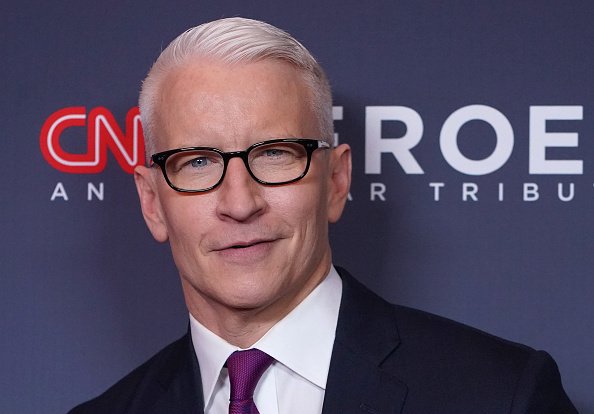 A MISSION FOR FATHERHOOD 
More than anything, Cooper was passionate about continuing his family's legacy. The seasoned journalist talked about how his parents procreated and had their little family. Now that he is the only one left of the clan, Cooper knew he had to live up to expectations, saying:
"... I'm the only person left from that union [of my parents]...I wanted to have a child who came from that and grew up knowing about that…"
The "Anderson Cooper 360°" host explained that he had the option of adopting or going through surrogacy. He felt that adoption wasn't ideal because he "just wanted to have as much privacy as possible." He then opted for surrogacy. The star dad added that he was planning to raise his little son with his ex-partner, Benjamin Maisani.
EXPERIENCE WITH SURROGACY 
Speaking about the mainstream fertility measure, Cooper described it as "difficult, incredibly expensive, and time-consuming." The 53-year-old made it known that the surrogate and her spouse were "amazing."
He went ahead to show gratitude to the medical team in charge of his son's birth.
He said: "That she is willing to do this, to enable families who can't have a child to be able to have a child, is an extraordinary gift." The dad-of-one admitted that in the end, it was all worth it.
QUARANTINE AND FATHERHOOD 
Since the lockdown, the "60 minutes" correspondent has discovered new aspects of being a father. Like most first-time parents, Cooper admitted that he usually gets tired. He added that he would become testy from time to time when he gets overwhelmed with emotions.
The "New Year's Eve Special" moderator said: "There's something about having a child that makes you feel connected to what is happening… You suddenly worry much more about the future of all of us." The celebrity dad concluded that he was grateful for having all those feelings.
MORE TRIES AT PARENTHOOD
In his People interview, the enthralled dad mentioned that he was open to having more kids. He shared that he "might need to clear" his head but wasn't ruling out the idea of another child.
Anderson Cooper welcomed his son in April and announced the big news on CNN. The new dad shared that his baby boy was named after his father.
Cooper bared it all as he explained that he was always worried about never having a child due to his sexuality. He went ahead to show gratitude to the medical team in charge of his son's birth.