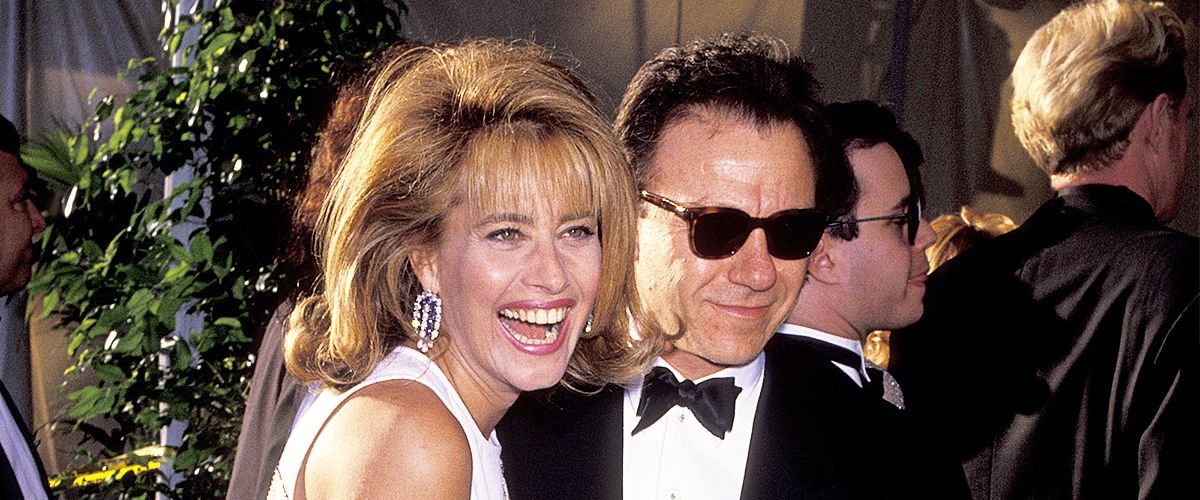 Getty Images
Lorraine Bracco's Life Drama — Inside Her Divorces, Custody Battle, Depression and Bankruptcy

Lorraine Brasco looked like she was living the dream with an Academy Award nomination to her credit, and starring in the hit series "The Sopranos," but she was fighting depression.
Even as she depicted psychiatrist Jennifer Melfi on "The Sopranos," actress Lorraine Brasco was struggling to come to terms with the depression that had overwhelmed her.
Brasco, who had been in a long-term relationship with actor Harvey Keitel was embroiled in a custody battle over their daughter Stella, a battle that was to bring her to the brink of bankruptcy.
Even though she won custody of Stella, Bracco saw herself raising her two daughters -- Stella and Margaux -- without the means to pay her mortgage, and with no work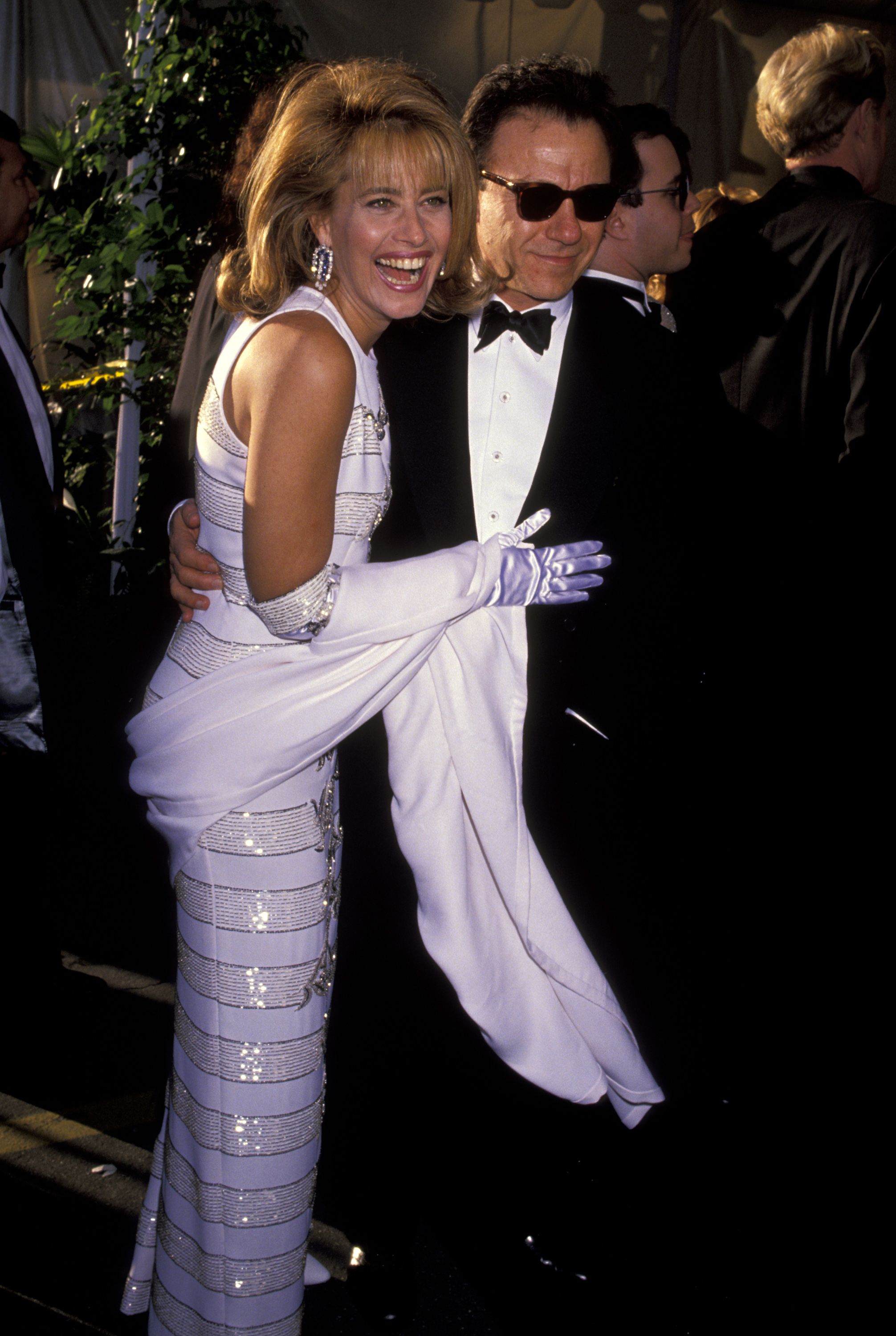 Lorraine Bracco and Harvey Keitel at the 63rd Annual Academy Awards in 1991 in Los Angeles | Source: Getty Images
LORRAINE BRASCO AND HARVEY KEITEL
Brasco had met Keitel in Paris, where she had lived for over a decade. The actress turned model had been married to Frenchman Daniel Guerard with whom she shared a daughter, Margaux.
Brasco and Keitel initiated a relationship that was to last for 11 years, at the end of which the love turned sour, and the former couple battled over the custody of their daughter Stella Keitel, then only 8 years old.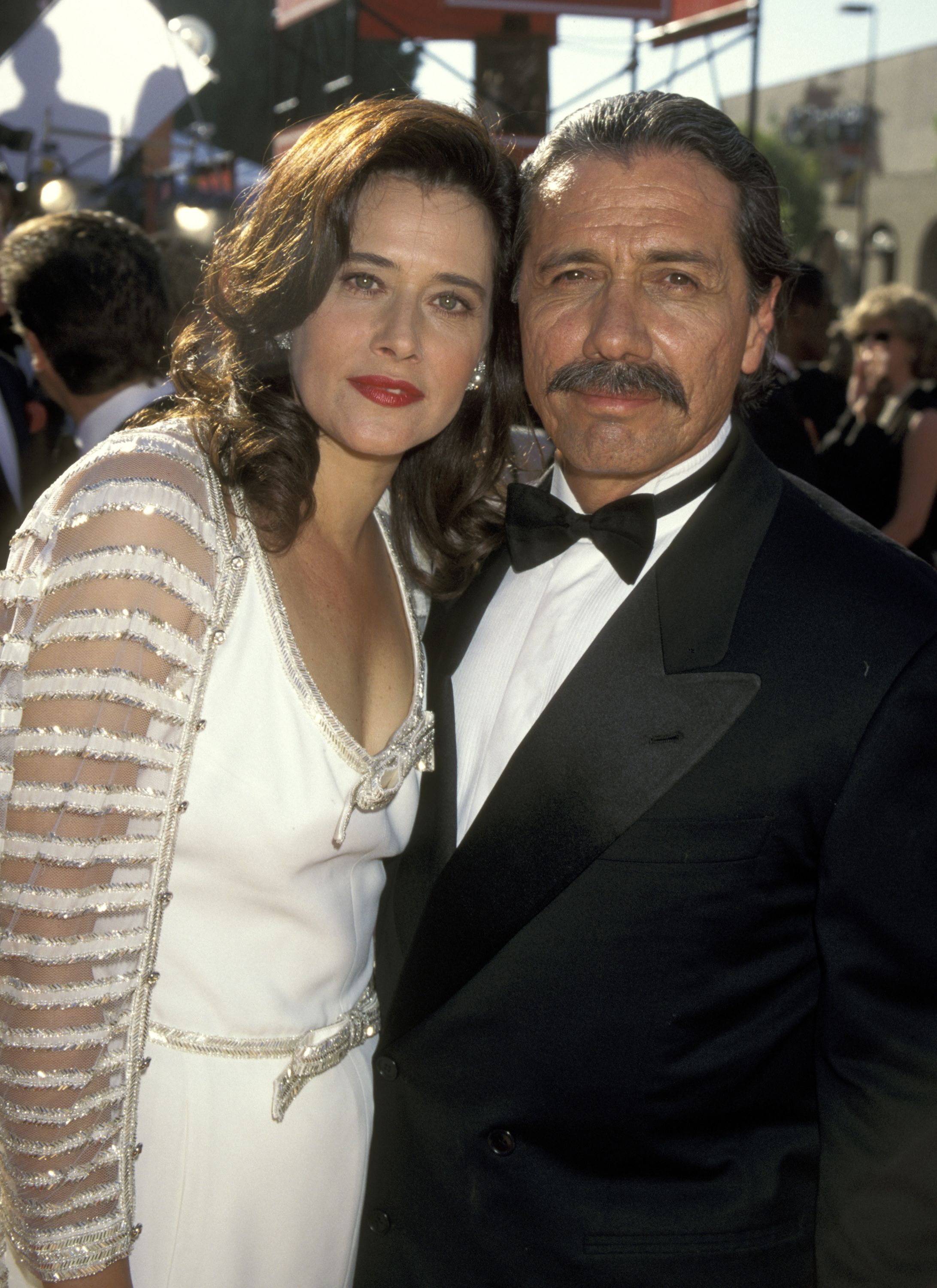 Lorraine Bracco and Edward James Olmos at the 47th Annual Primetime Emmy Awards in 1995 in Pasadena | Source: Getty Images
THE EDWARD JAMES OLMOS NIGHTMARE
The custody battle was to cost Bracco over $2 million and became a horrific nightmare when it was alleged that her new husband, actor Edward James Olmos had fondled Stella's 14-year-old babysitter.
The marriage was shortlived, and in 2002 Bracco and Olmos were divorced. Bracco was bankrupt, and her daughter Stella was diagnosed with systemic juvenile rheumatoid arthritis, a painful rare condition that causes joint pain and swelling, and high fevers.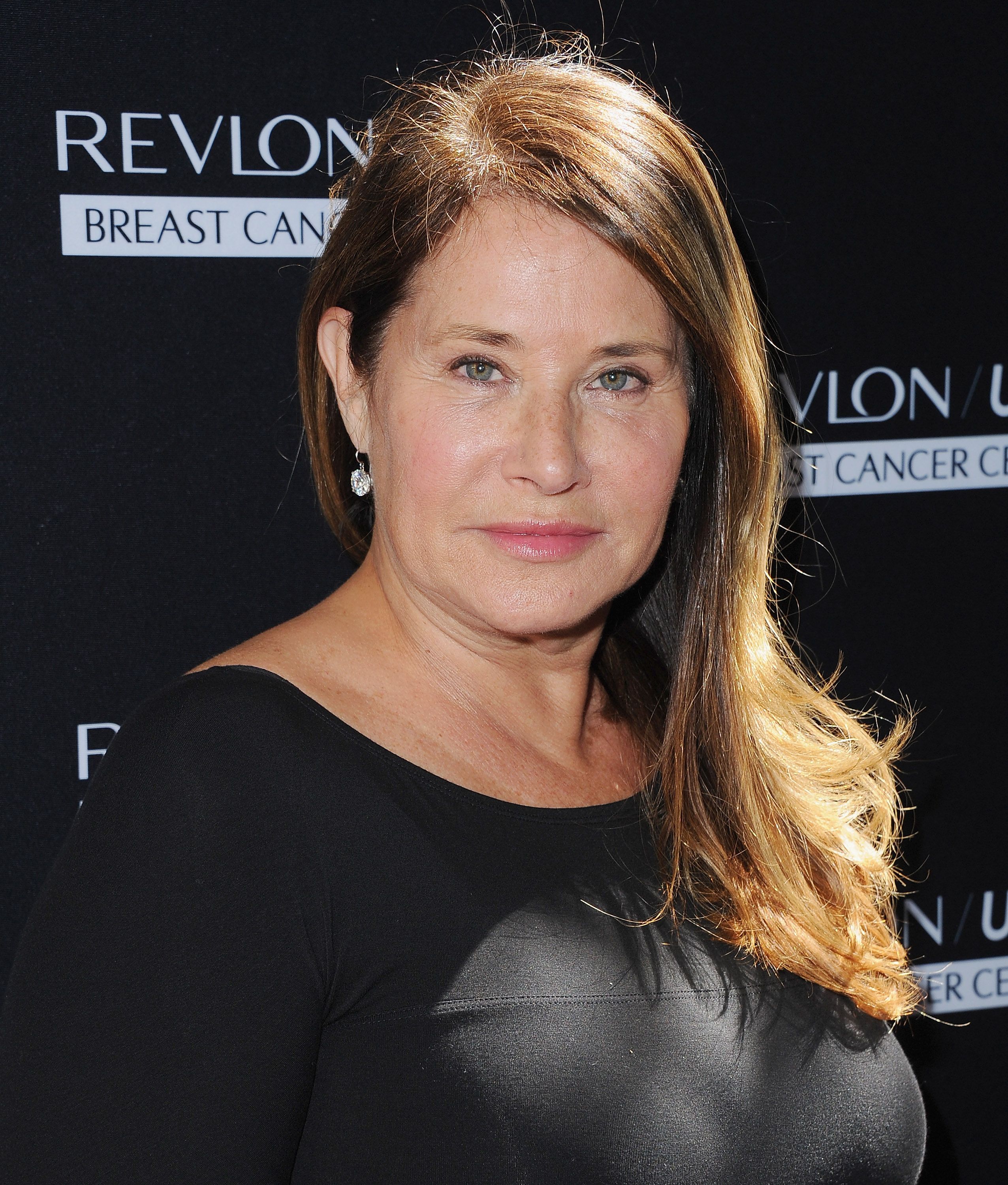 Lorraine Bracco at Revlon's Annual Philanthropic Luncheon in 2016 in Los Angeles | Source: Getty Images
This added anxiety ended up triggering a depression for which Bracco, while portraying a psychiatrist on screen, became a patient in real life. Bracco revealed:
"Depression is very insidious, a creepy-crawly thing. From about 1991, everything in my life just seemed to feed it. Stella got sick, and there were weeks of tests (...) I felt helpless."
During the 5-year custody battle, Bracco divorced Olmos, a decision that she revealed cost her dearly. She confessed:
"Separating from Eddie was a huge decision. I initiated it, but it was heart-breaking—another relationship that didn't work out."
It took Bracco a year to admit to herself that she had a serious problem, and to seek professional help. She confided:
"I was so unhappy. But I always thought I'd get over it. I thought, 'I'm a strong woman, I can do this.' But I couldn't."
She is determined to help others seek help sooner, and avoid the agony she went through and so Bracco collaborated with pharmaceutical giant Pfizer to create a website, depressionhelp.com. Bracco revealed:
"Millions are suffering. I don't want them to be ashamed."
DEALING WITH BANKRUPTCY
Even though she won custody of Stella, Bracco saw herself raising her two daughters -- Stella and Margaux -- without the means to pay her mortgage, and with no work. Bracco confessed:
"It was horrifying and embarrassing: getting foreclosure notices; lawyers knocking on your door wanting their money and no work to be found."
SAVED BY "THE SOPRANOS"
Bracco was initially asked to read for Carmella Soprano, but she was fascinated by psychiatrist Jennifer Melfi's character and her ambiguous relationship with Tony Soprano. She convinced the producers to give her the part, and the rest is history. She stated:
""I told [show creator] David Chase I was a different woman than I had been on Goodfellas. I wanted to make Melfi the first educated Italian-American girl people ever saw."
Since then, Bracco had slowly cleared her debt and rebuilt her nest egg, and been invested in her own wine import company, Bracco Wines, and it was all thanks to "The Sopranos." She said:
"The show was a blessing. It gives me huge financial security. It meant I could think, 'Oh, my God! I can go to work next year; I don't really have to worry.' "
In addition, Bracco wrote two books: "On the Couch," about her therapy experience; and "To the Fullest: The Clean Up Your Act Plan to Lose Weight," which she wrote about regaining her health after menopause.
Most recently, fans have seen her on "Blue Bloods" as the Mayor, and in "The Dead Wives Club," and she has a movie "The Birthday Cake," directed by Jimmy Giannopoulos coming out in 2020 in which she co-stars with Ewan McGregor and Val Kilmer.
No matter what happens, nothing and no-one can keep Lorraine Bracco down.
Please fill in your e-mail so we can share with you our top stories!