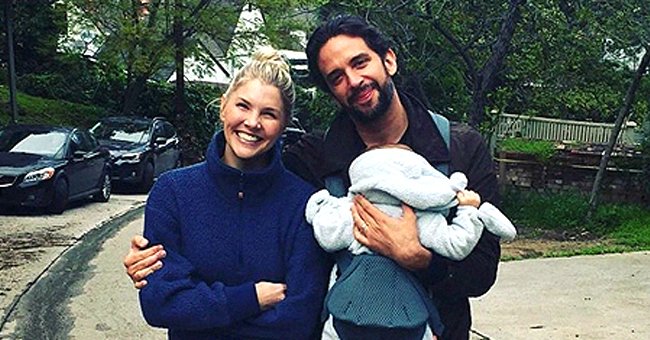 Instagram/amandakloots
Nick Cordero's Wife Amanda Kloots Recalls Giving Birth to Their Son Elvis in a Post

Throughout Nick Cordero's harrowing battle with COVID-19, his wife Amanda Kloots stood like a rock of positivity in support. As a way to keep her spirits high, Kloots recalled their experience becoming parents a year ago.
Last June, Amanda Kloots gave birth to her and actor Nick Cordero's first child and son Elvis, who ended up in the ICU for a few days. This June, Nick is still in the ICU after more than two months suffering from complications due to the novel coronavirus.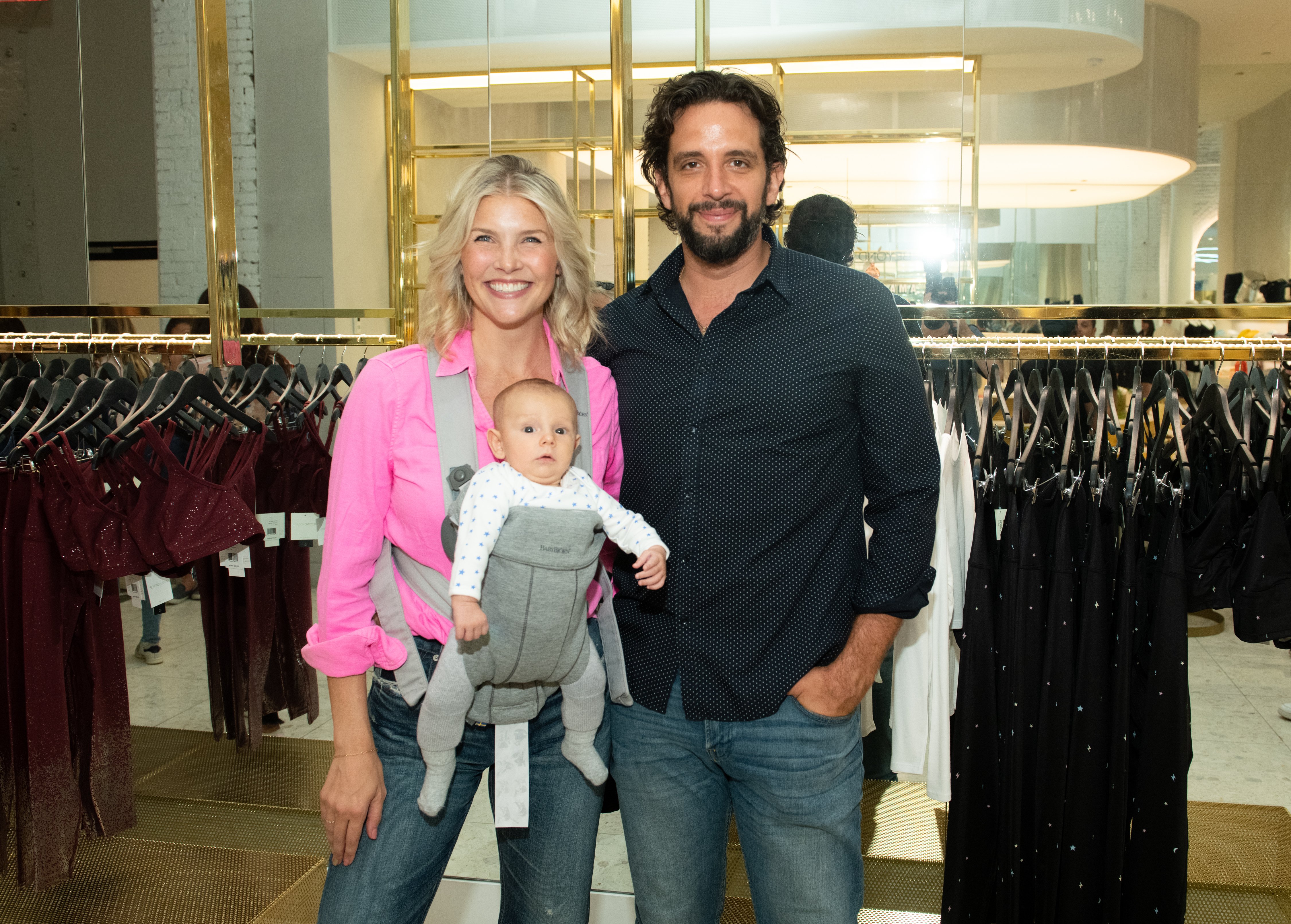 Amanda Kloots and Nick Cordero attend the Beyond Yoga x Amanda Kloots Collaboration Launch Event on August 27, 2019, in New York City. | Source: Getty Images.
SHE'S CONSISTENTLY REMAINED POSITIVE
Since the day Kloots had to drop her husband off at Cedars-Sinai hospital, she'd been keeping fans updated on the status of his health, which went through several knocks since then.
Sharing that the two most important men in her life are "trying to take [her] down," Kloots took a trip down memory lane to a year ago when recalled the birth of their son Elvis, which turned out to be eventful as well.
A TRIP DOWN MEMORY LANE
Alongside a slideshow of images taken at various stages of Kloots at the hospital and in labor, the fitness instructor wrote that she got admitted to the hospital on June 9 last year after she had already been in labor for 32 hours.
Complications during the delivery eventually lead to Elvis being born via C-section when his umbilical cord got wrapped around his leg, and it wasn't until June 10 that he came into this world.
APPLES AND TREES IN EVERY WAY?
Because Elvis had fluid in his lungs, doctors rushed him to the NICU, and the new parents had to be patient before they could hold their son for the first time, as Kloots wrote:
"He stayed there for two nights and Nick and I visited him all day. We couldn't stop staring at him and eventually holding him."
Apart from spending the same month in ICU precisely a year apart, Cordero and Elvis also both had problems with fluid in the lungs. However, it was just one of several complications that arose in Cordero's case.
COMPLICATIONS HE EXPERIENCED
While Cordero's doctors struggled to get rid of a "lingering" lung infection, he went into cardiac arrest and developed blood clots that eventually forced doctors to amputate his one leg.
Additionally, Cordero also got put in an induced coma, which he only recently woke up from. On the road to recovery, Nick Cordero also started receiving stem cell treatments, which Kloots hope will help his recovery.
The damage to Cordero's lungs are extensive, and even though stem cell treatments can't guarantee his recovery, it could help repair some of the damage caused to his lungs.
Please fill in your e-mail so we can share with you our top stories!