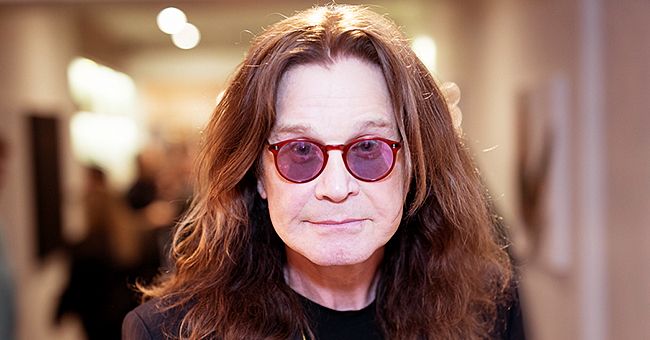 Getty Images
Ozzy Osbourne Thrills Fans with Old Shirtless Concert Photo

Ozzy Osbourne had recently shared a photo of himself on social media. Many fans were thrilled with his shirtless picture taken from his old show.
On Instagram, the acclaimed Black Sabbath frontman revealed in the caption that the snap was taken from his concert in 1987. The photo has amassed more than 87,000 likes as of this writing.
Osbourne's legion of followers immediately expressed their thoughts via comments. One person wrote, "Sweet. Such a beautiful photo."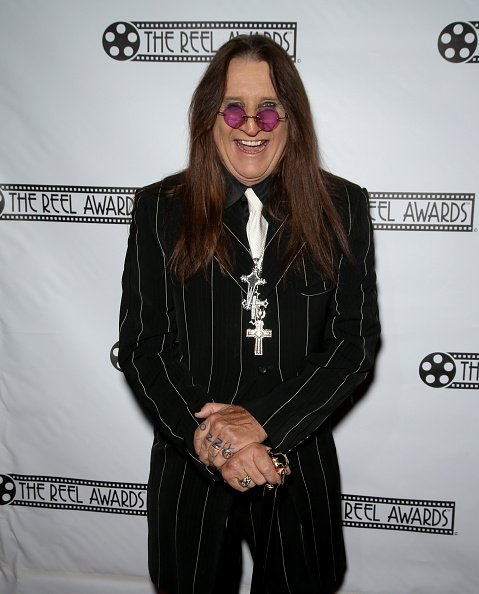 Ozzy Osbourne at Marilyn's Lounge inside the Eastside Cannery Casino Hotel on February 20, 2020 in North Las Vegas, Nevada. | Photo: Getty Images
TURNING TO MUSIC
Another fan quipped that Osbourne "looks itchy." Someone else commented that he feels "ancient" seeing the 71-year-old rocker's photo.
Meanwhile, Osbourne, alongside his wife Sharon and daughter Kelly, spoke with ET via video chat a month ago. During the interview, Osbourne said that he went to music to assist him with the emotional toll of his recuperation.
"That whole album came out of nowhere, and it was so much fun," he explained. "It was what I needed to get me out of my gloom and doom and my recovery."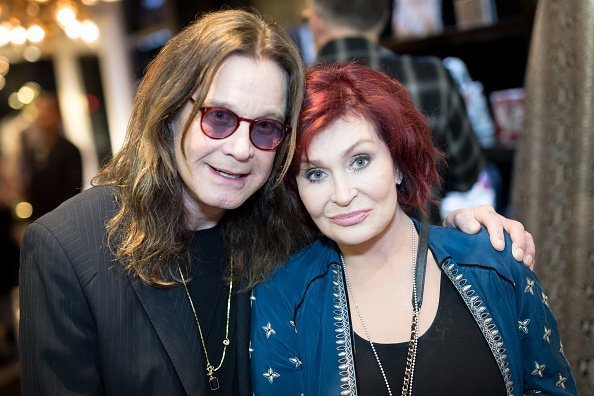 Ozzy Osbourne and Sharon Osbourne at Elisabeth Weinstock on September 28, 2017 in Los Angeles, California | Photo: Getty Images
BATTLING A COMMON DISEASE
Osbourne was referring to his recent musical collaborations on his "Ordinary Man" album. It was released back in February.
As of late, Osbourne has been battling Parkinson's Disease. He first opened up about his diagnosis earlier this year.
Osbourne has pledged to come back to the stage one day, saying that if he's well enough, he'll work towards it.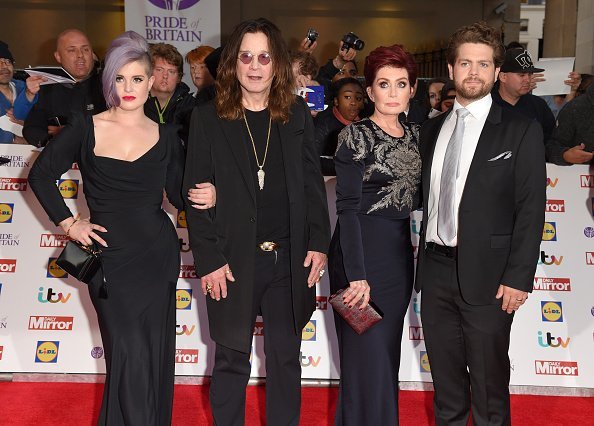 Kelly Osbourne, Ozzy Osbourne, Sharon Osbourne and Jack Osbourne at The Grosvenor House Hotel on September 28, 2015 in London, England. | Photo: Getty Images
HOW THE DISEASE STARTED
The star subsequently needed to drop his arranged world tour to undergo medical treatments, which were later postponed by the ongoing novel coronavirus pandemic.
As reported by Daily Mail, Osbourne revealed in an interview with "Good Morning America" that the disease started when he suffered a fall a year ago and began experiencing nerve pain.
Osbourne insisted that he's a long way from his deathbed. He also said that he needed to "own up" to his condition for his fans' sake.
"It has been terribly challenging for us," he said of the last year. "I had to have surgery on my neck which screwed all my nerves."
Osbourne has pledged to come back to the stage one day, saying that if he's well enough, he'll work towards it. According to him, he has daily physical therapy, five days per week, and that he's trying and doing the best he can.
Osbourne and his family starred in the hit reality show "The Osbournes." The show premiered on MTV on March 5, 2002. VH1 had intended to revive the series. However, the network has now dropped the project.
Please fill in your e-mail so we can share with you our top stories!