Alexis Skyy's Daughter Was Born 3 Months Early and Underwent Surgery at 1 — Meet the Reality Star
Alexis Skyy is a reality television personality better known for appearing in the "Love & Hip Hop" franchise shows. She's also the doting mother of a 2-year-old girl, whom he shares with rapper Fetty Wap.
Alexis Skyy first came into the spotlight thanks to her tumultuous relationship with rapper Fetty Wap and the love triangle they had with Masika Kalysha, who's also one of Fetty's baby mamas.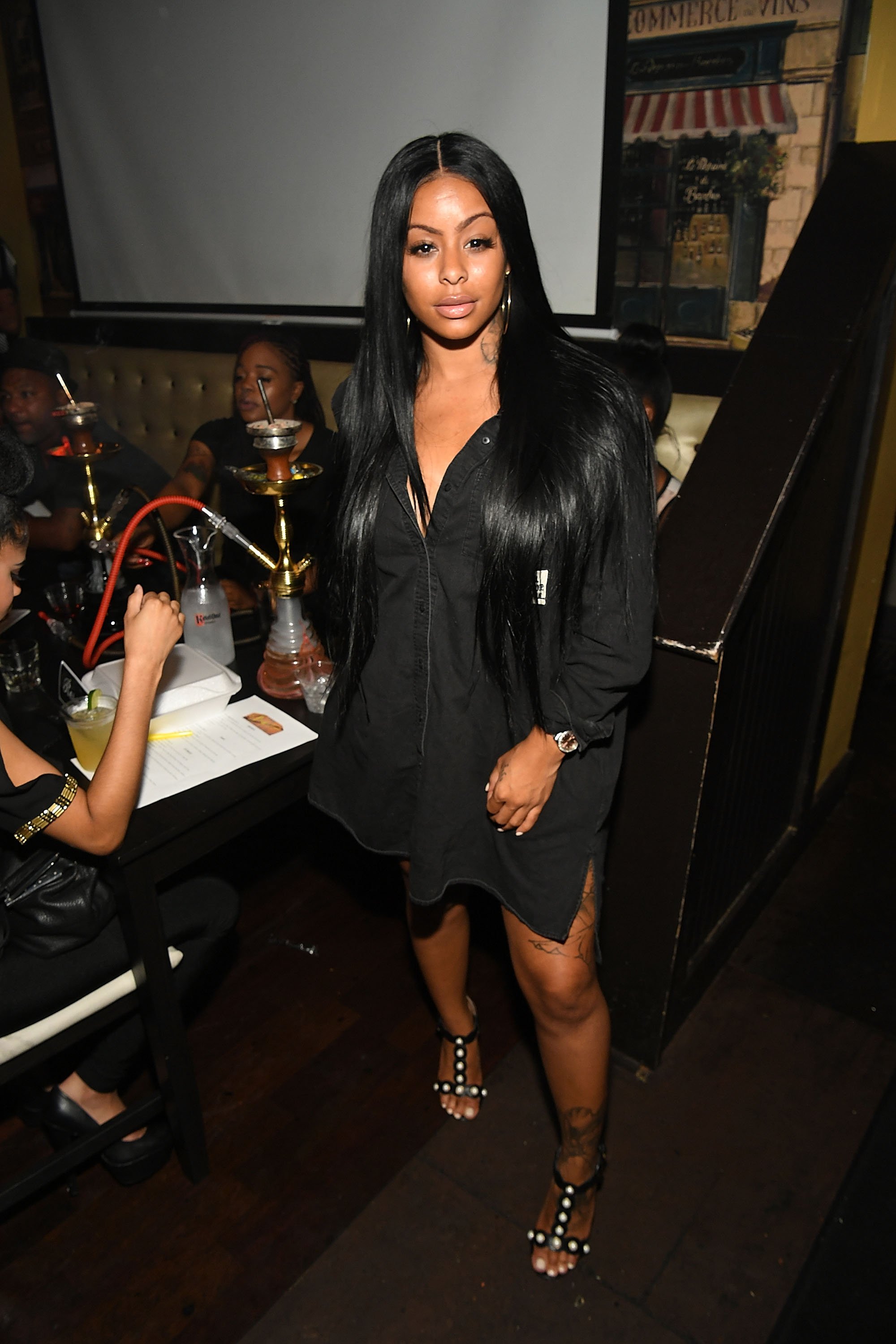 The 25-year-old mom-of-one is also an entrepreneur, and although she's constantly fielding critics on social media for how she chooses to dress or where she works, Skyy claims she does it all to provide for her beautiful daughter.
MEET ALEXIS SKYY
Alexis Skyy was born on July 14, 1994, in Long Island, New York, and she comes from a Caribbean background.
According to Skyy, Fetty still hasn't taken a DNA test so he can be sure he's Alaiya's father.
Her father wasn't around for most of her childhood, and her mother and grandmother raised her in a very strict household. Growing up, Skyy used to seek out older men to date, explaining that she was seeking the validation she didn't get from her father.
Then, at 18, Skyy met her biological father online, and, to her mother's dismay, she went to live with him for a year. During that time, she lived with no rules, and she could do whatever she wanted, which affected her relationship with her mom.
ALEXIS SKYY & FETTY WAP
Skyy and Fetty Wap, better known for the hit "Trap Queen," dated for two years until Skyy found out he cheated on her with Masika and ended the relationship in 2016.
Although Skyy has claimed that she was "deeply in love with Fetty," she also admitted that she would never rekindle her relationship with him because when fame and money get in the way, people can get lost.
Despite ending their relationship, Skyy announced in October 2017 that she was expecting a child and that Fetty was the father.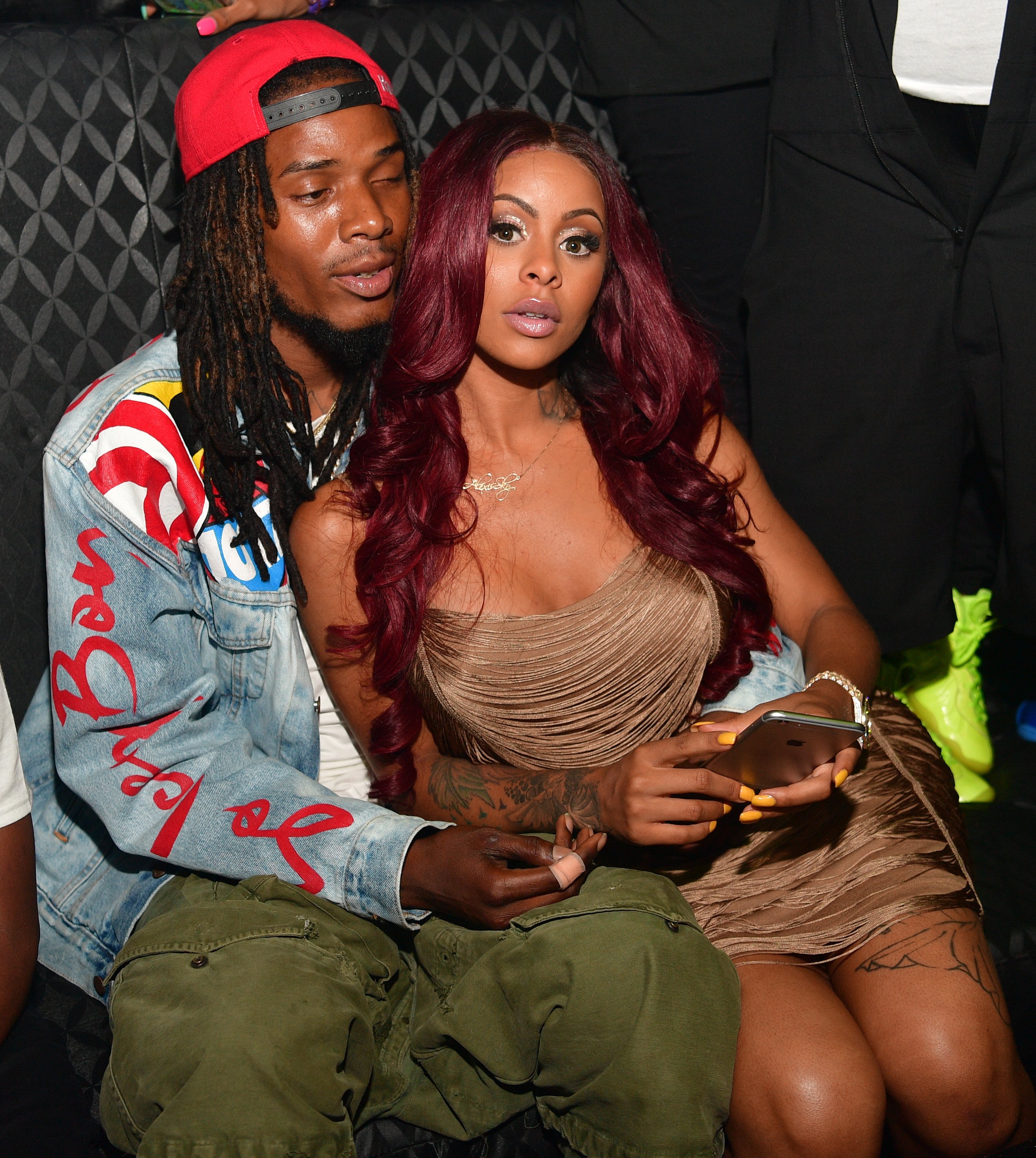 However, since she had been in a short-lived relationship with rapper Solo Lucci, he started the rumor that he might be the father of the child. Skyy denied the rumor vehemently.
ALEXIS SKYY'S DAUGHTER
On New Year's day 2018, Skyy's water broke at 6 months, and she had to be rushed to the hospital by Fetty, who then stayed with her when doctors revealed she had to have an emergency c-section.
Baby Alaiya was born prematurely and weighing 1 lb. According to Skyy, she didn't get to hold her daughter immediately, as the baby girl was put in the NICU.
When the girl was five weeks old, she gave her mom a scare in the hospital when she stopped breathing. Skyy said she lost it for a moment when doctors told her, claiming she'd be lost without Alaiya.
Although Alaiya eventually made it out of the NICU, she was diagnosed with hydrocephalus, which is a condition caused by the buildup of fluid in the cavities deep within the brain, according to the Mayo Clinic.
To avoid brain damage, Alaiya needs a shunt in her skull that helps drain the fluid to her stomach. The girl had to go through four different surgeries in her first year of life.
One of the last surgeries took place in January 2019, at which point Skyy took to Instagram to ask for prayers for her little one.
Fetty also took to Instagram soon after the surgery to thank fans for their good wishes, marking the first time he posted about Alaiya since her birth.
According to Skyy, Alaiya needs speech therapy, physical therapy, stimulation therapy, and breathing treatments.
The doting mom is often posting pictures and videos showing her daughter's progress, like when Alaiya started walking after her second birthday.
A SINGLE MOM
For Skyy, raising her daughter alone has been difficult. On the one hand, she doesn't want to ask Fetty Wap for child support, and on the other, she finds that working so much has led to her missing out on moments with her girl.
According to Skyy, Fetty still hasn't taken a DNA test so he can be sure he's Alaiya's father. However, Skyy did take a DNA test that proved Solo Lucci is not the father, and Fetty recently celebrated Alaiya's birthday with a heartwarming message.
Skyy revealed the test results on "Love & Hip Hop: New York" and demanded a public apology from Lucci, who admitted he was wrong.
Skyy is now working hard to make sure her daughter gets everything she needs. She models and hosts parties here and there, but she's also pursuing a career in the music industry and has plans to open a beauty salon soon.
As for Fetty Wap, he's the father of seven children from six different baby mamas. Skyy is just the latest one on the list.