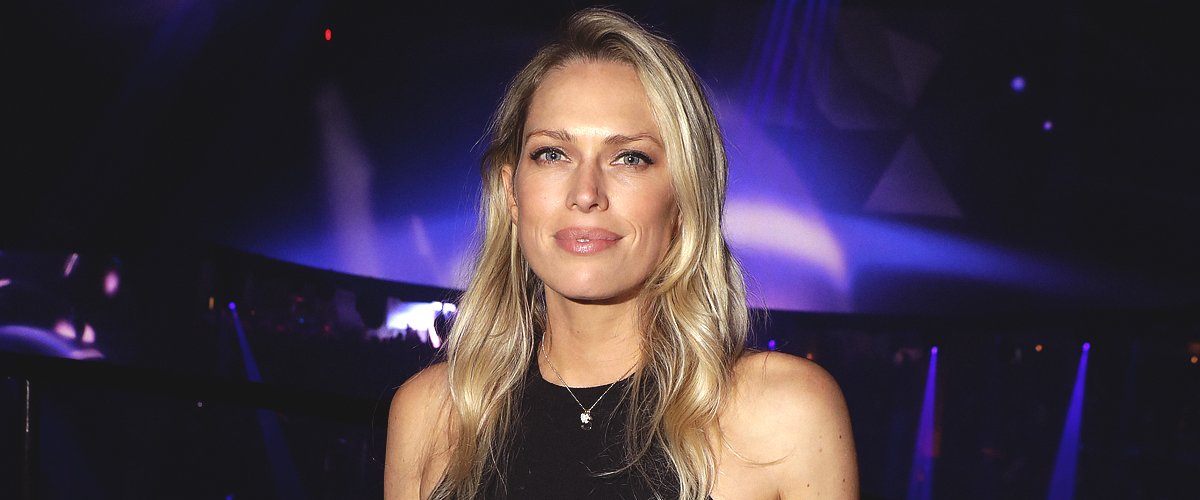 Getty images
Erin Foster from 'Barely Famous' Got Married on New Year's Eve — Inside Her Love Story

TV personality Erin Foster is the daughter of famous music producer David Foster. The TV personality who got married on New year's eve in a lavish ceremony is savoring every moment of married life. Here is a look into her incredible love story.
Erin Foster may have had a reasonably privileged upbringing, being the daughter of a highly successful public figure, David Foster. Still, over the years, Erin, 37, and her elder sister Sara Foster, 39, have managed to step out of their fathers' shadows and are currently making their mark in the entertainment industry.
Since their hit comedy series "Barely Famous" debut on VH1 in 2015, Erin and Sarah Foster, have been in the news for all the right reasons. Erin Foster recently made the news on New year's eve 2019, with her lavish wedding ceremony at Nashville that was well attended by celebrities and stars alike.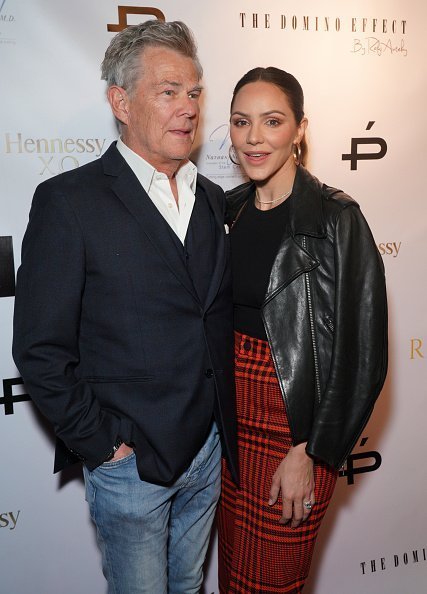 David Foster and Katharine McPhee at Gladys Knight's 75th birthday party | Photo: Getty Images
ERIN FOSTER'S ELABORATE WEDDING CEREMONY
The television writer began dating Simon Tikhman in August 2018. After dating for over a year, Erin Foster's boyfriend, Tikhman, pulled off a surprise proposal on the beautiful TV personality while in Napa Valley, California. Tikhman counted on the support of Erin's sister, Sara, stepmom, Katharine McPhee, and father, David, to make it a truly memorable day.
Later that same year, the lovebirds tied the knot on New year's eve in Nashville. Why speaking on why they chose to get married in Nashville, Erin said:
"Simon thought New Year's Eve would be fun, and we randomly picked Nashville because it's fun and different, and easy to get to."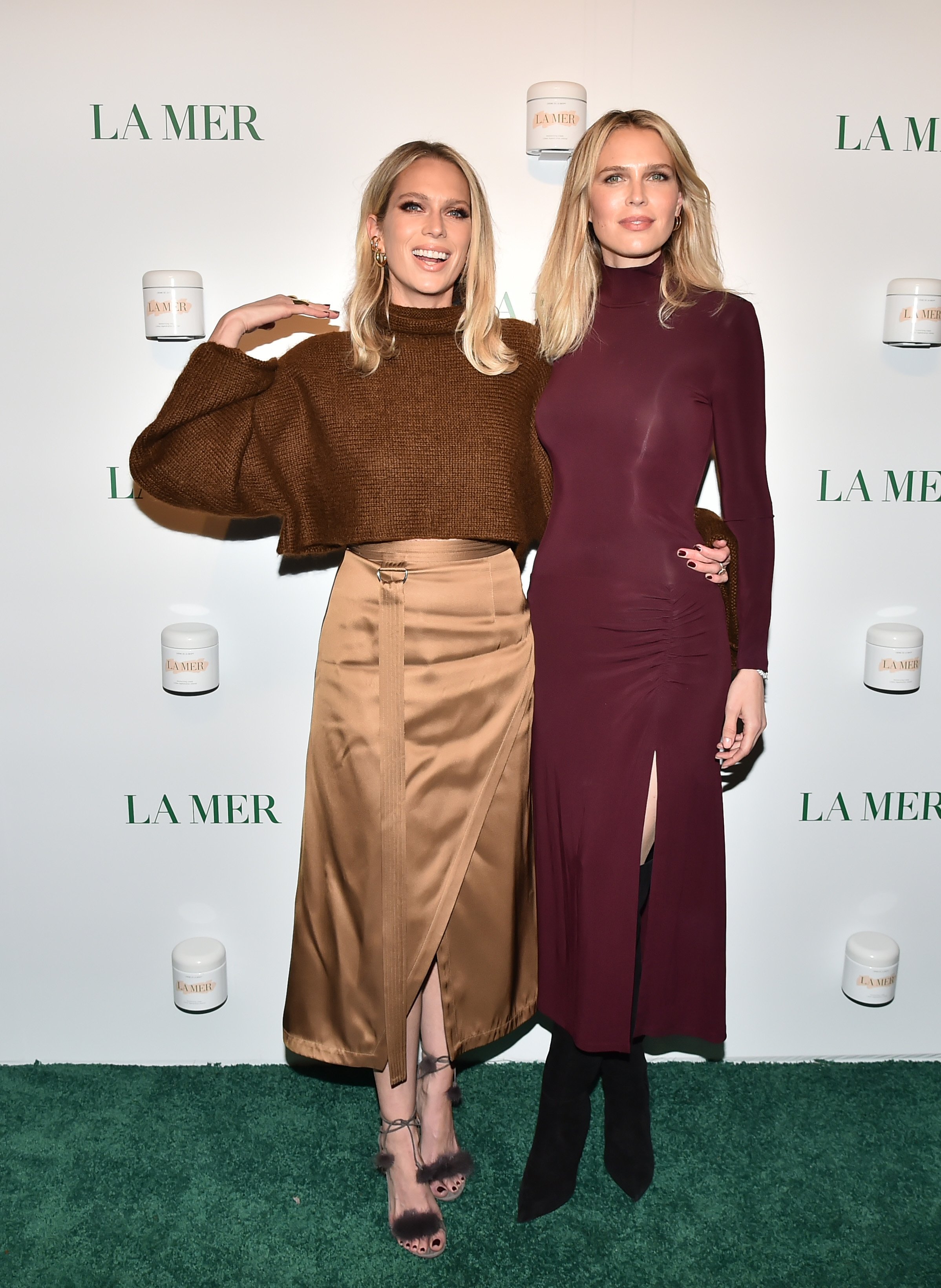 Sara Foster and Erin Foster attend La Mer By Sorrenti Campaign at Studio 525 on October 03, 2019, in New York City. | Source: Getty Images.
The wedding ceremony was a well-planned event, with the couple even lodging their guests at the Graduate Hotel, which was just 40 minutes away from the venue of the ceremony.
Erin looked gorgeous in a Danielle Frankel dress, and she completed the look with Martin Katz jewelry and ivory Saint Laurent heels. Meanwhile, Erin Foster's husband, businessman Simon Tikhman, wore a Todd Snyder tux.
The couples' wedding had in attendance several celebrities, including Kate Hudson, Rachel Zoe, Jonah Hill, amongst others.
Erin Foster's wedding beautifully came together because of the love and support she got from her friends and, most notably, her large family. But Erin had a rocky relationship with her family while growing up.
STEPPING AWAY FROM A COMPLICATED CHILDHOOD
Looking from the outside, many people would wish for the sought of privileged life Erin Foster had while growing up. She was born to famous parents, dad David Foster, a legendary record producer and mom, former model Rebecca Dyer.
David Foster and Rebecca Dyer shared two other daughters, Sara and Jordan Foster. The pair divorced in 1986 barely four years after their marriage, and Erin and her sisters lived with their mom while their father remarried actress Linda Thompson in 1991, becoming stepfather to Brody and Brandon Jenner.
During a 2019 interview with Kate Hudson and Oliver on their "Sibling Revelry" podcast, Erin and her sister Sara revealed that they felt a deep resentment towards their father and their step-siblings while growing up.
The beautiful sisters revealed that they loathed the fact that their father spent most of their childhood raising his other children while they lived with their mom, Rebecca Dyer. Shedding more light on the pains they felt as children, Erin explained:
"So from the ages of 3 and 5, we were living with our mom, and our dad was living in this $20 million house with Brandon and Brody. It had the trolley, it had the pool."
Erin and her sister claim the different lifestyles they had from their other siblings, spurred them to step out of their father's shadow.
Over the years, Erin and her sister have developed a strong working relationship, collaborating on several projects, including the hugely successful VH1 comedy series "Barely Famous," a satirical reflection of their privileged lifestyle. In 2017, Erin and her sister teamed up again as the creative heads of the dating app, "Bumble."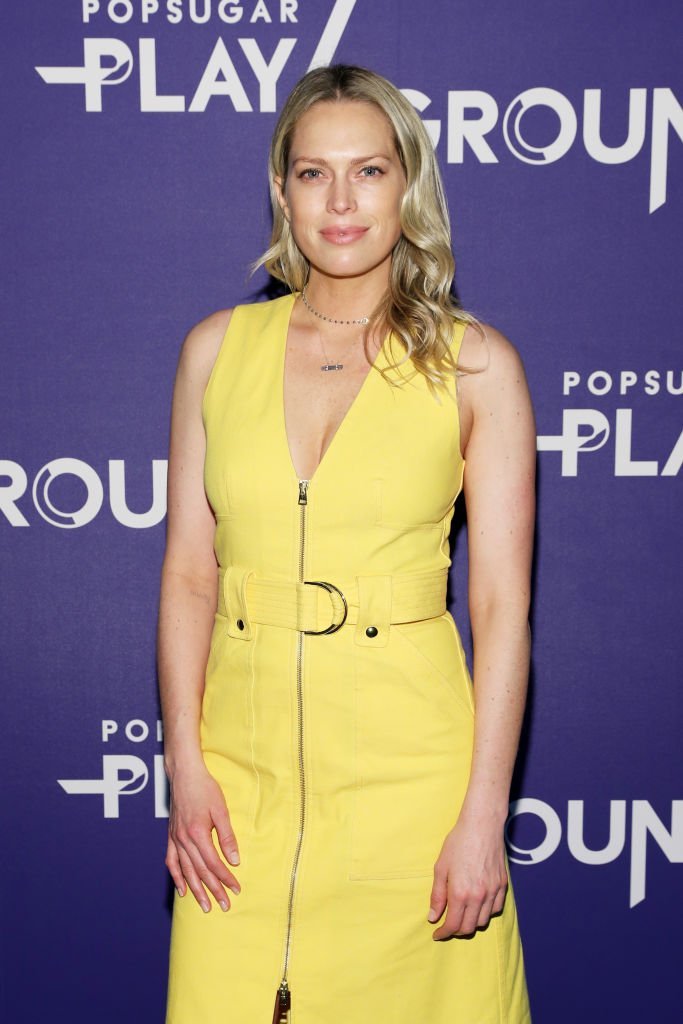 Erin Foster attends day 1 of POPSUGAR Play/Ground on June 9, 2018, in New York City. | Source: Getty Images.
ERIN FOSTER'S MARRIED LIFE
Married life surely looks good on the "Barely Famous" star, and Erin has been posting receipts to prove it. The talented writer has been sharing some cute pictures with her husband, Tikhman, on her Instagram page.
Earlier in the year, during an interview with PEOPLE, Erin expressed her optimism and excitement at beginning a whole new chapter in her life with Tikhman. She said:
"It feels really nice and it feels safe and cozy that I have a husband. Like I have a person keeping me safe from the world, you know?"
While she described the wedding as the best day of their lives, Erin revealed that she and her husband were looking forward to creating new memories together as a couple.
A few months later, Erin found herself amid a massive backlash from the online community after she jokingly expressed her relief over having her wedding to Tikhman months before the COVID-19 outbreak.
Erin shared her thoughts while posting a picture of herself and Tikhman at the altar during their end of the year wedding.
Her comments didn't sit well with many people who took to her comment section to scold the 37-year-old writer. One particular commenter sharply criticized her saying:
"completely idiotic during this time when so many have lost so much."
Erin Foster wasn't fazed by the waves of criticisms, and she still maintained her initial stand while explaining that she meant no harm with her post, and it had nothing to do with what had been lost.
Though Erin still seems to be in the honeymoon phase of her marriage, her fans are already looking forward to the couple expanding their family and giving how long they have been stuck at home due to the Coronavirus, exciting news might be coming from that space sooner than expected.
Please fill in your e-mail so we can share with you our top stories!