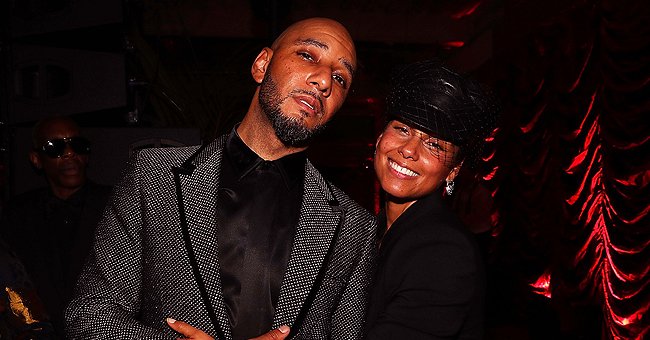 Getty Images
Alicia Keys' Husband Swizz Beatz Says He and Wife Are Looking like Siblings in a New Photo

The Grammy Award-winning singer has learned how to balance her busy and successful professional career with her role as a mother. Support from her husband and enjoying every minute of life are her personal keys.
The talented and famous singer Alicia Keys and her husband, DJ, and record producer, Swizz Beatz, look very much in love and happy in a photo Beatz posted on his Instagram. While these days amid quarantine have been keeping them at home, they are having fun together.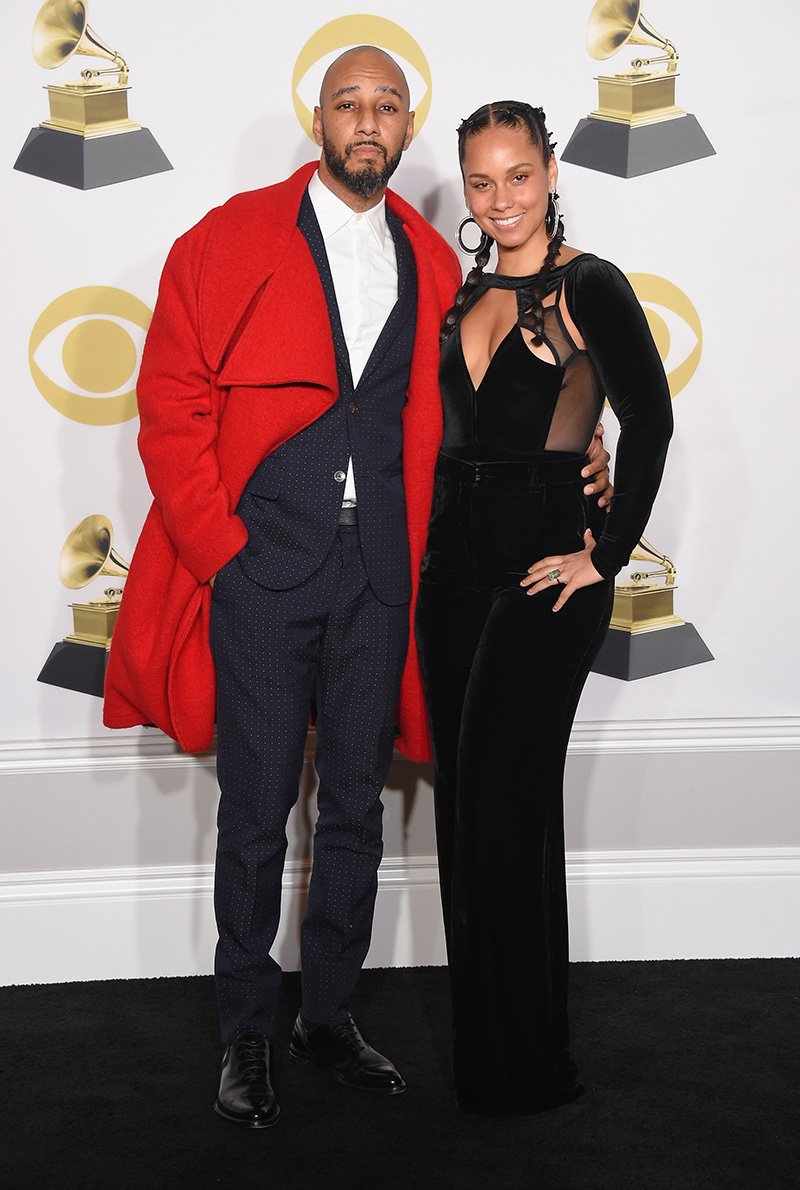 Swizz Beatz and Alicia Keys at the 60th Annual GRAMMY Awards - Press Room at Madison Square Garden on January 28, 2018 in New York City. I Image: Getty Images.
"Looking like brothers & sis now that's crazy", Beatz captioned the image, which led to many comments from their fans saying that they look like a really great and lovely couple. And they sure are!
Both met when they were in high school, and throughout the years they have been related by the business, but it was not until 2010, when they decided to tie the knot.
CAREER & SUCCESS
Trained as a pianist and a singer, Keys' career took off when she released her debut album "Songs in A Minor," with J Records in 2001. Critically acclaimed, the single "Fallin" became number-one and earned her two Grammy Awards in 2002, one for Song of the Year, and another for Best New Artist.
After that, Keys has had an impressive career with several hit songs and awarded albums, including an "MTV Unplugged" album which debuted at number one. As for today, the singer has garnered 15 Grammy awards.
BECOMING A MOM
In 2010, only three months after getting married to Beatz, the "Fallin" singer welcomed her first child, a son named Egypt Daoud, who is 9 years old by now. Four years later, her second son Genesis Ali, was born, he is 5 years old today.
A funny moment was captured by Keys and shared on her Instagram, when she announced both of her kids the big news about being the Grammy ceremony hostess. They both stare at her mom, and after a few seconds, Egypt asked, "What's the Grammys?"
Ever since the singer became a mother, she has been open about her experience. During an interview, two years after her first son was born, she talked about her desire of having more children, and how motherhood has made her enjoy and appreciate more every minute in her life and stop rushing everywhere.
BLENDED FAMILY
In her recently published book called "More Myself: A Journey", Keys makes some confessions about her blended family. She has also taken care of Beatz's three other children from previous relationships. They are 19-year-old Prince Nasir, 13-year-old Kasseem Dean Jr., and Nicole, born in 2008, who is 11.
She revealed that the first time Kaseem Jr. called her "stepmom" she did not like it, so the couple suggested the kids call her "Umi" instead, as it is the Arabic word for mom. They call her like that today and they actually have a great relationship altogether.
Please fill in your e-mail so we can share with you our top stories!