John Amos' Only Daughter Shannon Shows Strong Resemblance to Dad While Posing in a Denim Jacket
John Amos' only daughter bore a striking resemblance to the legendary actor as she posed in a denim jacket while sharing a poignant message about racial injustice.
Shannon Amos, the daughter "Good Times" star, John Amos, spoke out in support of the "Black Lives Matter" movement. 
In an impassioned message, she reflected on how her last name going up to generations before her was the name of a slave master. "Every time we write our name, every time we say our name, we evoke the spirits of our ancestors," she wrote.
She urged people to be strong amid the mass protests against racial injustice, and argued that African Americas came from a long line of survivors, she added:
"Together we WILL break the shackles of oppression. Together we can embrace the universal awakening that is happening now."
Along with her message, Shannon shared a photo of herself in a denim jacket looking stone-faced as she sat on the gravel at the Sangre de Cristo Wilderness.
"This is beautiful, I got goosebumps reading this. Thank you for the reminder that it is already in our DNA, commented one person. She had a caring exchange with a fan who loved her picture.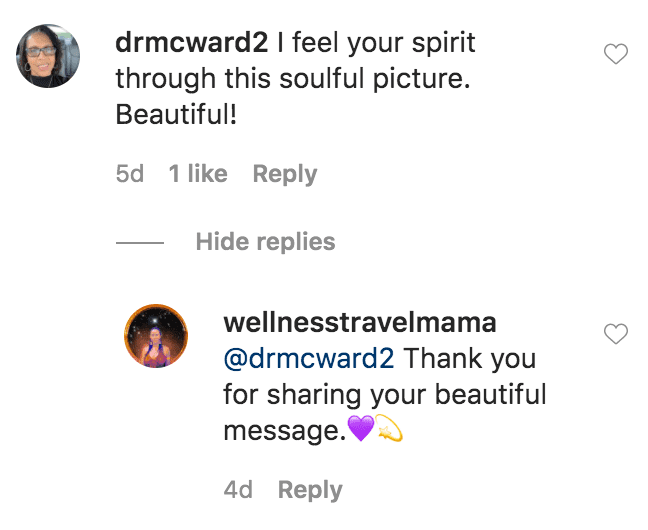 According to
IMBD
, Shannon got her start in the film industry at an early age. Her father, John, would always bring her along to movie sets and business meetings.
As a producer, she was drawn to black entertainment and spent a year sending her resume every month to BET when the network was first launched. Before launching Afterglow Multimedia, she worked at BET and Warner Bros, among other award-winning projects.
The Black Lives Matter Movements across the world have Shannon reflecting on her ancestors. The connection to the past is something John recalled happening on the set of "Roots" in a supernatural way.
In 2015, he recalled having what people later told him looked like he was having an epileptic fit and started yelling and speaking in tongues. 
He explained in an interview with The Television Academy that he knew it was his ancestors speaking to him at that moment.
John revealed that the ancestors told him to stay true to his character. That was something that would get him fired from "Good Times" after having issues with the show's producer, Norman Lear, over the portrayal of his character. His contract was not renewed with the show after the third season.