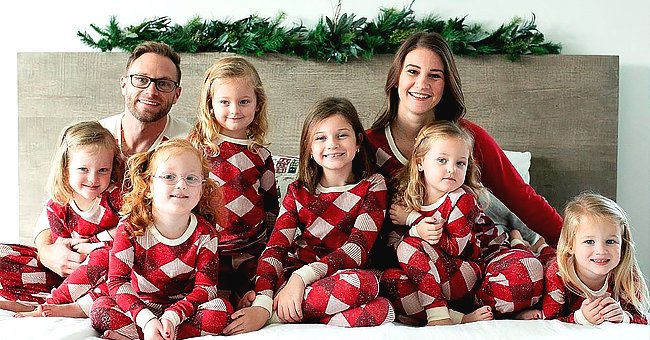 Instagram.com/dbusby
Busby Family of 'Outdaughtered' Opens up about Life in Quarantine During the COVID-19 Pandemic

The Busby family, stars of TLC's television reality series, "Outdaughtered," opened up about how they have been holding up with their large family, including their quintuplets.
The Busbys have decided to let their fans into their lifestyle amid quarantine for just a bit. The official account shared that the family was ready for a question and answer session on Instagram story.
A follower responded to the question tag on their story, which asked how they had been staying fit, Danielle, the momma of the pack, revealed that staying fit during quarantine had been very challenging.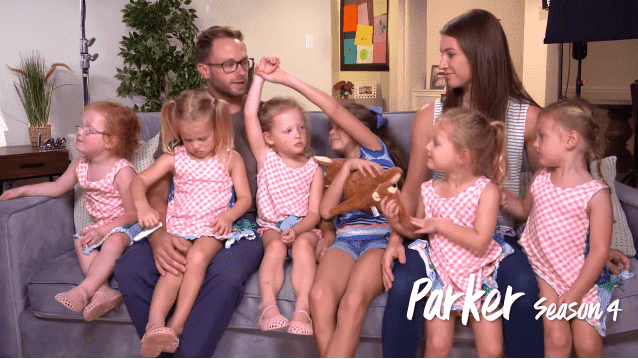 The Busby family during an episode of "OutDaughtered." | Photo: YouTube/TLC UK
They put in a little work by "amping up their bike riding" outside their house, and Adam added that they had also been doing some swimming as well. 5-year-old Riley, one of the quintuplets, hilariously added that they had been chasing puppies and lizards too.
Another response to the question tag asked the parents how they were able to tell their five identical children apart. Danielle said:
"I don't think that we get the quins mixed up too much. It's more so we're just saying the wrong names 'cause that's what comes out first."
Replying to the next question, Danielle and Adam had to explain how one of their "quins," Hazel, happened to have red hair while the others sported variations of blonde hair. They both revealed that they had quite a considerable frequency of redheads in both their families.
The parents were asked to describe each of their daughters with one word. Their oldest Blake got "sweet." Ava was called "goofy," Olivia got "silly," "Center of attention," was none other than Riley, and Parker's one word was "sensitive."
Adam reassured his concerned fans that they made sure to practice social distancing.
Although Danielle and Adam said that they had not been doing much besides playing around in their backyard, they did have a few moments where they went far beyond and ventured away from home.
One such time was when the parents took all six of their daughters to the beach amid the current pandemic after Texas, among other states, eased its lockdown restrictions. Adam took to Instagram to share an adorable photo of the large family having fun at the beach and wrote:
"This weekend turned out to be the most spontaneous trip we have ever done as a family of 8!..."
The reality star added that he and his adorable brood had slept in the beach house with nothing prepped or packed prior. The weekend had gone by on a "You Only Live Once" mood, and they had loved every bit of it.
While the excitement was written all over their faces in the photos, fans and followers of the family did not care much for their decision to take their kids out, and criticized them for making what they perceived to be a poor decision.
Adam reassured his concerned fans that they made sure to practice social distancing. Late in March, the matriarch of the pack revealed on Instagram that staying indoors all day every day had been hard on all of them but especially harder on Riley, who had developed an attachment to her school.
The Busby's reality series, "Outdaughtered," first aired in May 2016. According to People, TLC finally approved the return of the series for its fifth season, which premiered on June 2. The Busby's are glad to be back, and their fans are even happier to have them back.
Please fill in your e-mail so we can share with you our top stories!