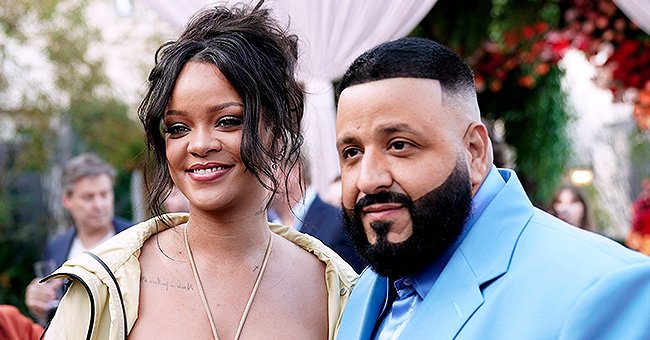 Getty Images
Rihanna Hugs DJ Khaled's Son Asahd after Recording Song 'Wild Thoughts' in Sweet Throwback Video

DJ Khaled has shared a sweet throwback of Rihanna hugging his son as he celebrated three years since he released "Wild Thoughts."
DJ Khaled is celebrating three years since he released his biggest record ever by sharing a sweet throwback video of Rihanna hugging his son.
The video shared on Instagram showed the singer laughing while she held Asahd, before she hugged the music producer and thanked him for having her on his song.
Recently Dj Khaled and Timbaland discussed Rihanna while on Instagram live with Khaled remembering a time the superstar had complimented it.
He admitted that he "lost his mind" when Rihanna told him he looked good in a suit, adding that he found it difficult to speak to her as he found her voice "hypnotic."
"I still can't believe I produced a record on my album called 'Wild Thoughts' with RiRi. I still cant believe it. You know I cried tears when I heard that record? Tears."
While praising Rihanna, Timberland also commented on her voice, adding that he also never knew what to say to her as he was mesmerized by her.
During the live stream, Khaled also spoke about his next single which is rumored to be a collaboration with Drake. However, this has not been confirmed yet.
Khaled revealed that he knew as soon as he heard the song that it was going to be a hit.
The song which was released n 2017 was an instant success and featured a reworking of the Carlos Santana hit "Maria Maria."
Calling Rihanna a beautiful spirit, Khaled revealed that he knew as soon as he heard the song that it was going to be a hit. He said,
"We premiered the video and the record the same day and I love to do that when you have a hit. We're not here to ask if it's a smash. We know it, it's a certain feeling and it's exciting y'all feel the same."
Filmed in Miami, the music video for "Wild Thoughts" was a colourful visual delight that saw the superstar dancing through the streets in bright fashionable outfits.
In the video, Khaled refused to be outshined, and he commands attention in some bold satin bomber jackets as he parties alongside Rihanna.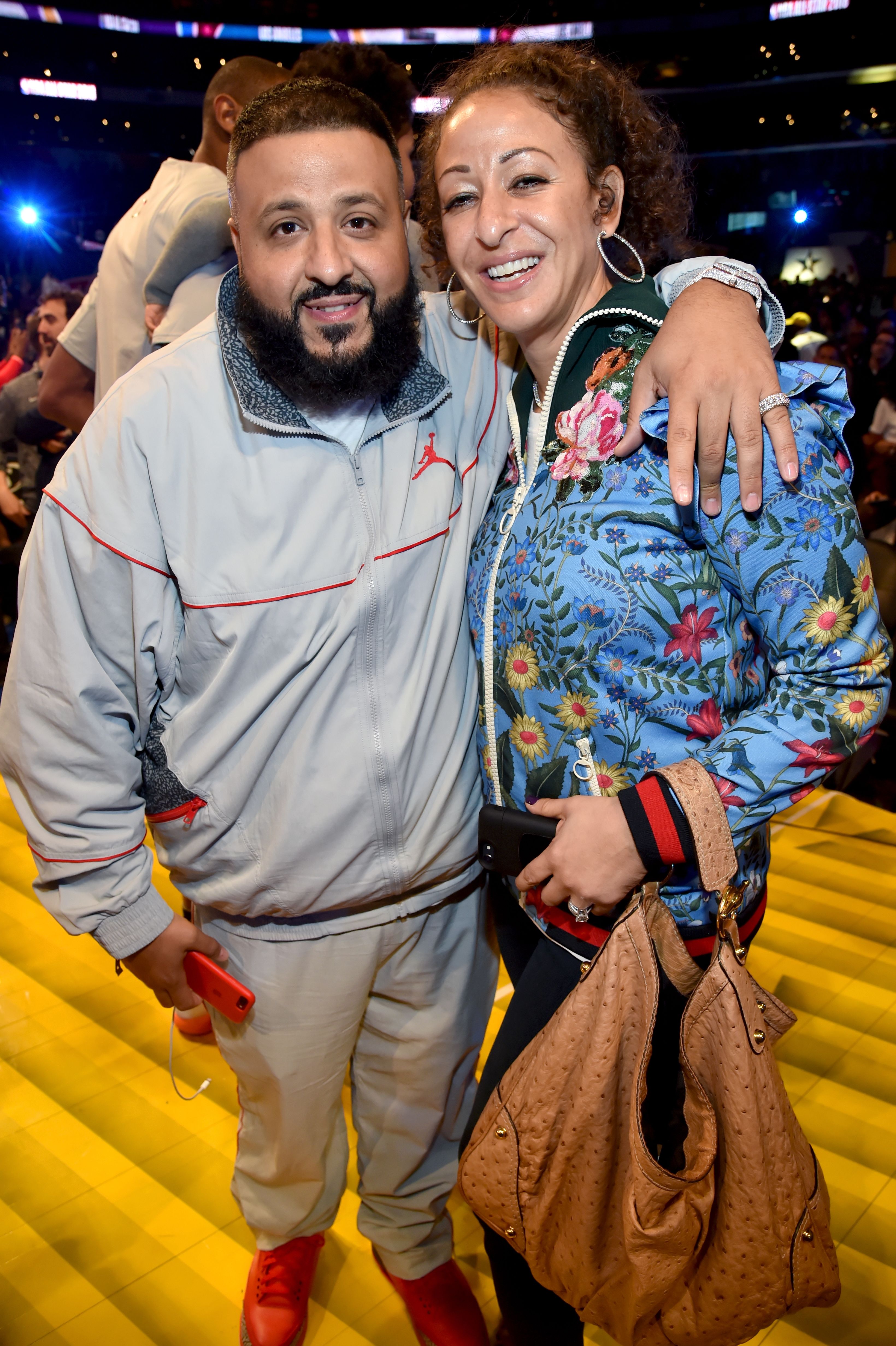 Music producer DJ Khaled and his wife, Aalam Khaled| Photo: Getty Images
When the video, which was released at the same time as the single, it was watched over 57 million times online in the first week.
After "Wild Thoughts" dominated in the billboards, the song became Rihanna's 13th number one hit. The song was also DJ Khaled's first number one.
Please fill in your e-mail so we can share with you our top stories!