'House of Payne' Star China McClain Glows in a New Selfie Featuring Her Natural Hair
The Disney star has been flaunting her incredible short-and-curly hairstyle in social media for a while, and the fans apparently can't get enough of it, constantly sharing their admiration for her.
21-year-old actress/singer China McClain, known for starring in the Disney fantasy franchise "Descendants," has kept her hair short and curly (as it naturally is) for a while, ever since she did "the big chop" a couple of years ago.
And while both on and off-screen she has appeared with long and straight hair for that time, McClain every one and then likes to show up wearing her natural hair, although dyed to a reddish tone.
In recent months, as her social media shows, the "House of Payne" actress has seemed to prefer this look, and her fans are responding to it in the best way, constantly praising McClain for her choice.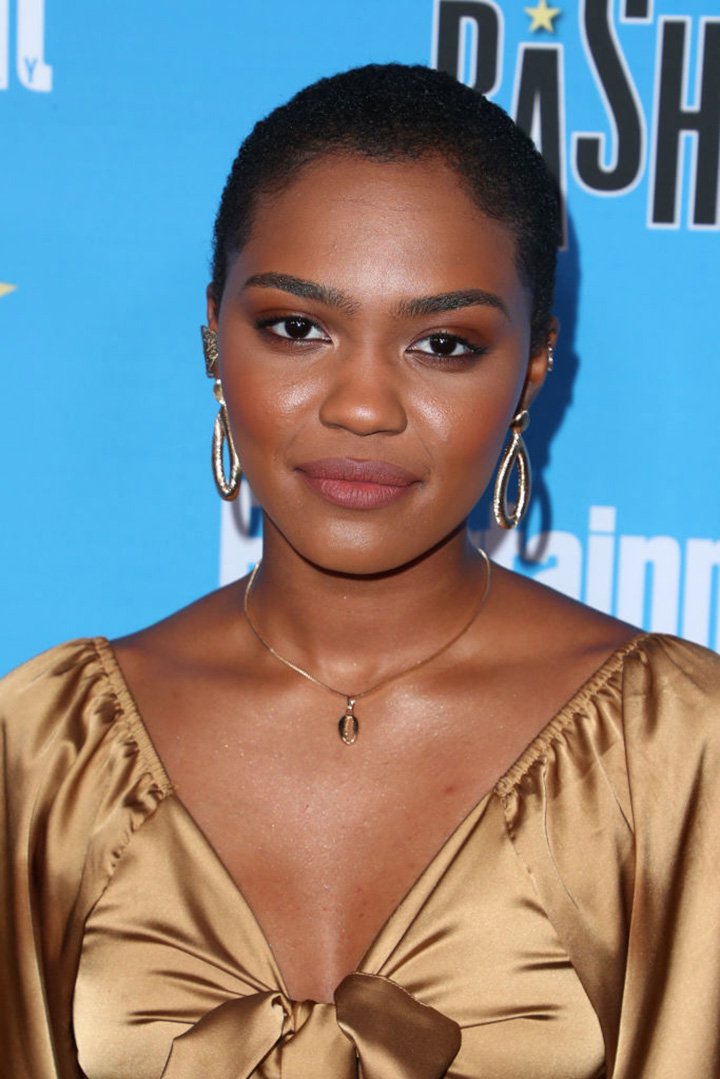 June 17 was one of those occasions, with McClain taking to her Instagram account once again to share a beautiful selfie taken at her home, to her loyal fans' delight.
Captioning the post with only a smiley face, McClain appeared wearing a turquoise turtleneck sweater and big earrings as she posed for the camera. She also wore light-red lipstick, looking overall gorgeous with her really short hair.
"Pure beauty," one of the many admirers of the young star that took to the comments section of the post to share his appreciation wrote in response.
BORN FOR THE SPOTLIGHT
McClain is certainly a lot more than a pretty face. Born with an undeniable talent both as a singer and an actress, McClain was tempted to approach show business because of her parents, who worked in the industry.
This allowed McClain to pursue a professional career in entertainment from an early age, and before she turned 20, she had already worked for acclaimed producer Tyler Perry and had become a Disney star with "A.N.T. Farm."
Even though her parents would have rather seen McClain and her siblings work in something other than show business, which they considered a hard business, they were always supportive of their children's decisions and guided them through it.
Since her breakthrough in Hollywood, McClain has landed roles in high profile series like "House of Payne" (2006-2012), "Descendants: Wicked Word" (2015-2017), and most recently, "Black Lightning," starting in 2018.
A SAD ANNIVERSARY
The next July 6 will mark a year since McClain experienced the devastating loss of her former "Descendant" co-star and longtime friend Cameron Boyce, who shockingly passed away at age 20 after suffering from a seizure.
Just a few days after the tragic event, "Descendants 3," on which McClain co-starred with Boyce for the last time, premiered, which was emotionally overwhelming for McClain.
"I don't know if I'm going to make it through it tonight. He's my best friend. He was the most fun person to be around. He was so pure and innocent," McClain told TMZ hours before the premiere.
McClain withdrew from social media for a few days as she processed the news in the privacy of her home, and she returned with a final video message to share her feelings, thanked her supporters, and say a final goodbye to her friend.