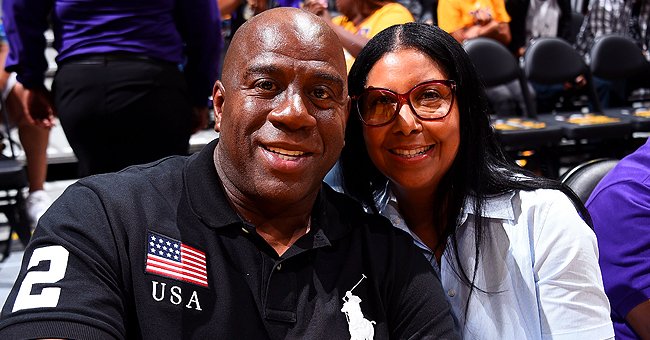 Getty Images
Magic Johnson's Wife Cookie Gushes over Him in a Touching Father's Day Tribute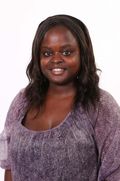 Magic Johnson's wife, Cookie Johnson, praised his parenting in a heartfelt tribute as she honored him on Father's Day and she shared rarely seen family photos.
Magic Johnson has always praised his wife, Cookie Johnson, for standing by him and keeping their family together after he tested positive for HIV in the early 1990s.
In an interview with ABC News, Cookie revealed that Magic told her about his diagnosis only 45 days after they had gotten married on September 14, 1991.
Cookie admitted in the interview that although she worried about her husband's future, she expressed to Magic her unwavering support.
As she celebrated Father's Day, the proud mother of three gushed over him saying, "God has blessed us with a great provider, a great role model, a father who loves us unconditionally."
In her Father's Day tribute, cookie shared a photo of Magic and their three children, Elisa, EJ and Andre on their multimillion-dollar yacht. She also posted a rarely seen throwback family photo.
Cookie wrote in her caption that God had blessed their family with Magic, and she was thankful every day for her husband.
As fans joined Cookie in helping to honor Magic, one fan said, "how sweet Cookie! What a fine-looking family! Happy Father's Day to Earvin!"
"Happy Father's Day," wrote Academy Award winner, Octavia Spencer. Another celebrity friend, Tina Lawson, also wished him a happy Father's day.

Tina Lawson commented on Cookie Johnson's Father's Day tribute to Magic Johnson | Source: Instagram.com/thecookiej
Magic was not the only father in the Johnson family, who
was celebrated
on Father's Day. The NBA Legend gushed over his son
Andre
in a touching message.
Andre is married to Lisa Meyers Johnson, and they have two children. In his tribute to his son, Magic said, "it's been a blessing to witness your fatherhood journey, and I'm so grateful for Gigi and Avery. Continue to lead your family with honor and keep God first!"
Putting God first is something the Johnsons have always taught their children. In Cookie's memoir titled, "Believing in Magic," she detailed how her faith got her through the difficult times in her marriage.
According to PEOPLE, after Magic announced to the world his HIV diagnosis 1991, he encouraged his wife to write the book and share her side of the story.
Please fill in your e-mail so we can share with you our top stories!