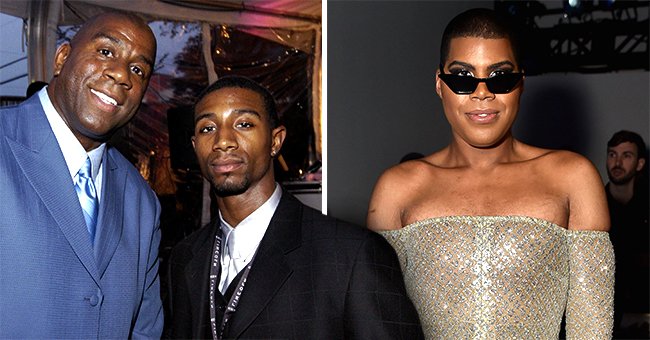 Getty Images
Magic Johnson's Son Andre Celebrates Brother EJ's 28th Birthday with a Touching Tribute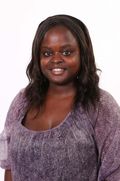 Magic Johnson's son Andre celebrated his brother EJ's 28th birthday with a touching tribute in which he praised him for serving as an inspiration for his generation.
Magic Johnson's son EJ Johnson became a fan favorite when he appeared on "Rich Kids of Beverly Hills." His vibrant and bold personality won over many people as he opened up about being gay.
However, coming out to his parents wasn't an easy task for him. During an appearance on Jada Pinkett Smith's "Red Table Talk," he revealed that his father didn't have a positive reaction when he came out.
His mother, Cookie Johnson, said the conversation involved a lot of hurtful words on Magic's part to his son as he expressed his concern about how challenging it was for him to be openly gay.
After Cookie talked to him that evening, he apologized to EJ, and their bond has only strengthened since then. Recently, EJ celebrated his 28th birthday with tributes from his family that reflected on how much he has inspired them.
His brother, Andre Johnson, shared of photo of them enjoying celebrations on their infamous multi-million-dollar yacht. In a touching tribute he gushed:
"Your voice gives hope to your generation and I pray that it rings even louder this year. I love you and here's to many more good laughs."
Many of Andre's followers joined him in wishing his brother a happy birthday. One fan commented on their lavish getaway and said, "Johnsons always party in style!"
EJ commented on the post and thanked his brother for the tribute, and they engaged is a touching exchange in which they revealed their nickname for each other "gur."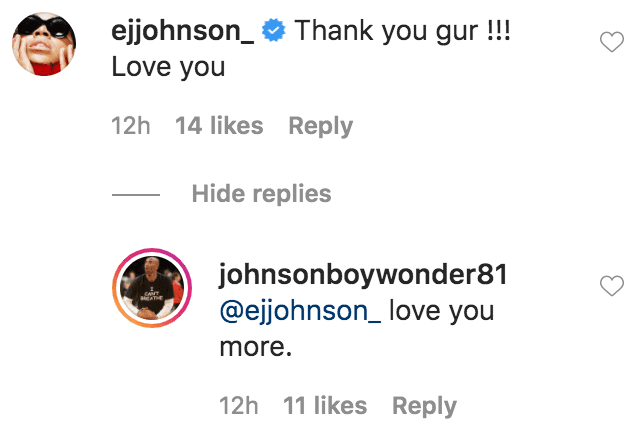 EJ Johnson commented on a birthday tribute from his bother Andre Johnson | Source: Instagram.com/johnsonboywonder81
While sharing more photos from EJ's birthday party on their family yacht, Magic posted a proud message to his son and
said:
"Happy birthday to my amazing son EJ! I love how you touch the world. Continue to let your light shine! I love you!"
In the years since EJ came out, Magic sat down with Ellen DeGeneres and discussed how he had dealt with his son opening up about his sexuality.
Magic revealed that the most important lesson he learned is that parents should not put their own exceptions of who they want their child to be on them. He said their family is happy EJ came out, and they love him.
Please fill in your e-mail so we can share with you our top stories!