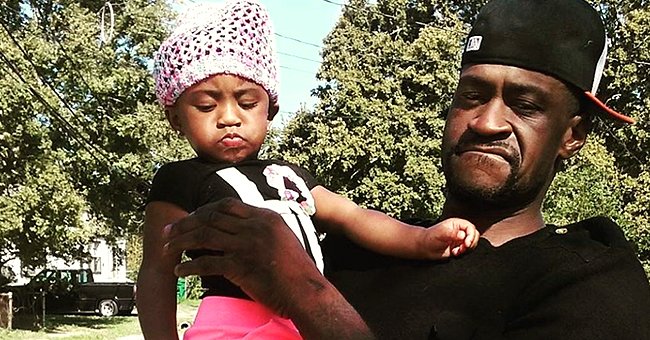 instagram.com/giannapinkfloyd_
George Floyd's Daughter Gianna Honors Her Late Dad on Father's Day – See the Touching Tribute

George Floyd's daughter shared the sweetest post on her first Father's Day without a dad. The message she shared is heartbreaking yet strong.
On Sunday, Gianna Floyd, George Floyd's daughter, shared a message with fans directed at her late father. George died at the hands of a police officer in late May.
The circumstances surrounding the 46-year-old's death sparked nationwide protests. For Gianna, six, her life changed in many ways, not least of all in losing her dad. Her post is found below.
GIANNA'S FATHER'S DAY MESSAGES
"Happy Fathers Day in Heaven Daddy... look I took a picture of us with Rainbow on my first photo lesson... I hope you love it," wrote the young girl in the caption.
The heartwrenching shot showed who Rainbow was — a stuffed pink unicorn. It lay on the wooden floor next to a photo of George holding up Gianna as a baby.
In a subsequent post, Gianna also wished Stephen Jackson, her father's close friend, a Happy Father's Day. Jackson has become a significant part of the young girl's life since her dad's death.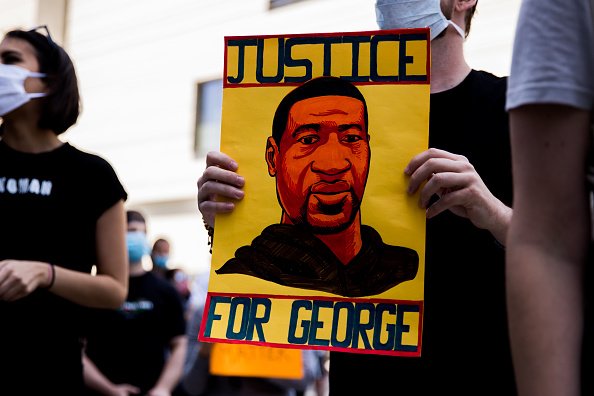 A protester holds up a sign in tribute to George Floyd on June 06, 2020, in Beverly Hills, California. | Source: Getty Images.
OFFICERS CHARGED IN FLOYD'S DEATH
The horrific incident that shook the nation was recorded via cell phone video by a bystander. It showed as George remained underneath police officer Derek Chauvin's knee for nearly nine minutes.
He repeatedly stated, "I can't breathe," before he couldn't any longer. Those same words became a rallying cry during several protests after that.
Chauvin was later charged with second-degree murder, while the three officers who assisted him were charged with aiding and abetting of second-degree murder and manslaughter.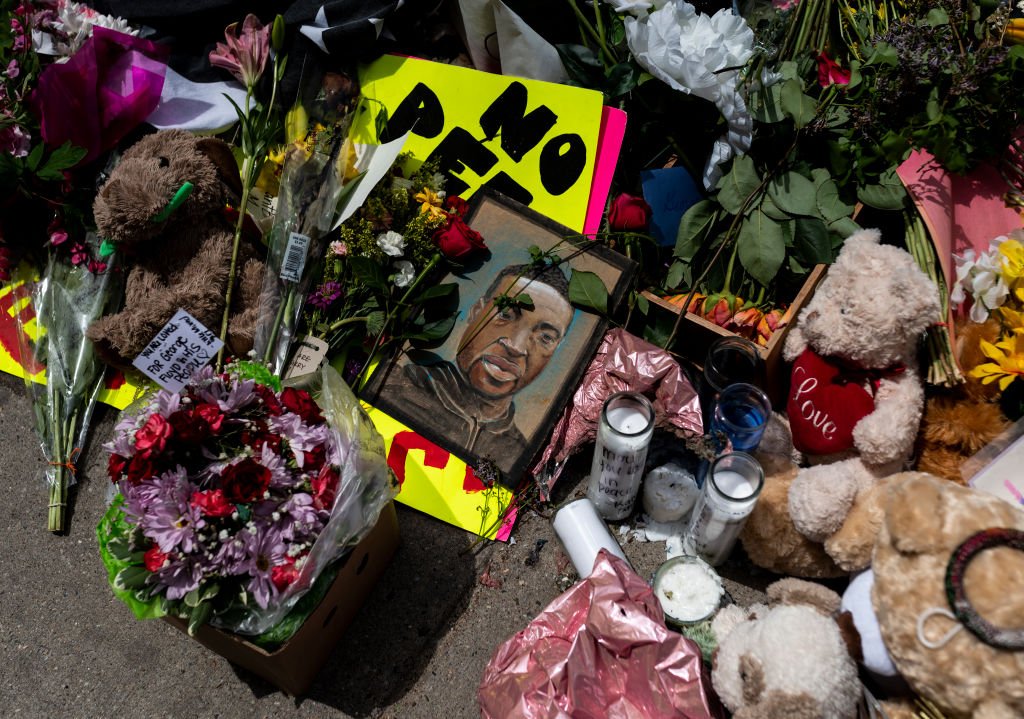 A memorial lies outside the Cup Foods, where George Floyd was killed in police custody, on May 28, 2020. | Photo: Getty Images
GIANNA'S MOTHER SPEAKS OUT
In early June, Gianna's mother, Roxie Washington, revealed that the young girl had a close relationship with her dad. He would always play with her. She noted, "I mean, that was his baby."
Speaking on "Good Morning America," Washington revealed that she has not yet told her daughter how George died, just that "he couldn't breathe." George was also father to four older children.
Washington also spoke out at a Minnesota rally this month, telling the officers involved what they had deprived her daughter of. "He will never see her grow up, graduate, he will never walk her down the aisle," she said.
Although the pair weren't together, an emotional Washington made it clear that she, like many others, wants justice for the father of her child. Jackson was also present and expressed similar hopes.
"DADDY CHANGED THE WORLD!"
Even though Gianna doesn't know exactly how her father died, she is fully aware that his death has sparked change. In recent weeks, a clip of her and Jackson went viral.
In it, the young girl sat on Jackson's shoulders and said, "Daddy changed the world!" Indeed, Gianna's father has made a massive impact on the lives of many. We hope the young girl remains strong.
Please fill in your e-mail so we can share with you our top stories!