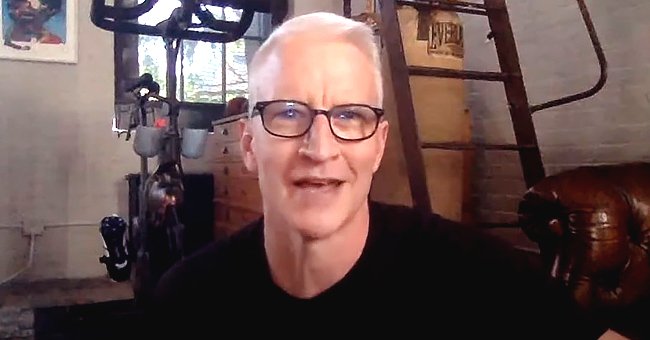 Youtube.com/Watch What Happens Live with Andy Cohen
What Anderson Cooper's Mom Gloria Vanderbilt Taught Him about Parenting

Anderson Cooper recently revealed that his mom was part of his inspiration to become a dad. In a new interview, he further opened up about the parenting skills she gave him.
On Sunday, new dad Anderson Cooper sat down on "Watch What Happens Live with Andy Cohen," where he spoke about his late mom, Gloria Vanderbilt.
The CNN anchor died last June at 95 years old, two weeks after Cooper told her he was going to become a dad. He welcomed his son, Wyatt Morgan, in late April this year.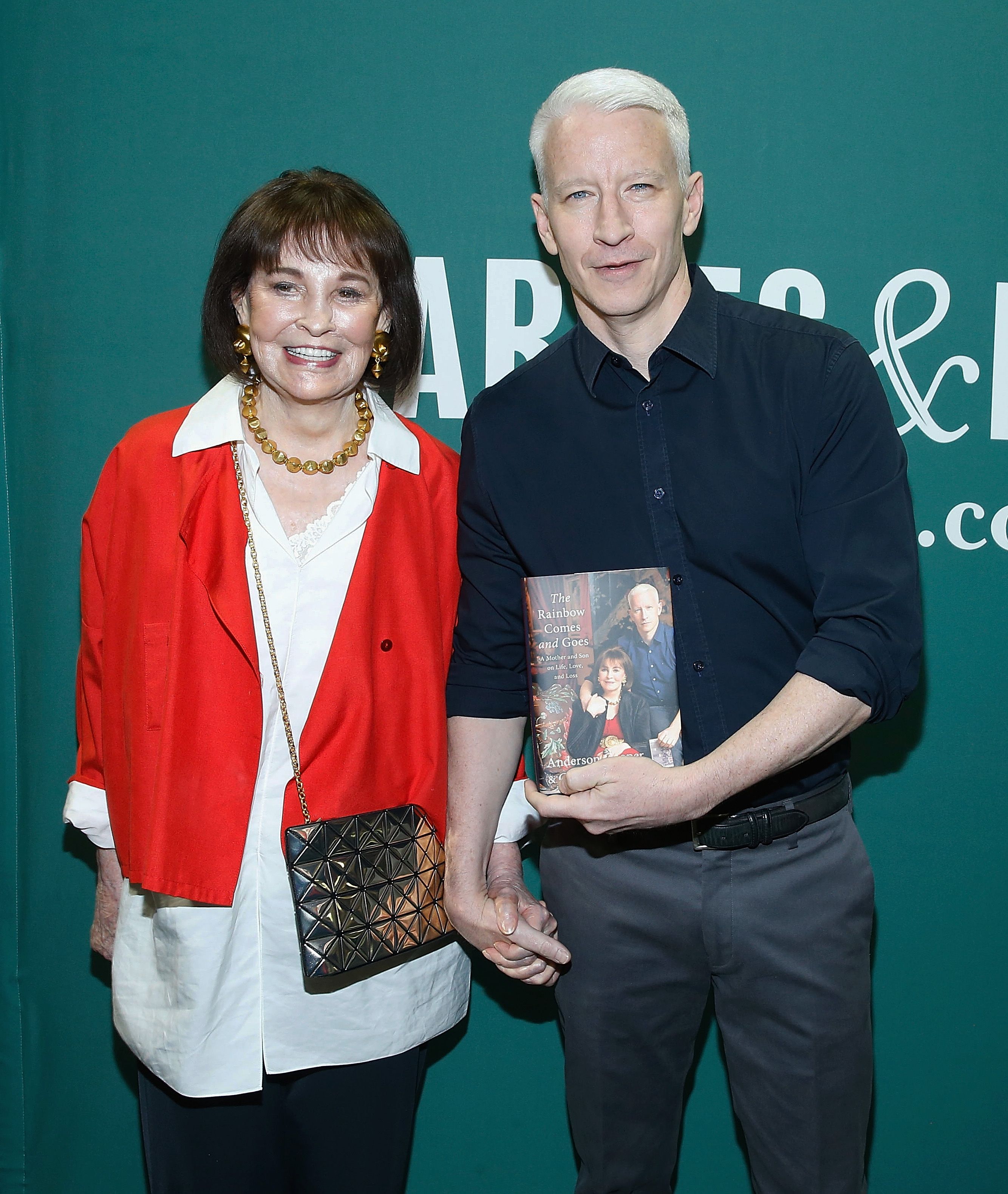 Gloria Vanderbilt and Anderson Cooper in conversation at Barnes & Noble Union Square on April 7, 2016, in New York City | Photo: John Lamparski/Getty Images
COOPER'S BEST ADVICE FROM HIS MOM
In addition to being his inspiration, Cooper revealed in the interview that his mom left him with some unique parenting skills. The advice wasn't given in words, but rather, through action.
Host Cohen, who is a dad himself to son Benjamin Allen, asked the reporter what his mom had taught him that he planned to pass on to his son, Wyatt.
"I think that the biggest she kind of taught me was really by example which was, just that she was incredibly, as a parent, sort of treated me as an adult and not as a kid pushed off to the kids' table," Cooper explained.
He elaborated on how both parents listened to him and encouraged him to give opinions on matters. He finished: "I think there's something tremendously valuable in that of just treating me like an adult whose opinions matter."
VANDERBILT SOMEHOW KNEW IT'D BE A BOY
Earlier this month, Cooper did a special with People magazine for Pride month. He revealed how excited his mom was to hear of his decision to have a child.
The 53-year-old shared how he spent the last weeks of his mom's life just hanging out — watching TV, telling stories, laughing, talking, and listening to music.
Somehow, Vanderbilt knew what was coming for her son. Cooper recalls, "She said instantly, 'Of course it's going to be a boy.' " The elderly lady had hoped she'd be around to see her grandchild.
COOPER'S HABITS HAVE CHANGED
When she died, Cooper explained that he was unprepared for the loneliness that came with not having any immediate family around. His father died when he was just 10, and his brother died at age 23.
Wyatt was his saving grace and changed his whole outlook on life. In a May interview, Cooper revealed that he sometimes stares at his son for hours in astonishment, and still practices skin-to-skin bonding.
He's also a coffee addict now, thanks to the little one. Cooper's mother and some of his colleagues have long been calling for the reporter to have kids.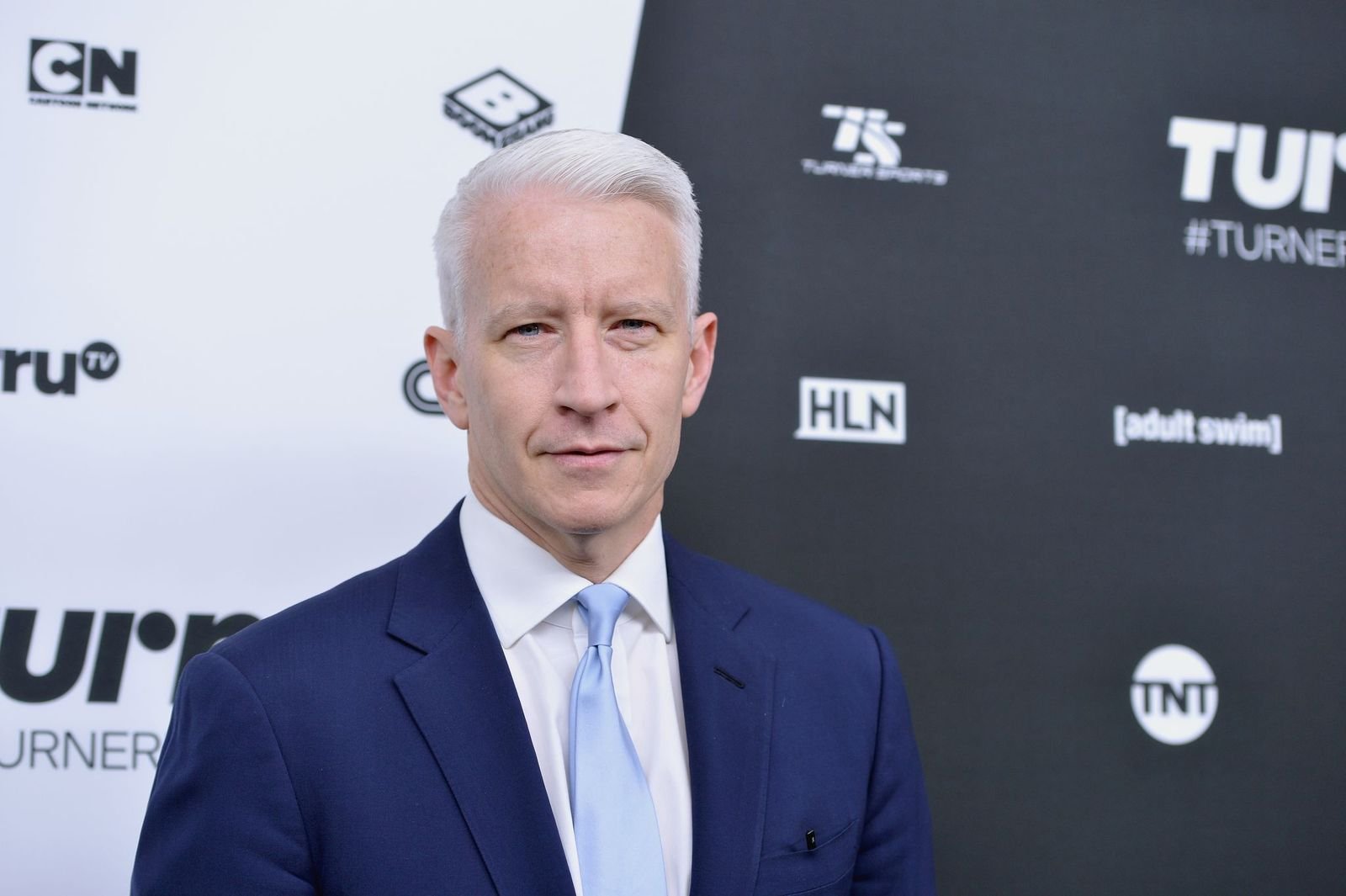 Anderson Cooper at the Turner Upfront on May 18, 2016, in New York City | Photo: Slaven Vlasic/Getty Images
HONORING MOM'S MEMORY AFTER A YEAR
In 2016, Kelly Ripa and Mark Consuelos noted that Cooper is "amazing with kids." Ripa agreed with her husband, adding, "He needs to have kids." They've since celebrated Cooper's new addition.
Earlier this week, Cooper paid tribute to his late mother for the one-year anniversary of her death. He claimed that she's still alive in his heart and mentioned a few of her best qualities.
He further praised his mother for her openness and "childlike optimism." In a separate IG story, he said he imagines that Vanderbilt, his father, and his brother are somewhere smiling and looking down on his son.
Please fill in your e-mail so we can share with you our top stories!