Chrissy Teigen Pays Tribute to Her Dad Ron Who Tattooed Her Face on His Arm
In her witty way, Chrissy Teigen put up a lovely but hilarious Father's Day greeting on social media as she paid homage to her "fishing vest-wearing" dad. 
Chrissy Teigen showed her beloved father, Ron Teigen, some love on Instagram as she shared a sweet tribute on Father's Day.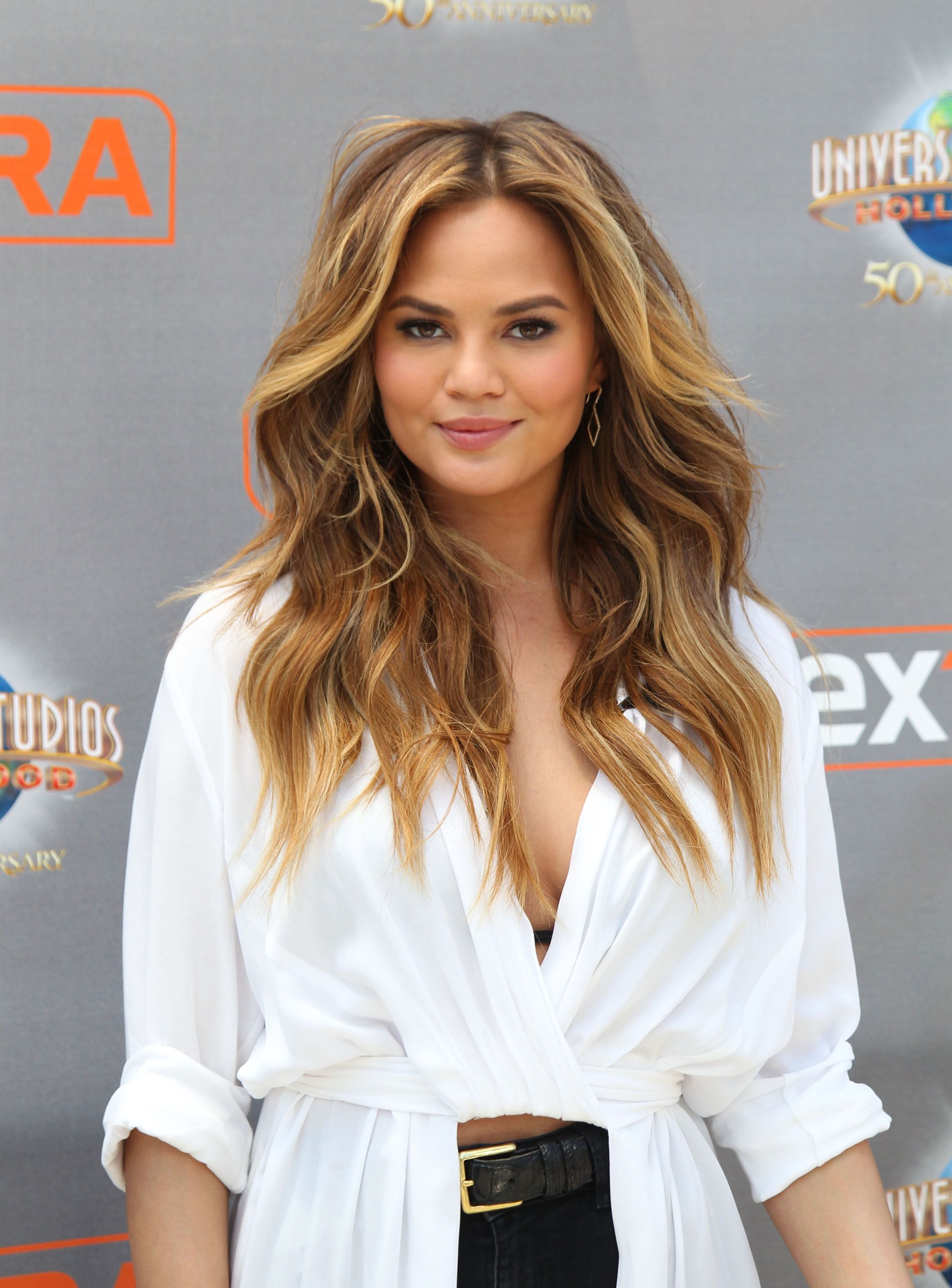 The "Chrissy's Court" star displayed several photos of her dad at different family gathering moments and went on to gush over him in her caption. Teigen wrote:
"Happy Father's Day to this fishing vest-wearing hunk of man meat!! May your 1000 pockets be full of adoration...from us who love you!!..."
The swimsuit model continued to shower admiration on her father. The first snapshot in her post showed Chrissy's dad in his fishing vest of a "thousand pockets."
The second snapshot had him posing with his daughter and famous son-in-law, John Legend. Ron Teigen rocked his fishing vest in this post as well.
The third photo was heartwarming as Chrissy posed with the patriarch while they shared an embrace. The other snapshots were photos of Ron Teigen holding his grandchildren, Luna and Miles.
Chrissy Teigen  followed suit with a heart-tugging tattoo of her own.
Fans were elated to see Teigen's dad, and they shared their well-wishes in the comment section. A follower mentioned: "Blessing to your dad!!..." another added: Your dad is so cute!" Others lined heart emojis to show their admiration.
Besides her show business career, Chrissy Teigen is known for her humor, which gave her wide acclaim on social media. After getting wind of her parents' imminent divorce, the cookbook author responded with humor. 
The couple has been living apart for some time. While Chrissy's mom, Vilailuck, lived with her in Beverly Hills, her dad lives 10 minutes from her home. Chrissy once mentioned that he visited her house from time to time.
Ron Teigen was once in the news after his daughter shared a photo of him on Instagram while letting fans know that her doting father got a tattoo of her face on his arm! 
The photo showed Ron posing with his tattoo artist, Mark Mahoney, and flaunting Chrissy's image on one arm, and a sample photo below the ink. Ron got the tattoo in honor of Chrissy's birthday. 
Chrissy Teigen followed suit with a heart-tugging tattoo of her own where she inked her loved ones' birthdays on her body.