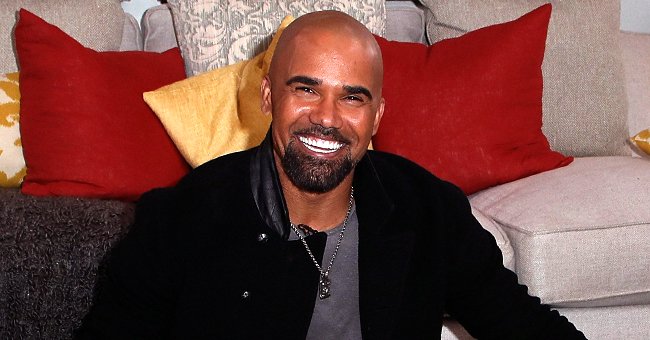 Getty Images
SWAT Actor Shemar Moore Shows off His Luxurious New Home & Car in a Photo with Friend

Hollywood heartthrob Shemar Moore has moved into a stunning new house, and he shared the good news with fans on Instagram.
Actor Shemar Moore, best known for his roles in "S.W.A.T." and "Criminal Minds," shared a snap of his new house and his car on Instagram, alongside a friend's.
Moore, who is notoriously circumspect about his personal life, delighted his millions of Instagram followers with a glimpse of his home.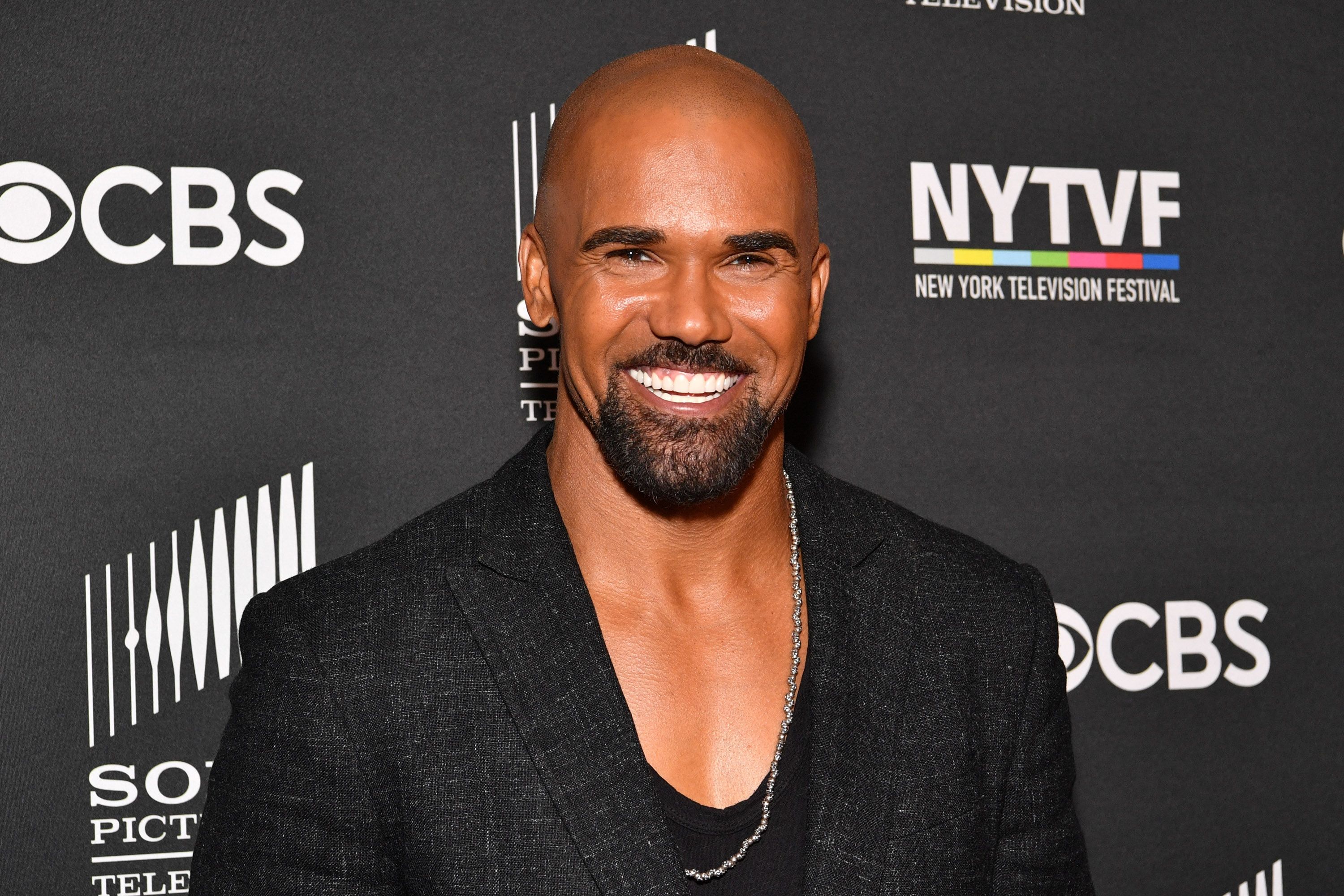 Shemar Moore at the world premiere of the series "S.W.A.T." in 2017 in Los Angeles | Source: Getty Images
A FRIEND'S ACHIEVEMENT
Moore's snap shows himself and a friend, whom he identified as L.A. photographer Jonathan Davino with their cars, parked in front of the actor's sleek glass, wood, and concrete Encino home.
Davino is standing in front of a brand new white and black Nissan GTR. Moore reveals in his post that Davino has been working very hard to buy his dream car, and commented:
"Congrats my dude!!!!! Yup... that's my New Crib in the background... life ain't easy... but chasing your dreams NEVER STOPS!!!"
SHEMAR MOORE'S NEW HOME
Moore had previously been living in prestigious Encino in the San Fernando Valley, in a house that had initially cost him $2,5 million 13 years ago. Moore has now moved to Sherman Oaks, to a spacious 9,000 square foot mansion with clean-cut modern lines, and edgy design.
The snap shows the facade of the house, all glass, and stone, with wood on the second story adding a touch of warmth to the spare architectural style of the home. Moore and his friend are standing in the driveway, covered in concrete, and grass, in front of the house's double garage.
The actor's new digs reportedly boast 7 bedrooms and 9 bathrooms. Another snap Moore took with his co-stars shows the house's swimming pool and backyard in which we can glimpse what appears to be a wet-bar, just perfect for parties and all-day barbecues.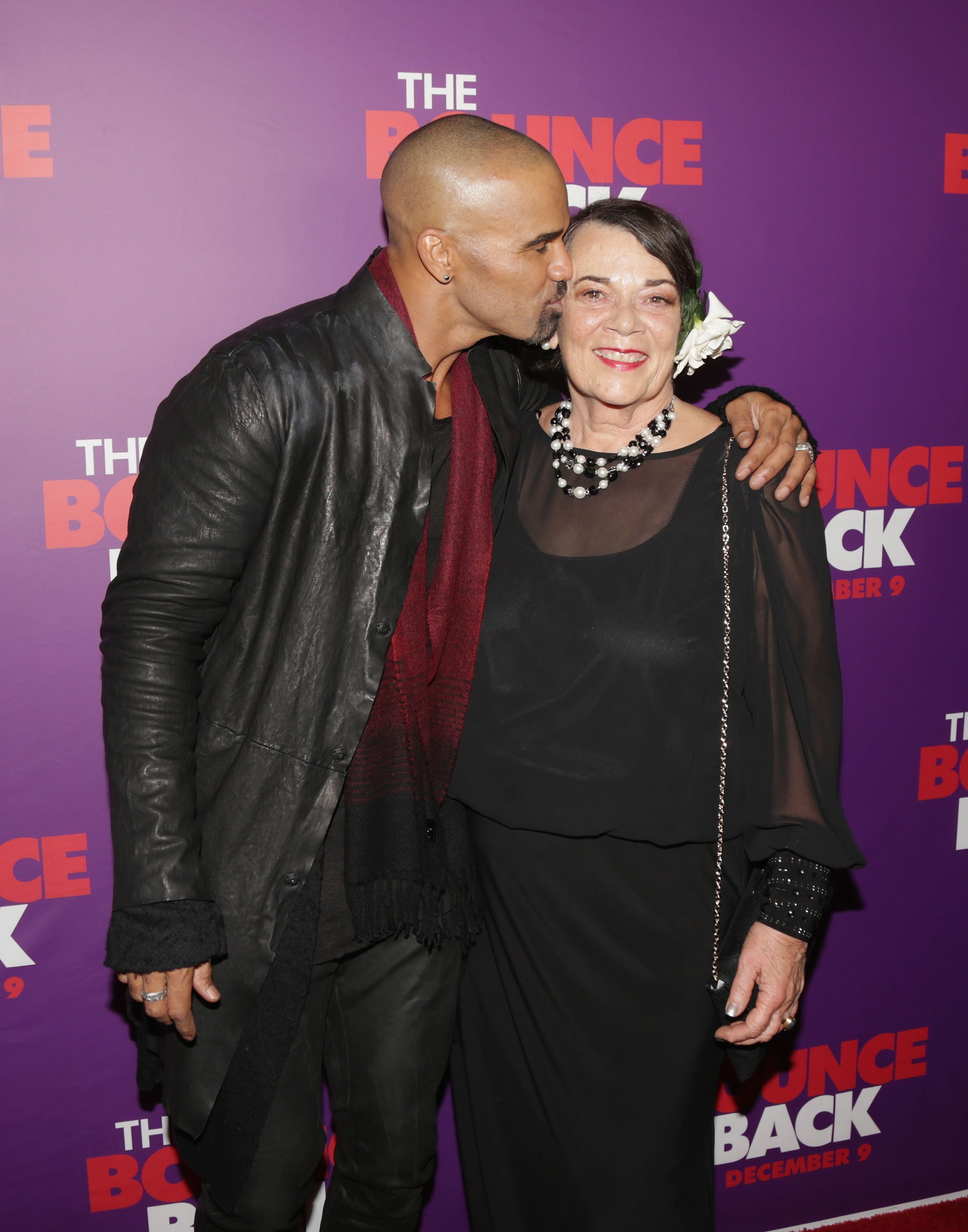 Shemar Moore and his mother Marilyn Wilson at the premiere of "The Bounce Back"in 2016 in Los Angeles | Source: Getty Images
SHEMAR MOORE SPEAKS OUT
Moore has come a long way, and is now one of the most successful and respected members of the acting community, but he has not forgotten his origins. Moore's father is African American, and his recently deceased mother, Marilyn Wilson, was white. Moore was raised by his mother to be proud of who he is, black and white.
Moore is struggling to pass on his mother's extraordinary legacy of positivity and love, especially when so many people are suffering from police violence, and he is depicting a policeman on TV.
Please fill in your e-mail so we can share with you our top stories!