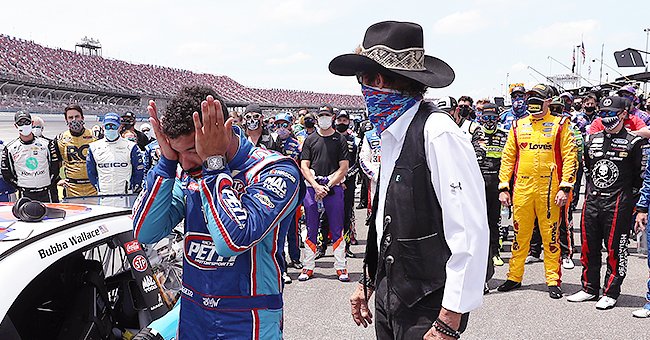 Getty Images
FBI Claims NASCAR Star Bubba Wallace Is Not a Target of Hate Crime after Noose Found in His Garage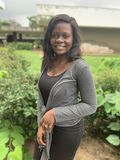 The FBI delivered its verdict concerning NASCAR driver Bubba Wallace and a perceived hate crime. After the driver had found a noose in his garage, the agency has debunked the belief that it was a targeted intimidation effort.
The agency published a statement denouncing the perceived notion of a noose that Wallace's team found at his garage. As the agency explained, it had been at the garage before Wallace's arrival. Apparently, someone else had left it there.
On Sunday, Wallace and his team found the noose in his garage. Given his stance in the fight against racism and police injustice, it was viewed as an intimidation tactic.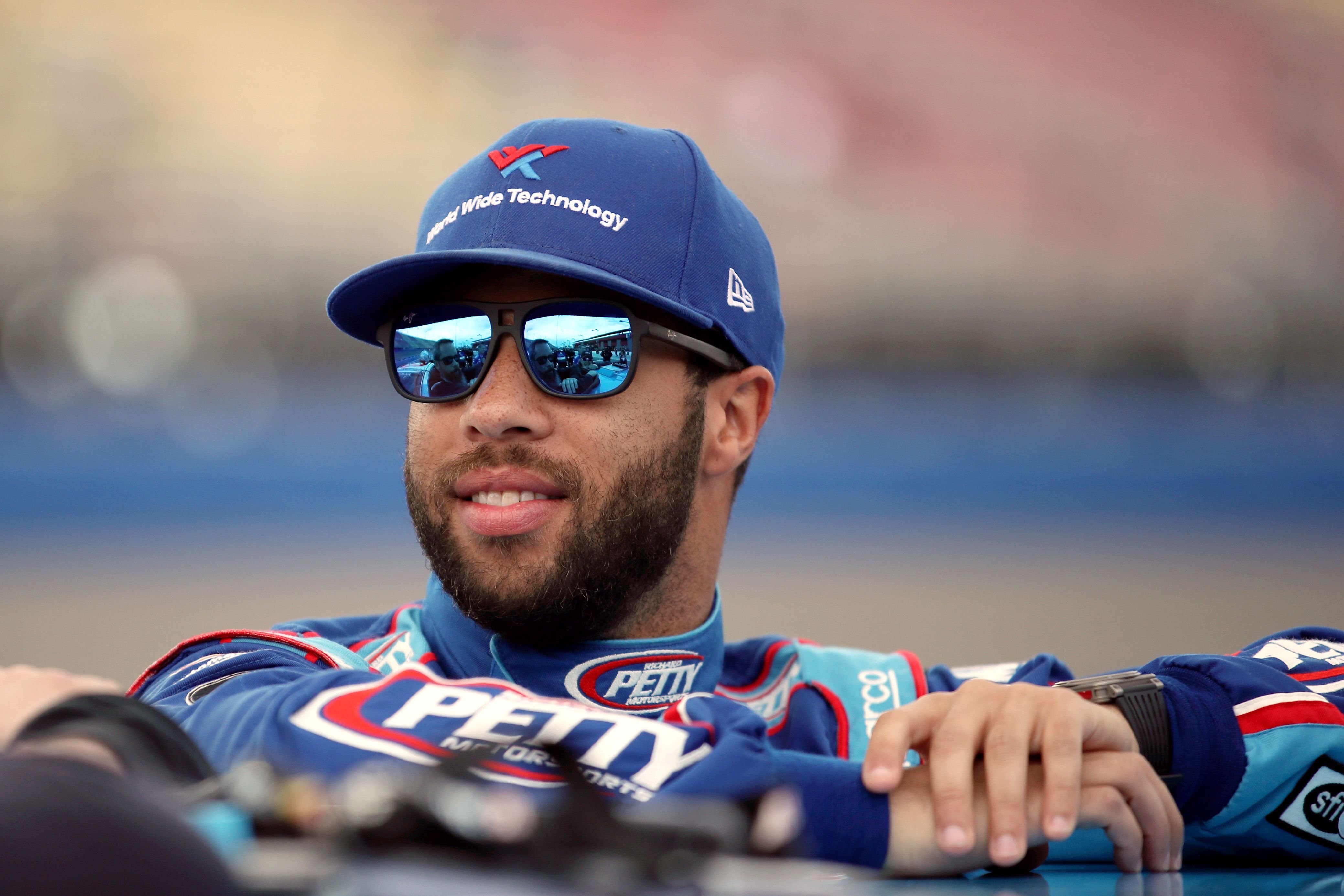 Race car driver Bubba Wallace before qualifying for the NASCAR Cup Series Auto Club 400 at Auto Club Speedway in February 2020. | Photo: Getty Images
Apart from his activist stance, Wallace is also the first black NASCAR Cup Series driver in almost half a century. After reports confirmed the object's discovery, many believed that someone had targeted him.
However, the FBI has confirmed that this wasn't the case. The agency highlighted that it had viewed surveillance reports, adding that the object was there for a while. The statement added:
"Although the noose is now known to have been in garage number 4 in 2019, nobody could have known Mr. Wallace would be assigned to garage number 4 last week."
The statement stated the FBI had exhausted all video footage. Thus, it would be shutting the investigation down and not pressing any charges.
The incident drew the ire of many, including Wallace and several other racers. NASCAR also released a statement calling it a heinous act.
He added that he understood the possible anger on the part of some fans.
Bubba Wallace has gained significant interest recently. With the struggle for equality still on, he has used his platform to speak out. The driver drew headlines recently after asking for the removal of Confederate flags. Explaining his stance, he pointed out that they made many uncomfortable, and that had to stop.
Wallace added that the flags don't have a place in the sport anymore and should be removed. NASCAR did acknowledge his stance, and they took action to remove the flag.
The entire move is coming through as several statues of Confederate war generals are being torn down countrywide. Wallace pointed out that the flags didn't bother him at first.
However, after he educated himself, he understood what they meant and why they made some people uncomfortable.
He added that he understood the possible anger on the part of some fans. However, this was a necessary step. So far, it's unclear whether the driver and his camp will react to the statement or not.
Please fill in your e-mail so we can share with you our top stories!