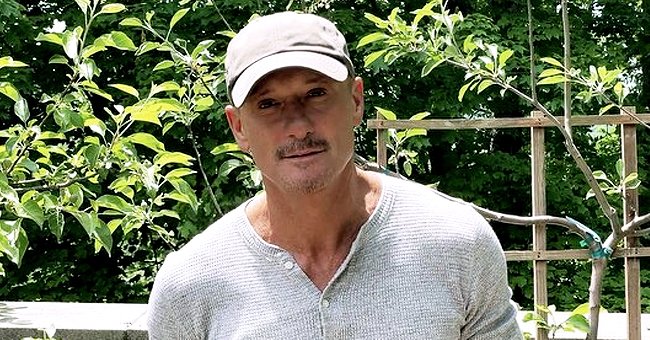 instagram.com/thetimmcgraw
Tim McGraw Shows Fans the Great Way He Spent Father's Day in a Sweet Snap

Tim McGraw showed how he spent Father's Day this year, and it was quite simple. He needed just one person to make the day complete.
On Monday, Tim McGraw took to Instagram to reveal how his Father's Day went the day before. McGraw, 53, has been a father for over two decades now.
He's a dad to three girls and has been married to his wife, Faith Hill, since 1993. Hill, 52, was the only one in the picture showing McGraw's celebration on Sunday. The post is found below.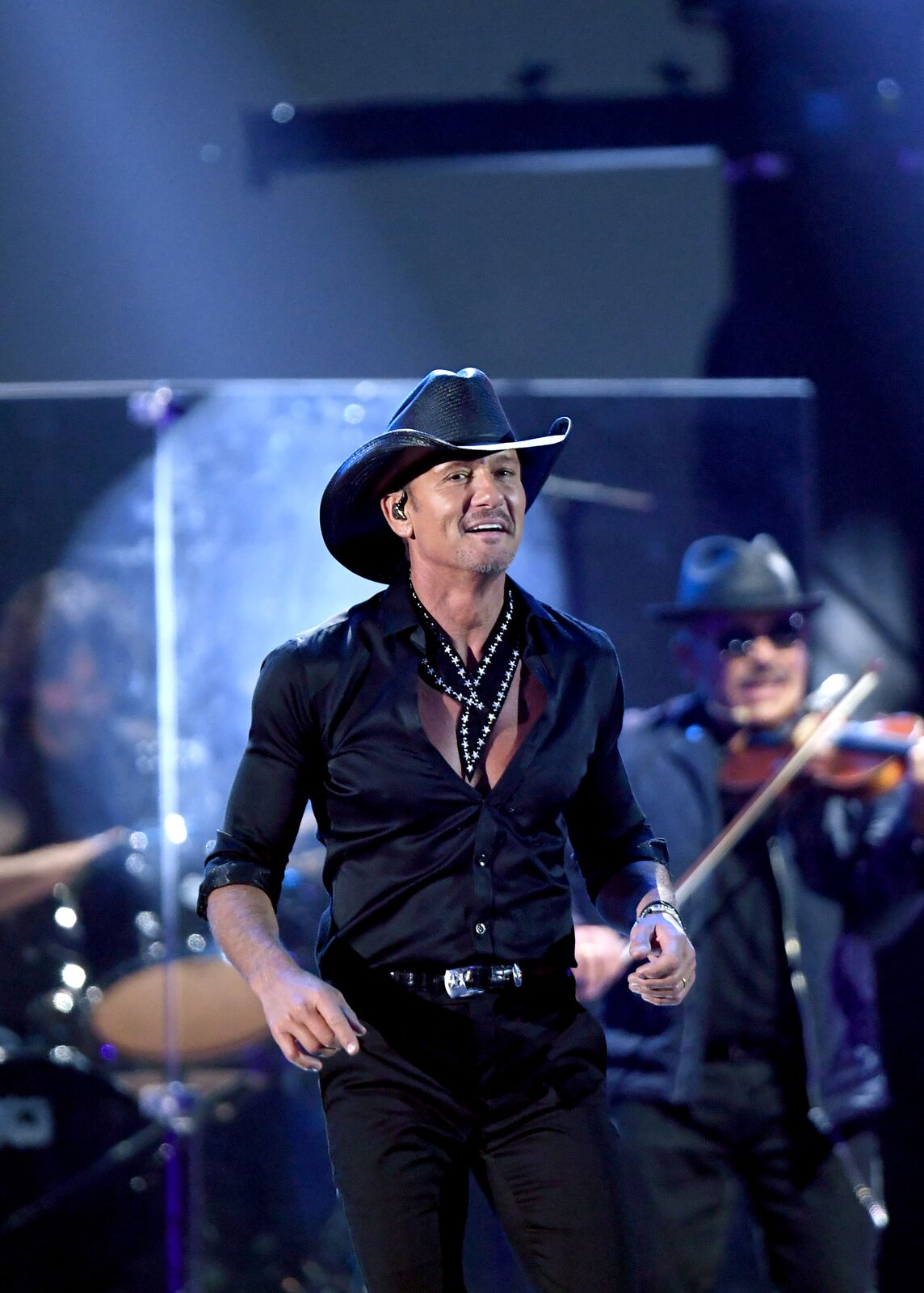 Tim McGraw onstage during the iHeartRadio Music Festival on September 20, 2019 | Photo: Getty Images
TIM AND FAITH GO HORSEBACK RIDING
In the sweet photo, we see the two country singers riding on horses through lots of green trees and bushes. McGraw is wearing a blue bandana around his neck and a brown cap.
Behind him, Hill sits on her horse wearing a green shirt and blue jeans. She also has a cowboy hat, which she tips down slightly for the photo. She donned a pair of boots and gloves for the ride.
"She's hot on my trail!!!!" wrote McGraw in the caption. He then revealed that this was how he spent Father's Day. The post received over 100k likes from fans.
CLEARING UP DIVORCE RUMORS
Several commented on how cute the couple looks and insisted they're perfect for each other. Not too long, though, rumors that the pair were splitting up surfaced when talk of McGraw dumping Hill arose.
Some outlets alleged that a $200 million divorce was on its way between the pair. However, the rumor was debunked after it was pointed out that McGraw was talking about leaving Sony Music, not his wife.
Since Hill is signed with Sony, gossipers made a connection between the two. Others ran with it and further reported that Hill was worried her husband would go back to his old party lifestyle.
MCGRAW PERFORMS FOR KIDS' CHARITIES
Thankfully, no such change is in the foreseeable future for the couple. These days, they're focusing on helping others with their talents. Over the weekend, for instance, McGraw performed at a charity concert.
McGraw sang the acoustic version of his hit, "Something Like that" for CBS' "United We Sing: A Grammy Salute to the Unsung Heroes." Several other celebrities also took part.
The event was done to raise money for charities such as Ellis Marsalis Center for Music, No Kid Hungry, and MusiCares COVID-19 Relief Fund. The goal was to help underserved kids.
TWO OF THEIR GIRLS GRADUATE
Back at home, McGraw recently celebrated two of his girls graduating. Maggie 22, became a Stanford University graduate while Audrey, 18, is now a high school graduate.
Since the coronavirus pandemic has the nation under lockdown, the celebration wasn't a usual one. Still, McGraw posted a collage of photos showing both his girls along with a congratulatory caption.
Hill also showed how proud she is of her daughters by sharing old clips of them. One was of Maggie heading to Standford four years ago while the other showed a younger Audrey singing.
McGraw and Hill are also parents to Gracie, 23. The pair had their first child a year after getting married. A belated happy Father's Day to McGraw.
Please fill in your e-mail so we can share with you our top stories!