Steve Harvey's Twin Daughter Brandi Reveals What She Likes in a Man
Steve Harvey's daughter, Brandi Harvey, discussed the type of man she is interested in during her chat sessions with her sister, Karli Raymond, on "Twin Talk."
Steve Harvey is the proud father of twins, Brandi Harvey and Karli Harvey. The comedian's daughters have followed in his footsteps as authors, entrepreneurs, and renowned motivational speakers.
Brandi and Karli use their life experiences to discuss everything from relationships, family, careers to health, and fitness.
On Father's Day, the twins proved that they were workaholics just like their famous father as they performed the double duty of honoring their dad on his special day with hosting their weekly show.
The women aired the special episode to talk about their personal lives, which included Karli's son's fourth birthday, Brandi's take on being an aunt, and a special guest appearance from Steve.
During their latest episode, fans asked Brandi about her relationship with a male friend and if they were dating. The questions prompted Brandi to reveal the kind of man she was interested in, she explained:
"I am a very alpha woman- nothing wrong with that, I do like an alpha man. I do want someone who is going to pursue me."
Although Brandi didn't confirm her relationship status with her male friend, she made it clear that if there was anyone interested that they should take the initiative to ask her out directly.
Brandi's upfront approach comes from her success in life, she runs a wellness brand called "Beyond Her," and wrote a book "Breakthrough Sold Separately: Get Out of the Boat of Mediocrity And Walk On Water."
The self-help book was number one on Amazon in October 2019. It provides lessons to guide people in overcoming the challenges in their life.
Through her personal experiences, Brandi shares stories that are aimed at helping people navigate their way to success.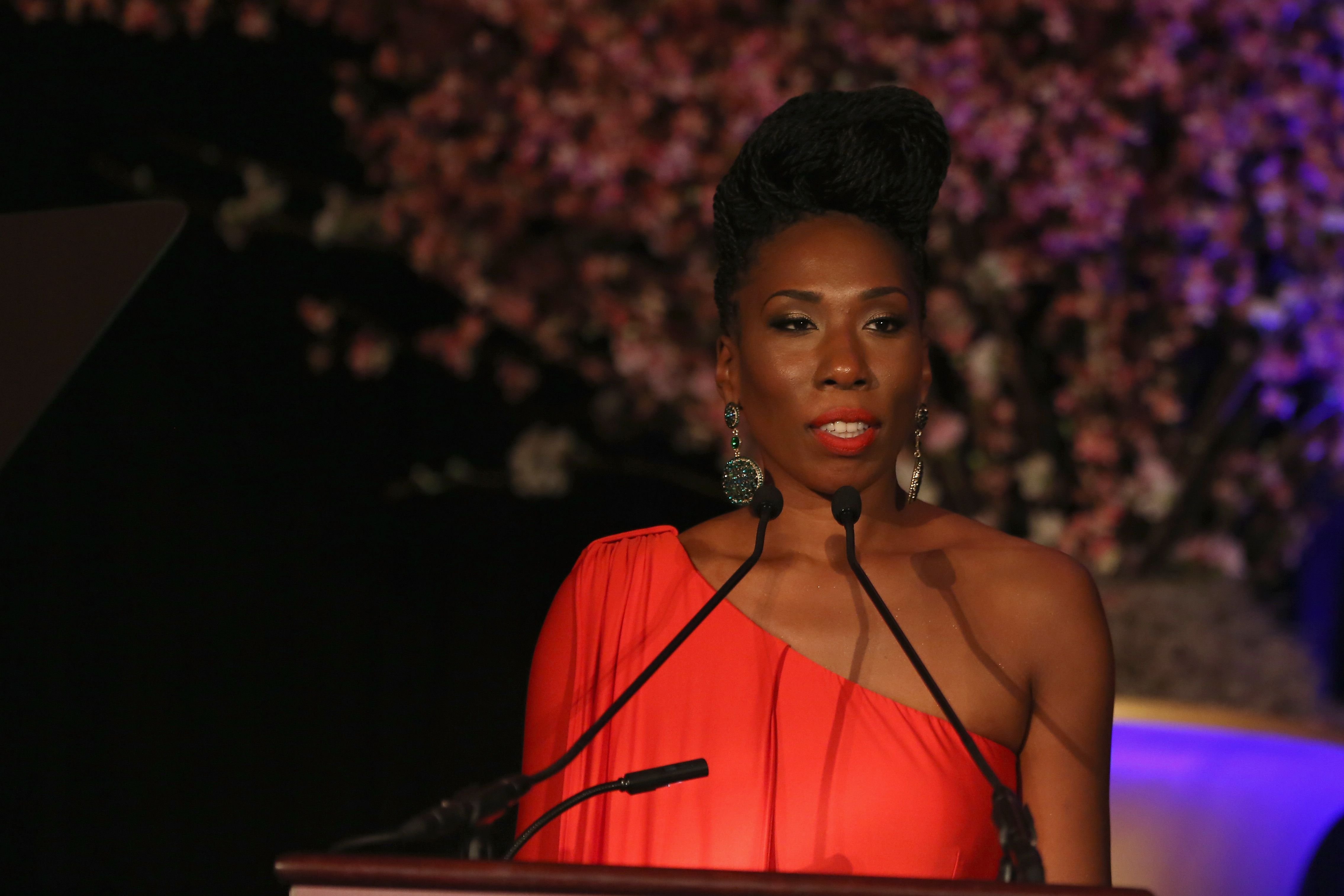 It is
reported
, during a private brunch, which celebrated International Women's Day on March 5, 2020, Brandi shared how she got fired by Steve on her day off.
Brandi recalled that she got an email while relaxing by her pool that a new person had been appointed her position. 
She admitted that she saw it coming because she wasn't fully committed to her job. However, Brandi revealed that her firing was the breakthrough she needed to find her true calling in life.