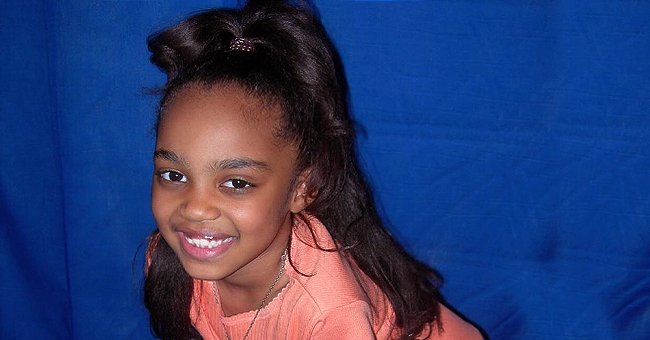 Instagram/chinamcclain
'House of Payne' Star China McClain & Her 2 Sisters Stun Fans with Their Singing Skills

Talent runs in the McClain family, and the three sisters are always willing to show it. The video posted on social media confirms that their voices are indeed amazing and that they are not close to stopping rising as stars.
The McClain clan is reunited and they are singing together again. While coronavirus pandemic is keeping them at home and temporarily away from their upcoming projects, "Daddy's Little Girls" stars China Anne, Lauryn and Sierra joined their beautiful voices.
A video recently posted on China's Instagram, shows the three siblings sitting relaxed on a couch, while they are singing a beautiful song. Their voices are so amazing and harmonious that fans did not hesitate to comment immediately on their talent.
Follower @truefanning wrote: "THE VOCALS, THE HARMONY! YES GIRLS YESSS". Another fan named @thedisneyfanatic suggested that they should post videos like this one. "You sound AMAZING," he said. Also, @nafessawilliams was amazed by their voices and wrote "Y'all are everything", while another fan pointed out that the three sound like angels.
CHINA'S GROWTH
At 21 years old, actress China Anne McClain has already forged her own path into a Hollywood career. Starting at barely 7 years old, China has come to a long road of roles in several movies and TV series that have led her towards success and stardom.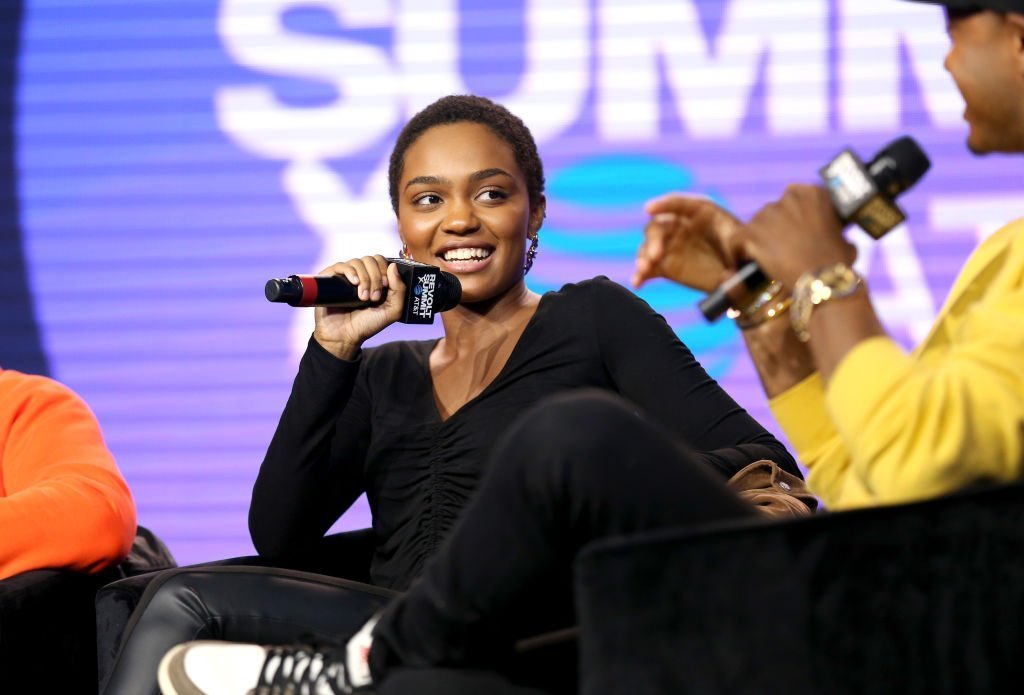 China McClain speaks onstage at the Revolt Summit in Los Angeles on October 27, 2019 | Image: Getty Images.
Born in 1998 from music producer, Michael McClain, and songwriter and former screenwriter, Shontell McClain, China, and her sisters grew up in an artistic and musical environment where entertainment was fun as well as business.
From a very early age, China and her older siblings, 26-year-old Sierra and 23-year-old Lauryn, told their parents they wanted to sing, dance and act, and they supported them. In 2005, they formed a band called "McClain", and in 2007 they starred in the film "Daddy's Little Girls."
WAY TO STARDOM
The actress debuted at the age of 7 in the film "The Gospel" next to Idris Elba. Later, director Tyler Perry discovered her, and after playing some roles in series and movies, in 2006 she was cast in "House of Payne" as Jazmine Payne, for seven out of eight seasons that the show lasted.
But her road to international stardom started on Disney's "A.N.T. Farm," starring as Chyna Parks. With 62 episodes watched in over 162 countries, China became one of Disney's Tween stars and her performance earned her an NAACP Image Award.
She later was part of Disney's "Descendants" movies as Uma, which took her further into her career. In 2019, when former "Descendants" costar, Cameron Boyce passed away she took to Instagram to express how she felt and said she had lost the best friend she could ever have.
AFTER DISNEY
More recently, the actress and singer jumped to CW to be part of the cast of the TV series "Black Lightning," playing the role of Jennifer Pierce, the daughter of the DC Comics-based superhero. With this character, she plays a more mature role than those from her Disney times.
Additionally, she has been working on other acting projects, such as the upcoming Netflix comedy movie, "Hubie Halloween," starring next to Adam Sandler.
Please fill in your e-mail so we can share with you our top stories!