Danielle Busby of 'Outdaughtered' Shares Update with Fans about Their New Family Home
Actress and reality television star, Danielle Busby, of "OutDaughtered" fame, took to her Instagram page to give her fans an update on the setup of her new family house. 
Danielle Busby gave her fans a peek into her new home, showing the dining table area and updating them on the remodeling work she and her husband, Adam Busby, are doing. She wrote:
"Little update to our "dining table." As you can see through the windows …it's a construction mess in our house. I need a spot to feel homey lol…so took out a few things and dressed up the table."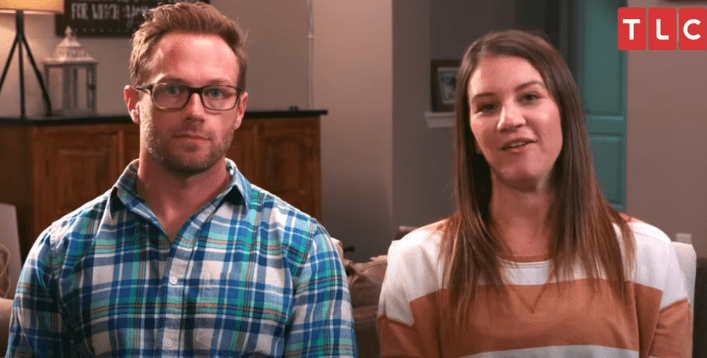 Accompanying Danielle's post was a picture of the dining table, which showed that the kitchen area of the Busby's new home was still being remodeled, and there is still some things left to do before it becomes perfect. 
Viewers of "OutDaughtered" will recall that the Busbys decided to sell their old home after a mold invation forced them to rent a temporary property that is ten minutes from their former abode.  
However, the temporary home is now their official place of residence, and the family have since done some work on their new abode. Following her latest post, many of Danielle's fans commented. 
The new home also has so many advantages, including the large space, a yard where the girls can play outside, and a pool.
One fan said that the house, even while under construction, looked very pretty, while another fan commended the mother of six for the wonderful setup. A third fan said they couldn't wait to see the kitchen when it was done. 
It is great to see the Busbys settling in gradually to their new surroundings. Being parents to six young daughters can be hard enough, but the mold infestation in their old home threw up a whole new challenge to Adam and Danielle. 
The infestation caused Ava, one of their quintuplets, to incur a respiratory disease, leaving them no choice but to vacate the house and move to the temporary property they now call home. 
Moving to a new home is a tough prospect for young, growing children. Thus Adam and Danielle had to reassure their daughters that all would be well. 
However, though there are things in the old home that the couple miss, the new house also has so many advantages, including the large space, a yard where the girls can play outside, and a pool. 
Apart from Danielle, Adam has also kept fans up to date on the changes taking place in their new home, sharing pictures of new developments on his Instagram page. 
Fans of the Busbys can get to watch Adam, Danielle, and their six daughters on the "TLC" reality show, "OutDaughtered," which is filmed on location from their home in Marbella Community, League City, Texas.