Myka Stauffer Apologizes for Placing Her Adopted Son with New Family
YouTuber Myka Stauffer tendered a heart-melting apology for placing her adopted son from China, Huxley, with a new family.
Stauffer, 32, shared a post with a lengthy message to her Instagram fans. She addressed the recent situation making the headlines.
The Youtube star and her husband recently announced their decision to place Huxley, 4, who was diagnosed with autism, in the care of another family.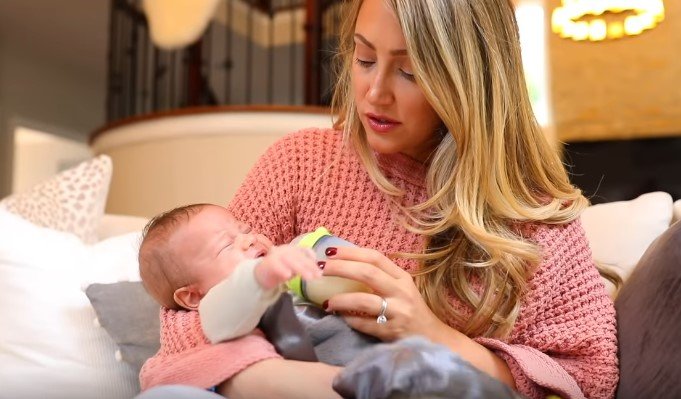 They shared an emotional clip that showed them admitting that it is rigorous to care for an autistic child. The couple have four other kids named Kova, Jaka, Radley, and Onyx.
They first welcomed the 4-year-old into their home in 2017. Though Stauffer confessed that this is the best decision for him, she apologized to her fans. She wrote,
"...I'm sorry for letting down so many women that looked up to me as a mother. I'm sorry for the confusion and pain I have caused."
The Youtuber explained that she was not prepared enough to be an adopted mom., even though she received a certificate and was deemed eligible by her adoption agency.
Stauffer revealed that she "needed training" to fully comprehend the complexities of caring for Huxley, who needed special care and attention.
Another rumor flying around was that she and her husband are under investigation from the law enforcement agency.
The apology statement detailed that the 32-year-old was blinded by her intentions to help "so bad" and to embrace a child that needed a family.
After apologizing to mothers, adoptees, and all those who idolized her, she aimed at setting the record straight by addressing some rumors. She said:
"..we did not adopt a child to gain wealth...we did receive a small portion of money...every penny and much more went back into his care."
Stauffer confirmed that Huxley's care was costly and that her family went out of their way to make provisions. Another rumor flying around was that she and her husband are under investigation from the law enforcement agency.
The 32-year-old explained that it is all false but continued to apologize for letting people down. Furthermore, the blogger established that she loves Huxley, who is now with a new family. 
Apart from the love Stauffer and her family have for the adoptee, she offered a word of prayer for him to end her statement.
Reports have it that the couple are still involved in ensuring that Huxley gets the best care medically and educationally, as they remain in touch with the necessary authorities.