Allison Holker's Daughter Weslie Responds to Trolls Who Criticized Her Style
Alison Holker's daughter Weslie responded to trolls who criticized her dressing style, and Holker could not be any prouder of her daughter's response.
It is customary for people to talk about things. Most people love to voice their opinions, whether it is wanted or not, and while it might come off as "just asking," to them, it can be pretty annoying.
Alison Holker is proud of her daughter, Weslie, as she responded to trolls who were questioning and criticizing her dressing style.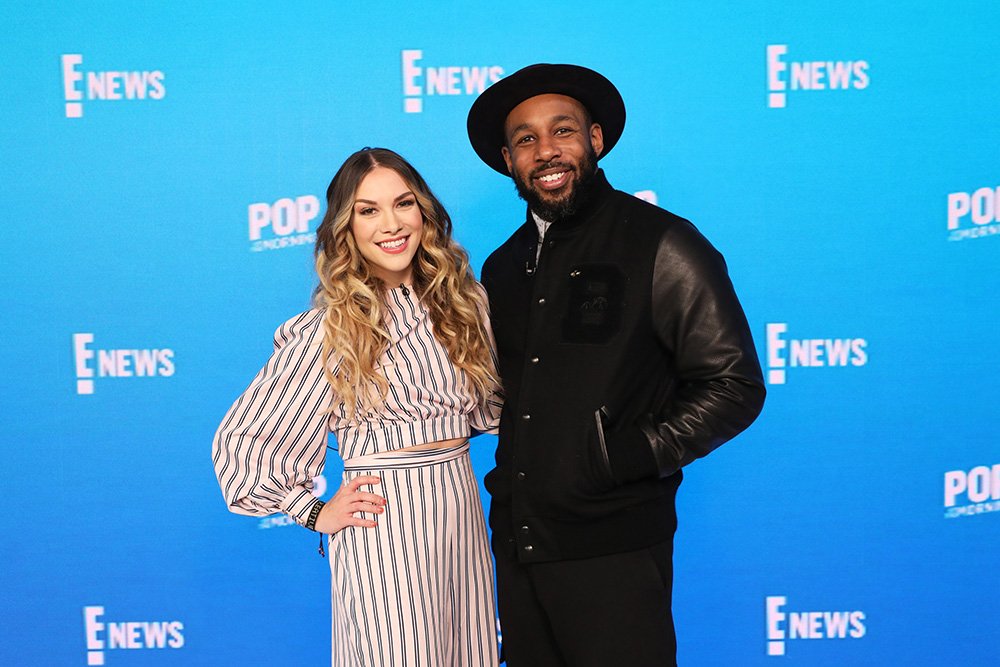 Holker took to Instagram to share a TikTok video of twelve-year-old Weslie answering the question, "Why do you dress like a boy?"
In the video, Weslie replied that patriarchy was dead, and because she refuses to wear dresses and bright pink colors, it does not mean she is dressing like a boy. She added that:
"... I wear comfy clothes and darker colors, and just because I dress like that doesn't mean I'm dressing like a boy, and it doesn't mean that boys or girls are defined by certain things."
Weslie added that her style of dressing does not mean anything, and just because trolls cannot open their eyes does not mean she was going to change her style and who she was.
Staying true to herself and in true Weslie style, she wore a black shirt with an artistic drawing on it, for the video. Weslie looked beautiful as she messily packed her hair atop her head.
Weslie is one of the best big sisters there could ever be.
Holker shared the video with a sweet caption stating that she was proud of her daughter for standing up for herself and using her voice to silence those who criticize her. She added that everyone needed to appreciate each other's uniqueness.
Following the post were a slew of comments from lovers and admirers of Wes. Most of the comments stated that they were proud of Weslie for standing up to trolls who felt they had the right to say anything. Someone said:
"??⚠️ Wes, you ahead of the curve. Always have been."
Last month, Holker took to social media to celebrate Weslie's twelfth birthday by admitting that she was proud of her daughter and watching her grow into the beautiful preteen has been an exciting journey for her as a mother.
Holker's husband Stephen "tWITCH" Boss also shared his admiration for Weslie on her birthday by stating that Weslie is one of the best big sisters there could ever be and that he is proud of who she is.
Holker shares Weslie and two other kids — four-year-old Maddox and six-month-old Zaia — with her husband Stephen "tWITCH" Boss. The couple has been married since 2013.