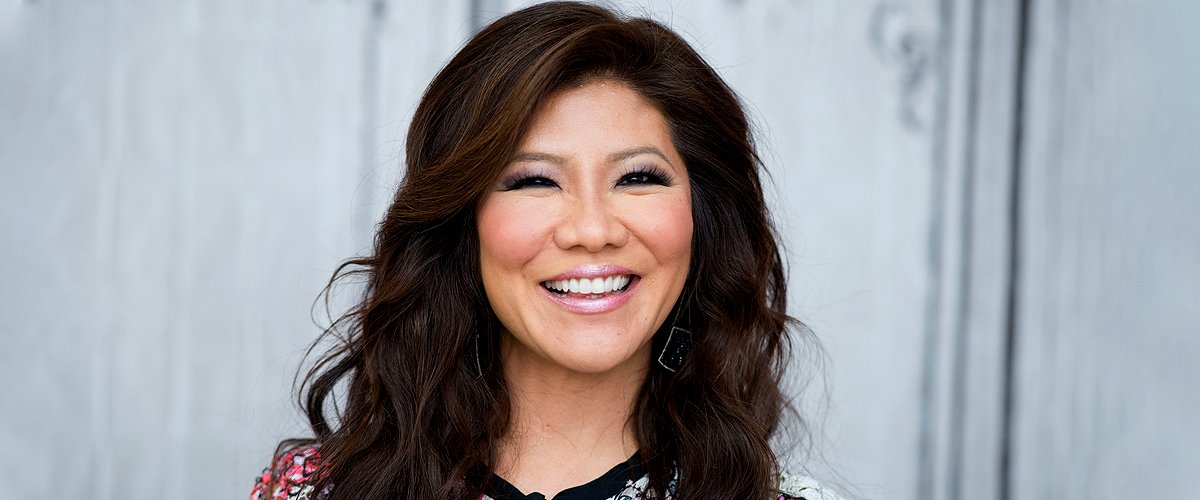 Getty Images
Julie Chen Stayed with Husband after Sexual Misconduct Allegations — inside Her Family Life
Veteran TV host Julie Chen's marriage suffered a significant setback after her husband, Les Moonves, was accused by several women of sexual harassment. Despite the ensuing media trial, the TV personality stuck with her man.
Julie Chen is popularly called the "hostess with the mostest," due to her impressive career, which has spanned over three decades and has seen her work in different media spheres. She is best known for her work as the host of the reality TV show "Big Brother" and also as a co-host on "The Talk."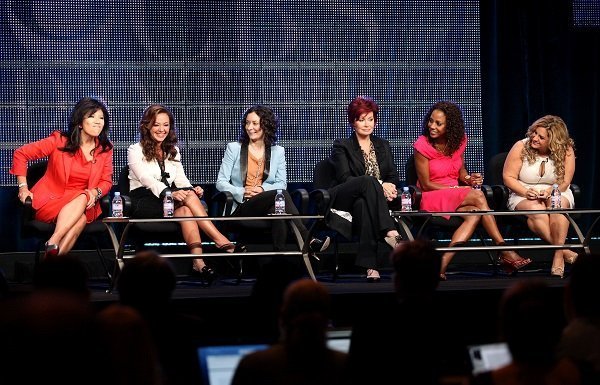 Julie Chen, Leah Remini, Sara Gilbert, Sharon Osbourne, Holly Robinson Peete, and Marissa Jaret Winokur of "The Talk" in July 2010 | Source: Getty Images
Julie Chen got married to media executive Les Moonves in 2004, with the two going on to become a power couple in media. Their marriage has been an inspiration to many until recent years when several allegations of sexual assault were brought against Julie Chen's husband, Les Moonves.
In the months that have followed, the iconic news anchor has stood by her husband and doggedly declared her support for him, despite a steady wave of new allegations.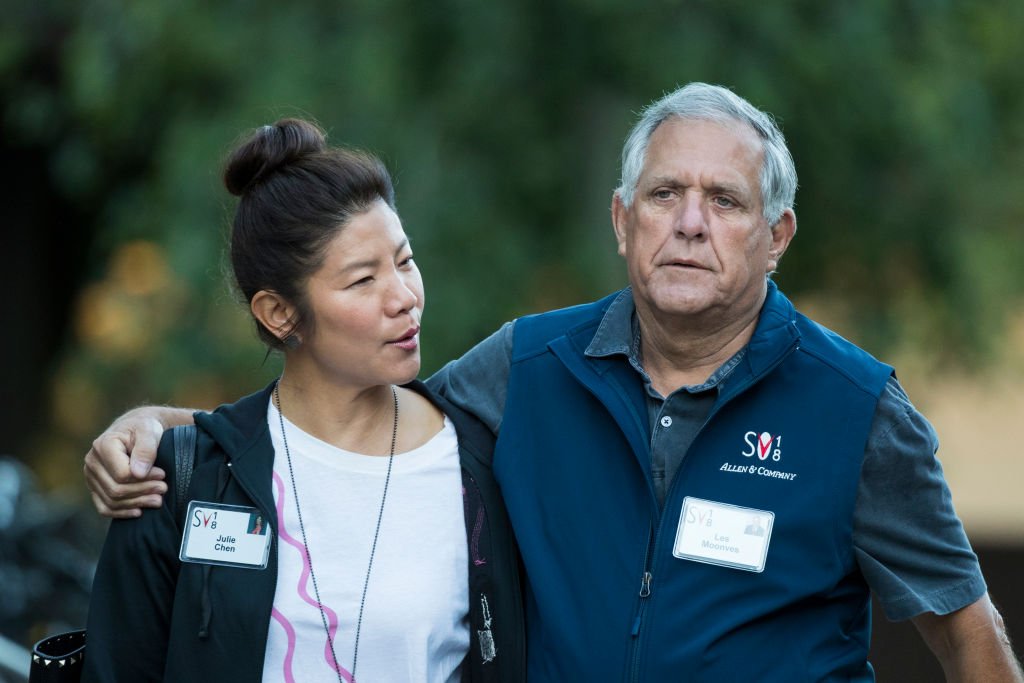 Julie Chen and Leslie 'Les' Moonves, at the annual Allen & Company Sun Valley Conference, July 11, 2018 | Photo: Getty Images
WHO IS JULIE CHEN'S HUSBAND, LES MOONVES?
Leslie Roy Moonves is a media executive born on October 6, 1949, in New York City. Moonves had built a successful career in media as a boardroom guru since 1990 when he first became the President/CEO of Warner Bros. Television.
In 1995, Moonves joined CBS as President of the network's entertainment division. After serving as President/CEO of CBS from 1998 to 2003, the 70-year-old media executive was promoted to the role of chairman and CEO of CBS television.
In September 2018, Moonves quit his job as chairman and CEO, due to several sexual misconduct allegations brought up against him.
Away from his career, Moonves has been married twice in his lifetime. He was first married to Nancy Wiesenfeld for 25 years, and the duo shares three children. The couple got divorced on December 10, 2004, after Moonves approached a court to grant an early divorce.
Barely two weeks after his divorce from his ex-wife, Les Moonves proceeded to tie the knot with the delectable TV personality, Julie Chen.
JULIE CHEN'S MARRIAGE TO LES MOONVES
The veteran TV host began dating Les Moonves while she was working at CBS as a newscaster on the "Early Show." At the time, Moonves was still married to his ex-wife Nancy Wiesenfeld, but the estranged couple lived in separate cities. Wiesenfeld filed for divorce in April 2003, and while speaking about their split, she said:
"I was uncomfortable coming to New York. I felt that everybody knew about what was going on [between Moonves and Chen]. And everybody did know. Except me."
Chen and Moonves later got married in Acapulco, Mexico, on December 23, 2004. At the time, the "Celebrity Big Brother" host was 34, while her husband, Les Moonves, was 55.
In 2009, the couple welcomed their son, Charlie. The 50-year-old mother-of-one is also the stepmom to Moonves' children -- Sara, Adam, and Michael -- from his previous marriage.
Les Moonves's wife, Julie Chen, has claimed in past interviews that she never wanted to have kids or get married, but since the birth of her son, the proud mother has warmed up to motherhood. While expressing her thoughts on being a parent, Chen beamed:
"Motherhood has been amazing. My husband always says becoming a parent is the only thing in this world that is not overrated. That is so true."
During a 2018 interview with US Weekly, Chen opened up about her motherhood experience and how her son has been shunning his Asian roots.
Julie Chen's son is not a baby anymore, and the talk show host revealed her son is not showing any interest in his mother's native tongue. However, the beautiful TV host believes her son will still embrace his roots at some point.
Julie Chen and her husband have been married for 15 years, and the couple still seems very much in love. Chen admits that they have a perfect understanding of each other and rarely fight, but when they do have conflicts, she has the perfect reaction. In a 2016 interview on "Larry King Now," she said:
"I won't even be in the room for you to ask what's the matter. I will ice you out."
For most of their married life, Chen and Moonves remained the media's power couple, until things came spiraling in 2018 when several women accused Moonves of sexual misconduct.
LES MOONVES SEXUAL ASSAULT SCANDAL
In September 2018, Julie Chen's marriage was rocked by sexual assault allegations leveled against her husband by several women who had worked with the media executive in recent years.
Following the multiple allegations against her husband and his subsequent resignation from his job as chairman and CEO of CBS, Julie Chen quickly came out in support of her husband.
Chen first stepped down from her role as a co-host on CBS' "The Talk." Later she shared a statement on her Twitter account, where she declared her support for her embattled husband, describing him as "kind," "decent," and a "moral human being."
The TV personality also showed her support for her husband by taking up her husband's name for the first time since they got married. During a live broadcast of "Big Brother" in 2018, Chen signed off saying:
"I'm Julie Chen Moonves. Goodnight."
Despite new damning revelations from the investigations of lawyers hired by the network, Chen has remained resolute in her support for her husband, drawing massive backlash from social media.
While Julie Chen may have stepped down from her role as a co-host on "The Talk," CBS was quick to announce that she would continue to host the popular reality TV series "Big Brother."
Chen Moonves returned to host the second season of "Celebrity Big Brother" and season 21 of the hit reality TV series, which premiered on June 26 & 27, 2019.
Julie Chen Moonves has been the host of the show since its inception in 2000, and over the years, she has featured in several TV shows, including "Iron Chef America," "The Millers," "NCIS: Los Angeles," "Supergirl," and many more.
Les Moonves' sexual assault scandal may have slightly affected Julie Chen Moonves' TV career due to the unfavorable backlash from fans. Still, sources close to the family claim the family is closer than ever amidst the ongoing case.
Please fill in your e-mail so we can share with you our top stories!