Muhammad Ali Was Married to 4 Different Women — Details about His Wives
Muhammad Ali fathered nine children and was married four times. Here are a few details on the boxing legend's wives and the mothers to his children.
Muhammad Ali left behind the legacy of being one of the most celebrated boxers of all time. He was known for his brash and bold personality in and out of the boxing ring.
When it came to his personal life, Muhammad was also known for the bond he shared with his children in his role as a family man.
Before his death in June 2016, he had fathered nine children and had been married four times. Muhammad's first marriage to Sonji Roi was in 1964.
According to Hollywood Life, she was a cocktail waitress, and the couple tied the knot only a month after they met. Their marriage lasted two years. They had no children together.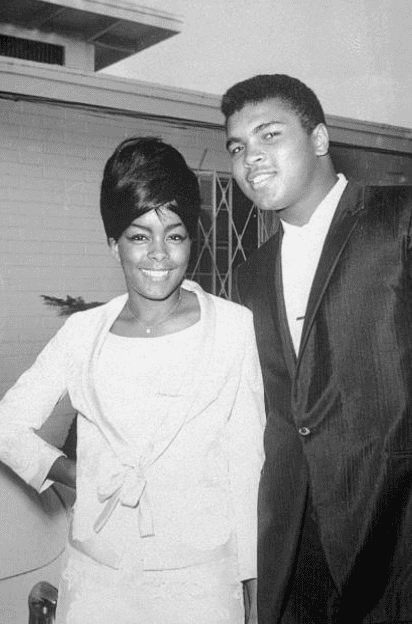 In 1967, Muhammad married Belinda Boyd, who converted to Islam and changed her name to Khalilah. Together they had four children; Muhammad Ali Jr, Maryum, and twins named Rasheda and Jamillah.
Khalilah tied the knot at 17-years-old. Shortly after Muhammad's death, she spoke to Inside Edition about some of her favorite moments with her ex-husband and said that she enjoyed traveling the world with him. 
By 1975, Muhammad began an affair with Veronica Porsche, which ended his marriage to Khalilah. The couple welcomed their first daughter, Hana in 1976. The following year they got married and welcomed another daughter, Laila.
It is reported, Muhammad and Veronica meet in 1974 when she was one of the poster girls for his "Rumble in the Jungle" fight versus George Foreman in Kinshasa, Zaire. Muhammad and Veronica split in 1986.
That same year, he married Yolanda Williams. She had known him since 1963 when she was 6-years-old, and he was 21-years-old.  At the time he was a rising figure would play with the neighboured kids. Recalling the moment, she knew she was in love, Yolanda explained:
"When I was 17. But I think I've always loved him. I knew, at the end, I was going to be the one married to him. It was like a road map."
Muhammad and Yolanda adopted a son named Assad Amin. The couple was married in 1986 until his death. 
According to The Guardian, the depleted state of the finances Ali left behind put Yolanda the center of friction with the Ali family. Yolanda told USA Today that it made sense because it was a result of him not being business-orientated enough to keep a closer eye on his finances.