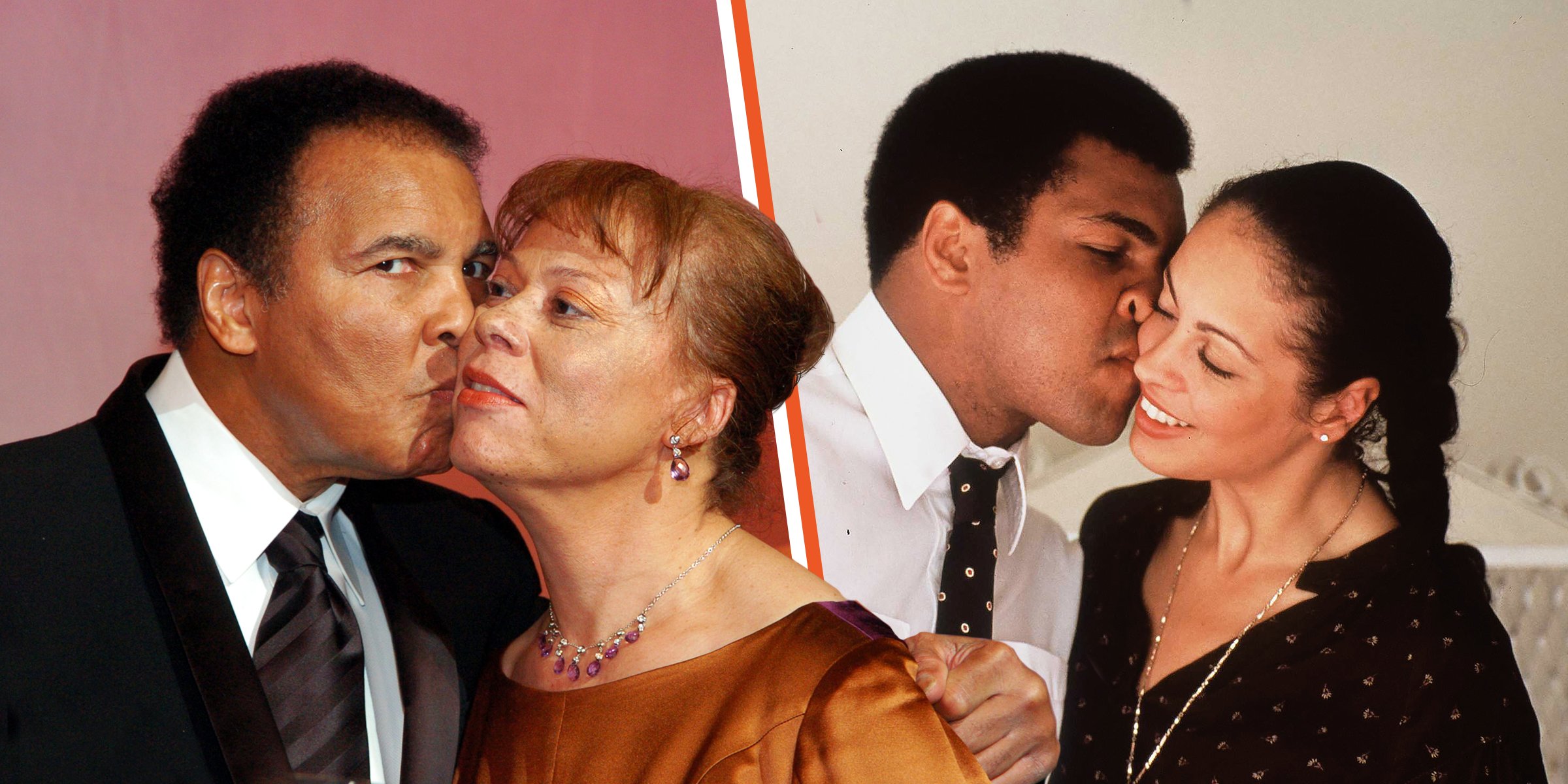 Muhammad Ali and Lonnie Ali | Muhammad Ali and Veronica Ali | Source: Getty Images
Muhammad Ali's Spouses & the Famous Boxer's Dark Side – More about the Relationship with His 4 Wives
Muhammad Ali, one of the most famous boxers of all time, fathered nine children. He left behind a great legacy and was known for his bold personality inside and outside the ring.
In addition to his nine children, the boxer was married four times. The former heavyweight champion found that the separation from one of his wives was one of the most painful experiences that he went through during his lifetime.
His four wives learned that Muhammad Ali had a dark side that others weren't privy to. His infidelity was only one of the things his wives endured while married to the legendary boxer.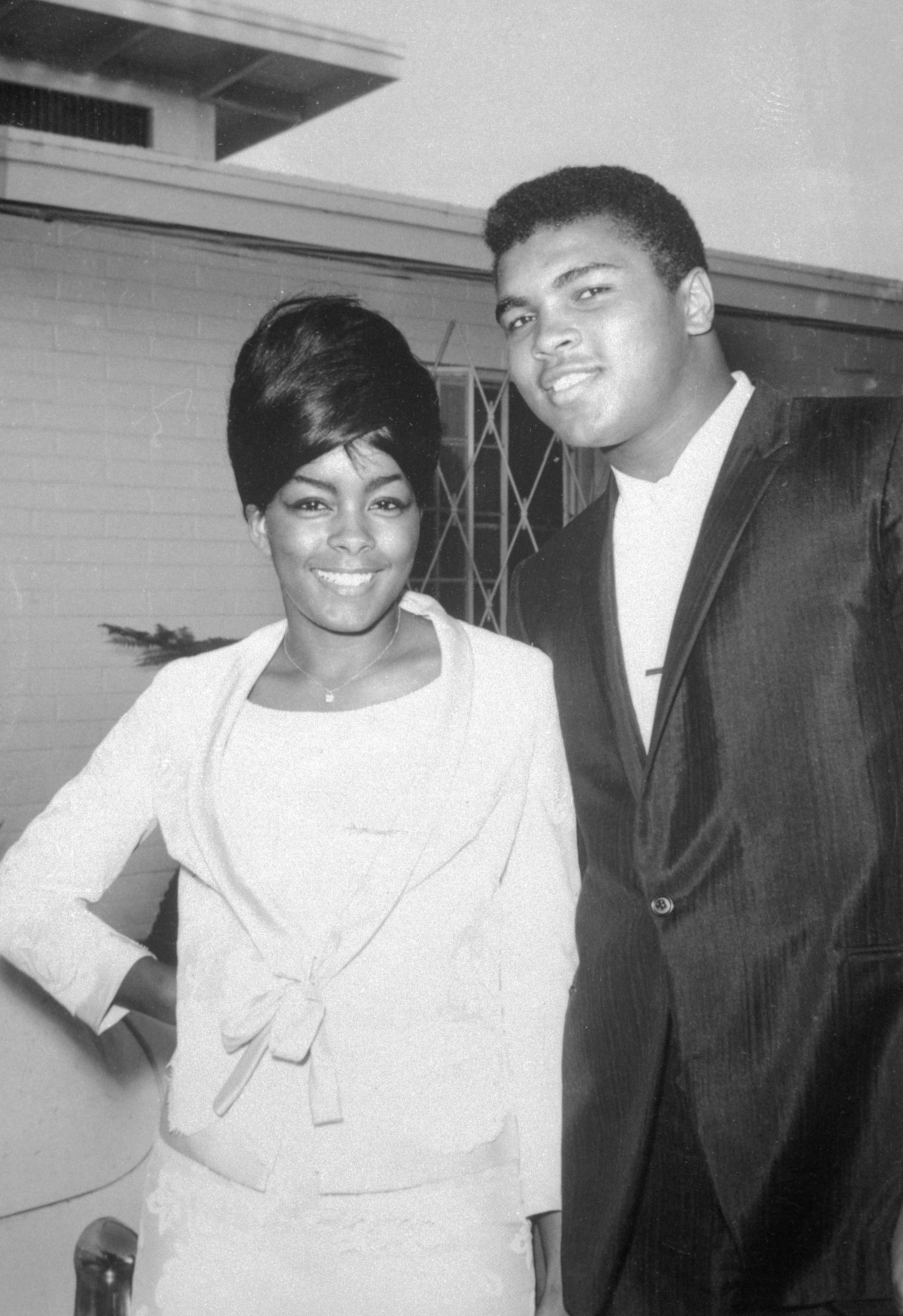 Muhammad Ali and wife Sonji Roi. | Source: Getty Images
Muhammad Ali Married Sonji Roi a Month after They Met
Ali met the then 23-year-old Sonji Roi in 1964. Roi was reportedly a model for Tan magazine and a cocktail waitress. It was a fairytale meeting and was love at first sight. According to Grunge, Roi said:
"I met him, and he asked me to marry him that night."
The cocktail waitress agreed, and the couple said their vows on August 14, 1964 – only a month later. Despite their romantic first meeting, their marriage only lasted two years. The former married couple reportedly often squabbled over religious issues.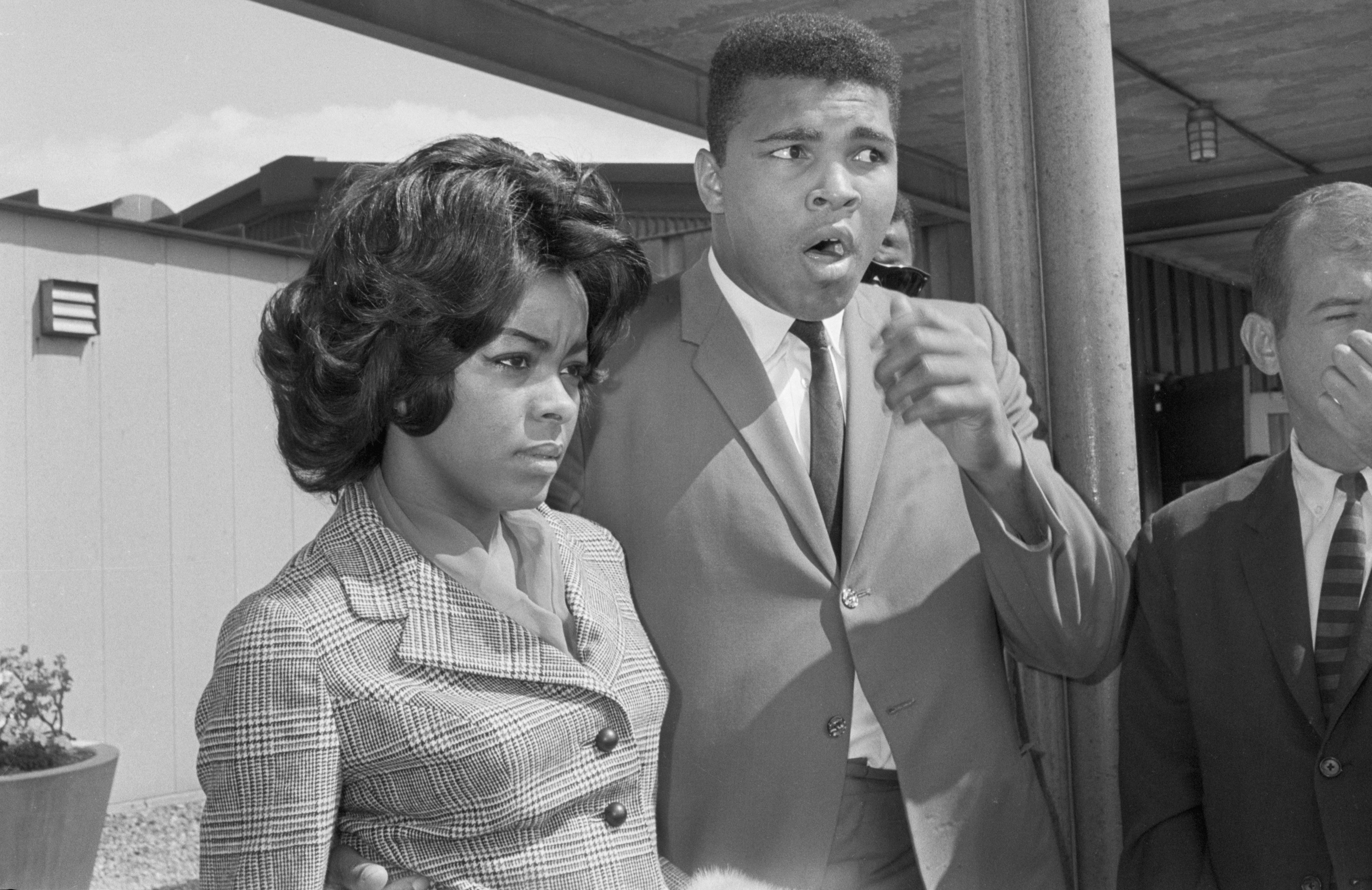 Muhammad Ali and wife Sonji Roi arrive at La Guardia Airport from Boston in 1964. | Source: Getty Images
Roi filed for divorce after Ali reportedly forced her to convert to Islam after his conversion. According to Meawww, Roi wasn't ready nor comfortable with adhering to certain restrictions that the religion placed on women.
Khalilah was just 17 years old when she tied the knot with the former heavyweight champion.
Rahman Ali, Muhammad's brother, stated that the split from his first wife was one of the most difficult experiences that the boxer endured during his life. The pair had no children, and their divorce was finalized in January 1966.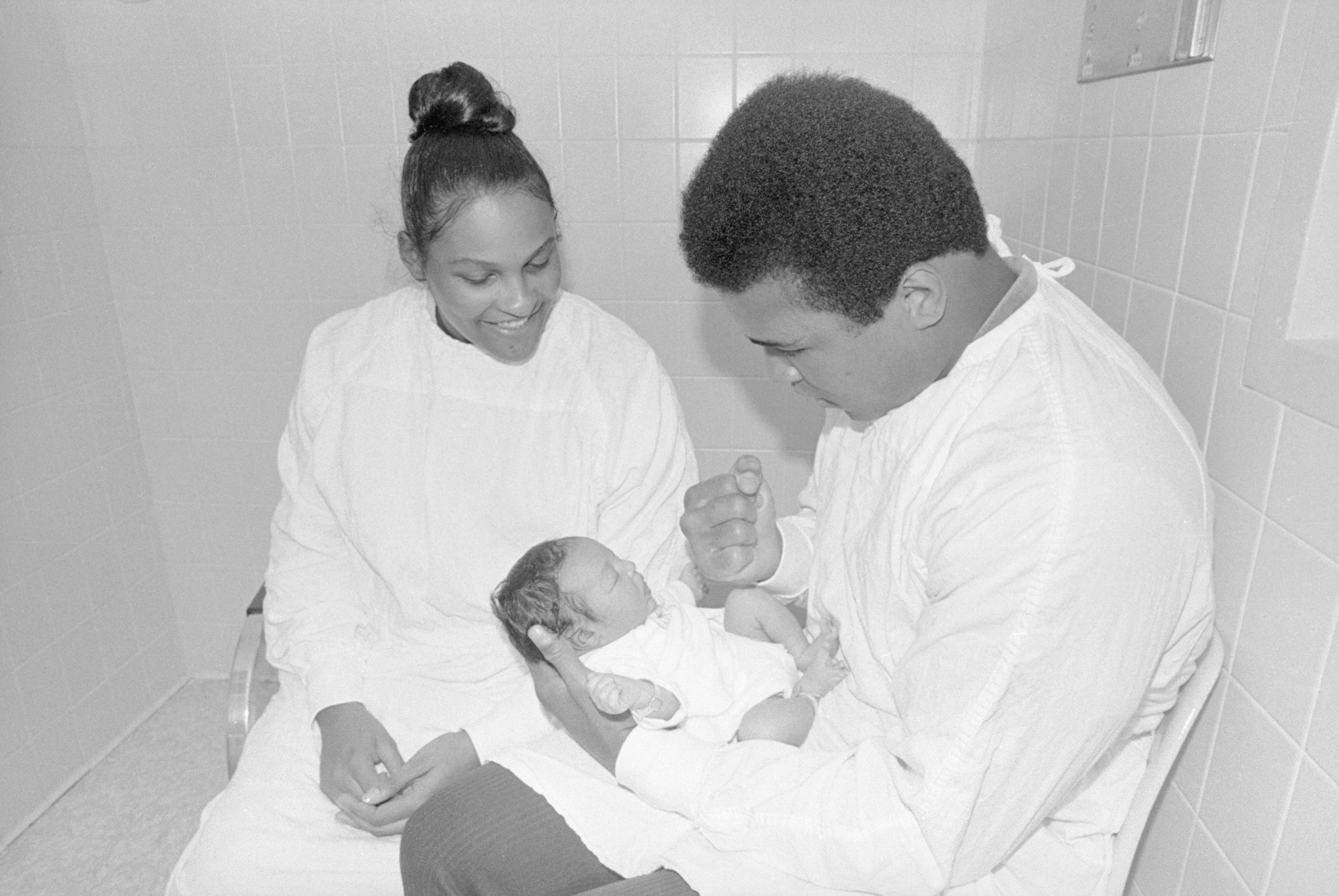 Muhammad Ali and Belinda Boyd with their firstborn son, Muhammad Eban Ali. | Source: Getty Images
Belinda Boyd Suffered from Her Husband's Constant Cheating
In 1967, Muhammad married Belinda Boyd, who – unlike his previous wife – converted to Islam and changed her name to Khalilah Ali. Together they had four children; Muhammad Ali Jr., Maryum, and twins Rasheda and Jamillah.
Khalilah was just 17 years old when she tied the knot with the former heavyweight champion. Although Khalilah embraced Islam, they had their fair share of marital problems – most of which were due to Muhammad's persistent infidelity.
In a biography by Jonathan Eig, "Ali: A Life," Muhammad's second wife revealed that she would arrange hotel rooms for her husband and his many mistresses. She reportedly called the boxer a "sex addict" owing to his string of one-night stands.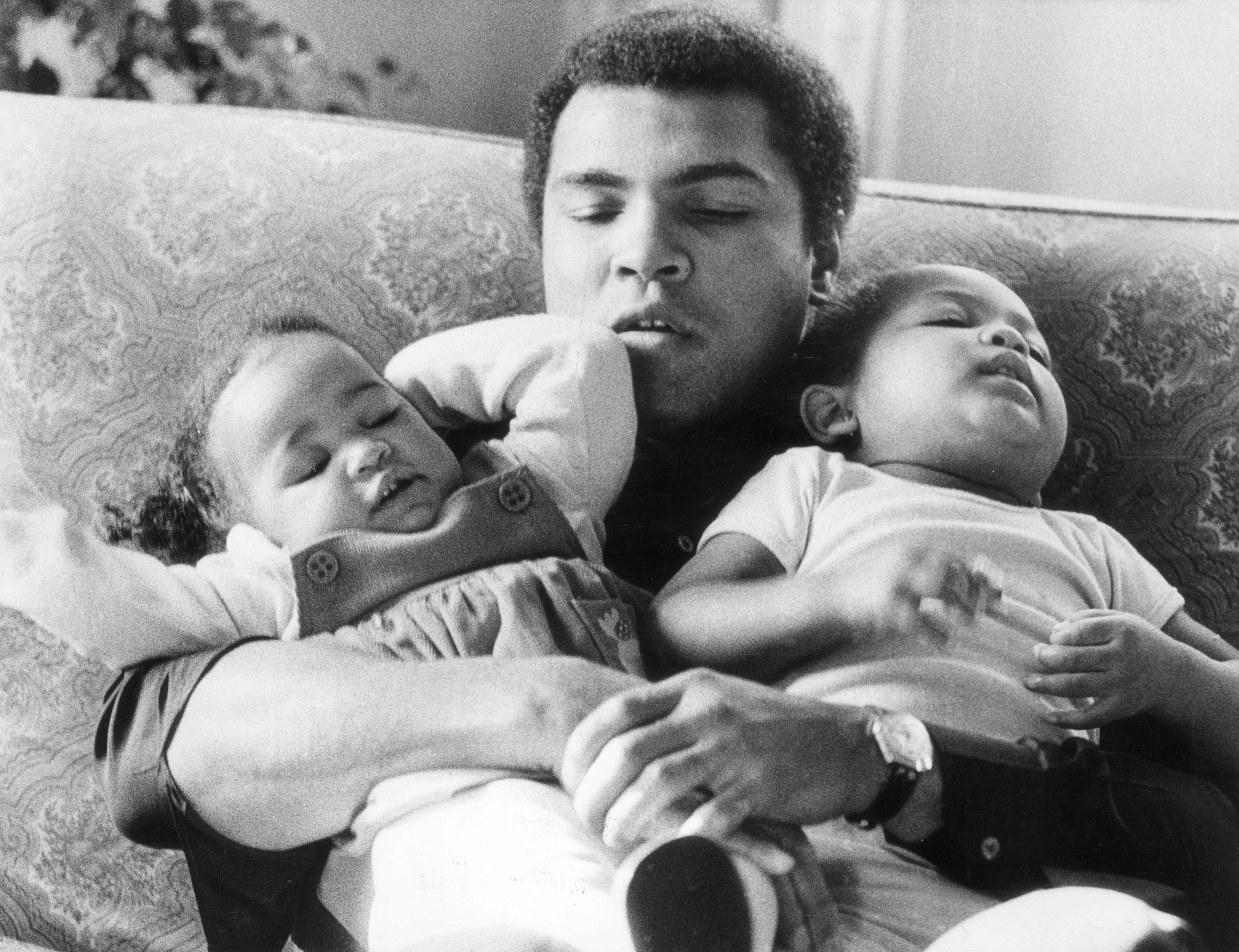 Muhammad Ali with his daughters Laila and Hanna at Grosvenor House on December 19, 1978. | Source: Getty Images
Although Muhammad's constant cheating became the core of their problems, Khalilah conceded they had a beautiful life together. Before his continuous affairs proved they were too much for Khalilah to endure, she was reported to have said:
"It was easy to forgive him because he was the best part of my life."
Khalilah and Muhammad were still married when he daringly had one of his mistresses – who later became his third wife – accompany him during a reception with the Philippines president. Khalilah decided that she had had enough and filed for divorce in 1977.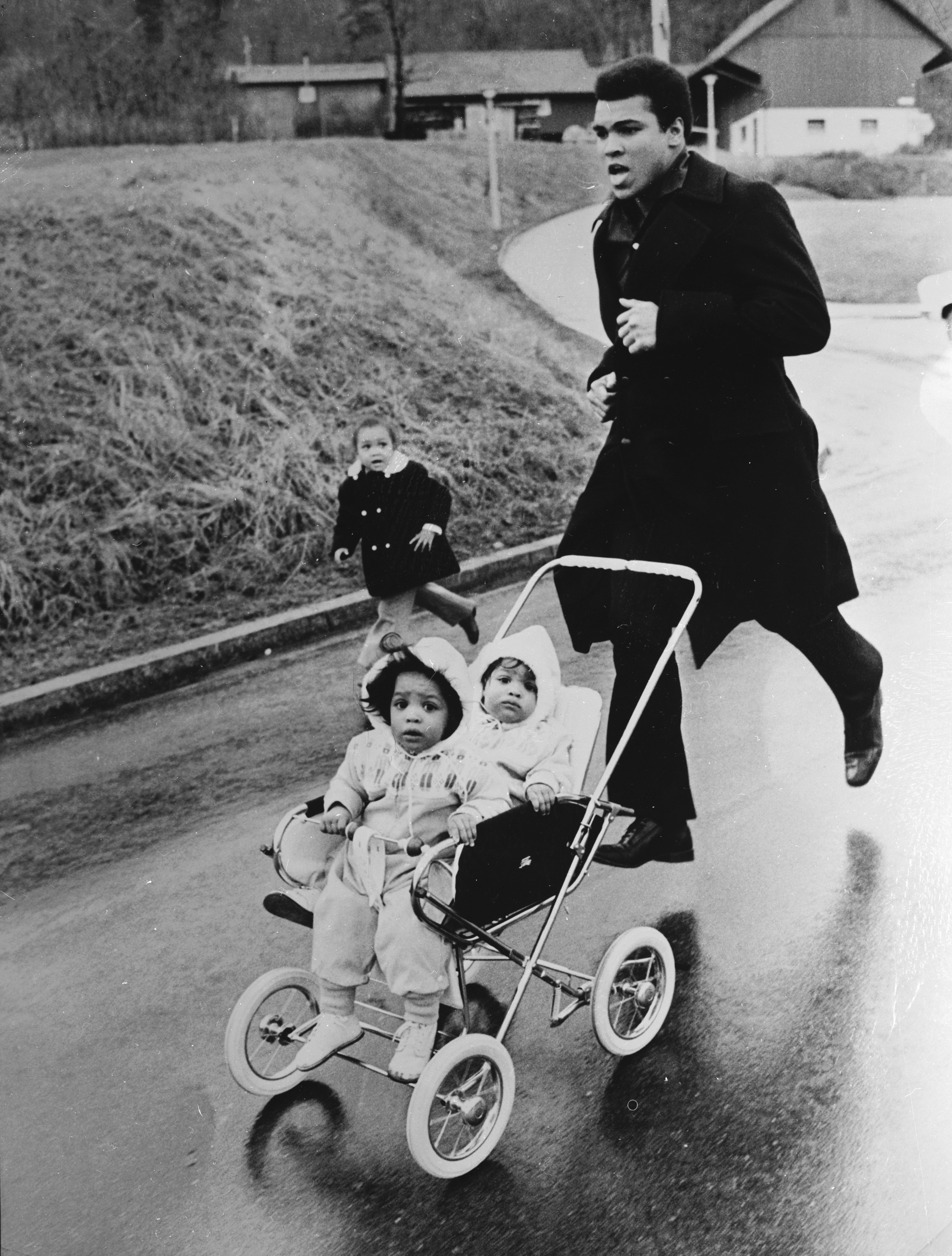 Muhammad Ali trains in Zurich with his twin daughters Jamillah and Rasheda on December 22, 1971. | Source: Getty Images
An Unrecognized Marriage to Wanda Bolton
However, while Muhammad was still married to Khalilah, he had several affairs outside his marriage. One of these affairs was with a woman named Wanda Bolton. When the affair began, Bolton was only 16 years old at the time.
Muhammad's affair with Veronica Porché eventually ended his marriage to Khalilah.
Bolton changed her name to Aaisha Ali after marrying Muhammad in an Islamic ceremony. While the state did not recognize their marriage, the pair welcomed Khaliah – their daughter – in 1974.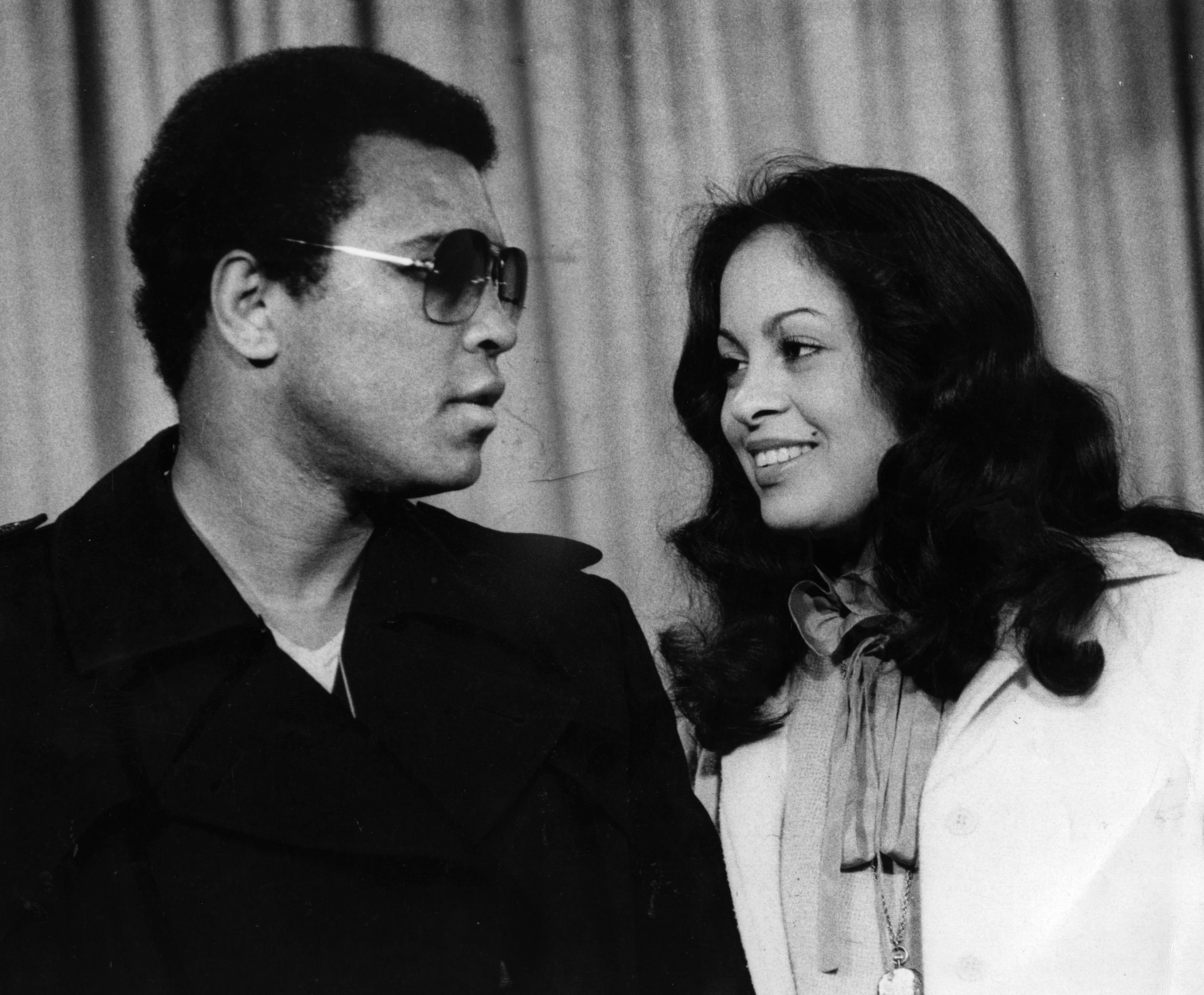 Muhammad Ali and his wife Veronica Porché at Heathrow Airport circa 1978. | Source: Getty Images
Veronica Porché Was Muhammad's Mistress before She Became His Wife
Muhammad's affair with Veronica Porché eventually ended his marriage to Khalilah. Muhammad and Porché reportedly met in 1974 and welcomed their first daughter, Hana, in 1976. According to People, his infidelity had not slowed down as Porché said:
"It was too much temptation for him, with women who threw themselves at him. It didn't mean anything."
The following year they got hitched and had another daughter, Laila. Like his previous wife, Porché couldn't handle any more of Muhammad's extramarital relationships. After nine years together, the two parted ways in 1986.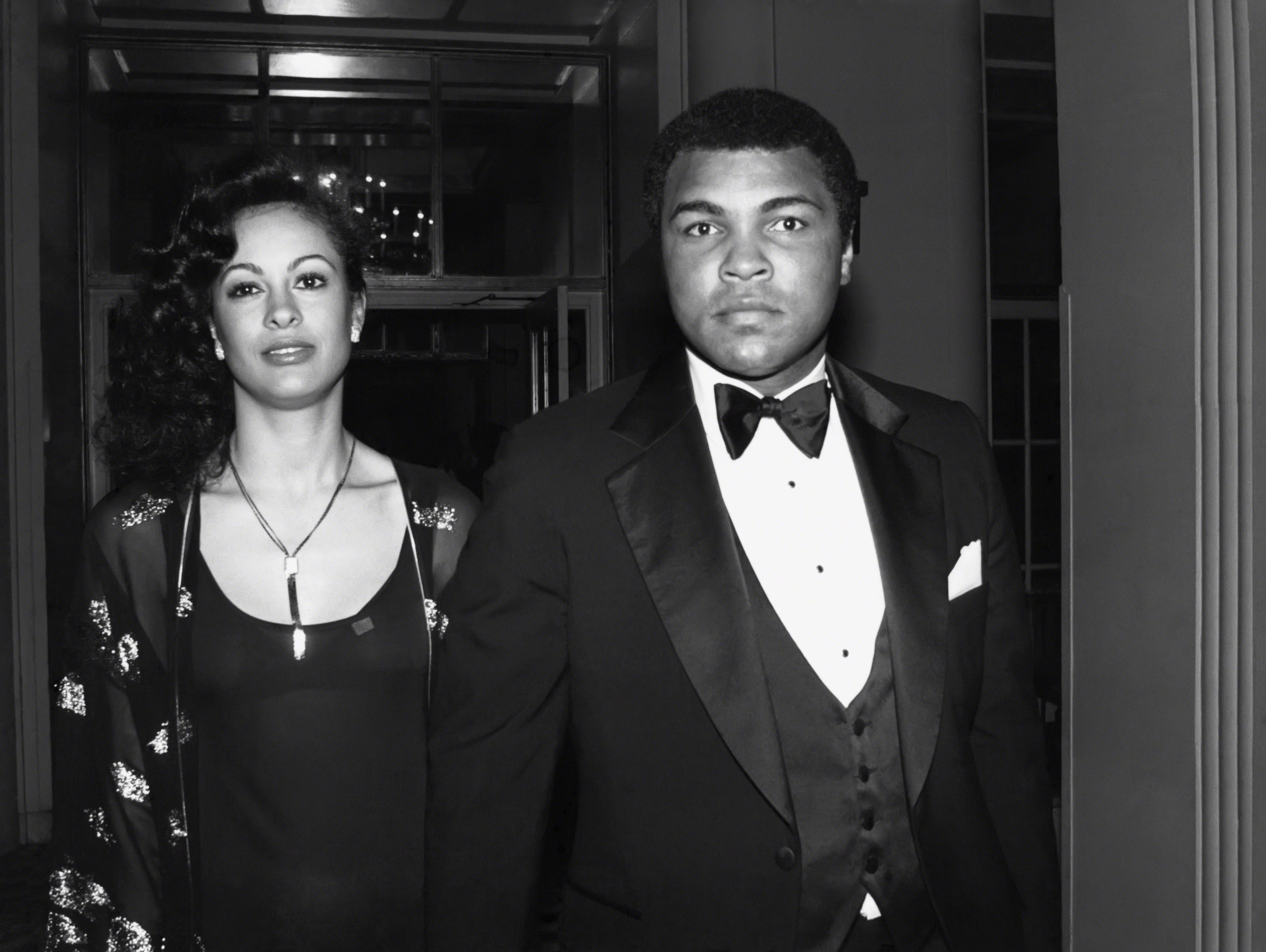 Muhammad Ali and wife Veronica Porché circa 1981 in New York City. | Source: Getty Images
Yolanda Williams Was with Muhammad for the Rest of His Life
In the same year of his divorce from Porché, he married Yolanda Williams. She had known him since she was a 6-year-old old, and he was 21. In an interview with USA Today, Williams was asked when she realized she loved him. She responded:
"When I was 17. But I think I've always loved him. I knew, at the end, I was going to be the one married to him. It was like a road map."
In 1986, the couple adopted 5-year-old Asaad Amin and remained together until Muhammad's death. He contracted a respiratory infection which had him hospitalized after suffering from Parkinson's disease for 30 years. Muhammad passed away on June 3, 2016.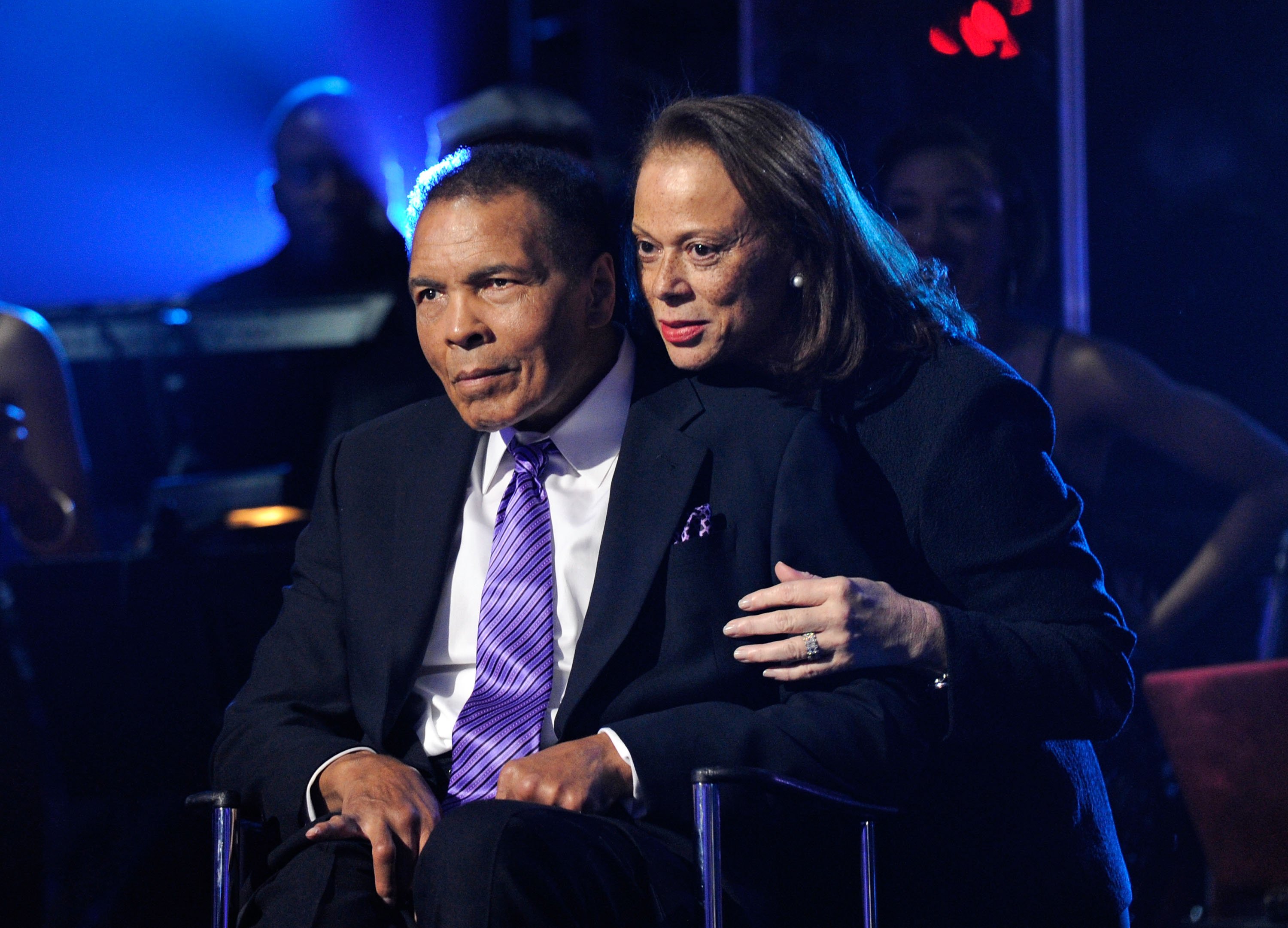 Muhammad Ali and wife Lonnie Ali celebrating Ali's 70th birthday at the MGM Grand Garden Arena on February 18, 2012 in Las Vegas, Nevada. | Source: Getty Images
Williams, as well as Muhammad's nine children, were reportedly by his side when he died. The Hollywood Reporter stated that Muhammad's life story is being made into a show – a Broadway musical. Williams has partnered with and supported the creation of the show.
Yolanda Williams reportedly said she is proud to be part of such a project and cannot wait to see how Muhammad's life unfolds on Broadway. The musical "Ali" will go beyond his life in the ring and touch on his philanthropy and civil rights activism.
Please fill in your e-mail so we can share with you our top stories!