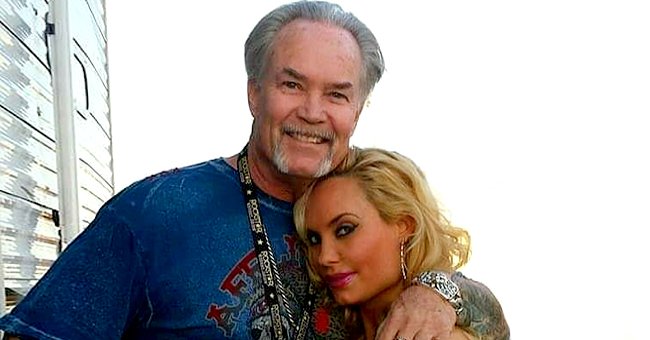 Instagram/coco
Ice-T's Wife Coco Austin Reveals Why Her Father Was Hospitalized Amid the COVID-19 Pandemic
Ice-T's wife, Coco Austin, revealed that her dad Steve Austin is currently hospitalized after contracting the novel coronavirus and is struggling to breathe.
No one wants to see a member of their family fall sick. It can be disheartening to know that there is little or nothing one can do to alleviate their pain and suffering.
Ice-T's wife Coco Austin took to Instagram to share how disheartened she was about her father, Steve Austin, being hospitalized with the novel coronavirus.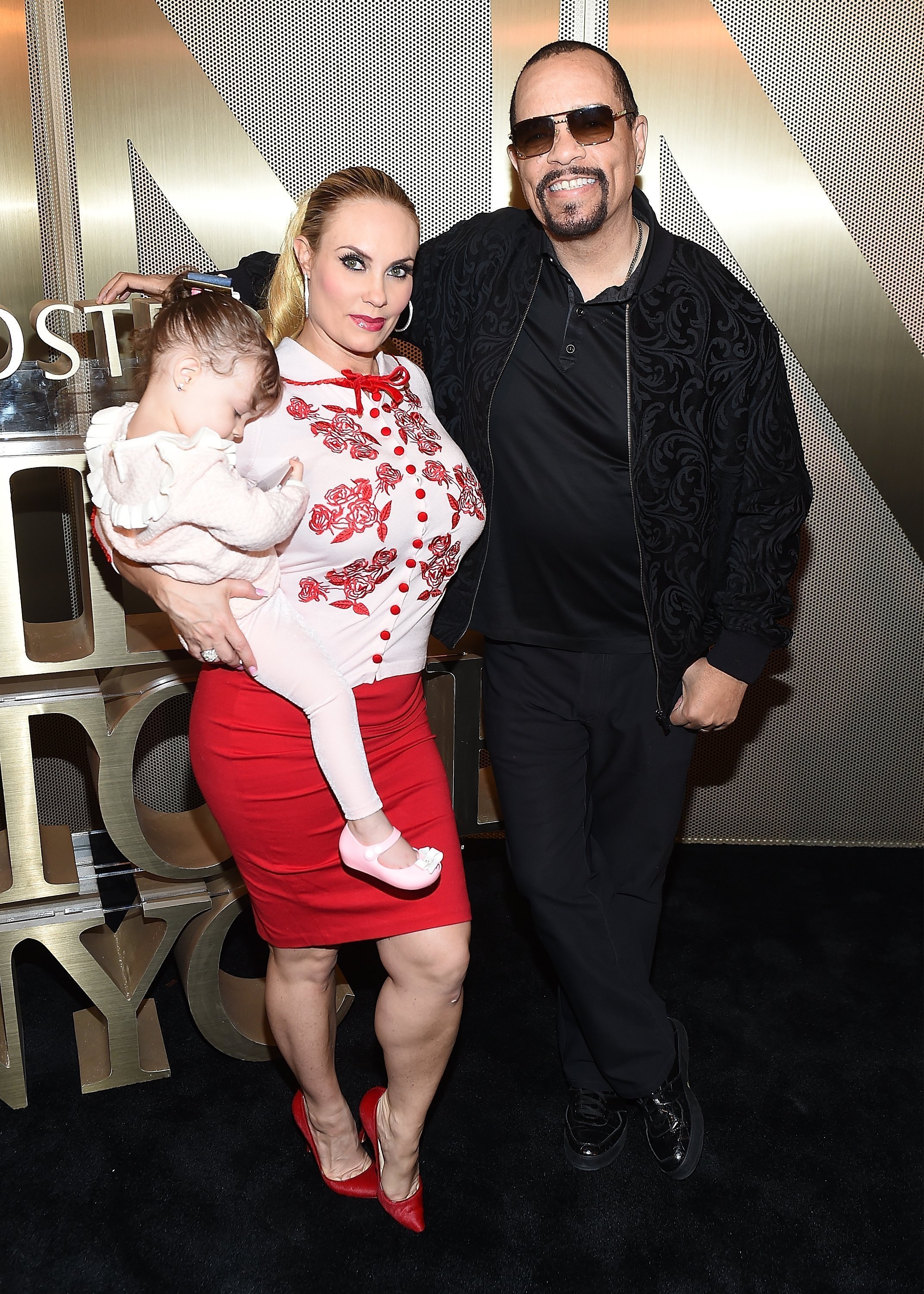 Coco Austin, Chanel, and Ice-T at the Nordstrom Men's NYC Store Opening on April 10, 2018. | Photo: Getty Images
She shared a picture of herself and her dad in an embrace and another picture of her dad with all his kids in a bid to show that Steve is indeed a strong and tough man.
Captioning the image, Coco revealed that her dad whose tattoos were on display in the image was a tough man who never gets sick and hardly takes Tylenol for pain. She said:
"My, tough as an ox dad, the one that never goes to the doctor… is in the ICU requiring oxygen for #covid19."
Coco added that Steve was having difficulty breathing and is feeling like he is being stabbed with pins all over his body. She then addressed people who felt the virus was not real by stating that they need to have a rethink.
They have a strange and dynamic relationship that seems to work best for them.
Coco further added that two of her aunties had been infected with the novel coronavirus, and while she cannot be with them at the moment, she is sending her love and prayers to both her aunts and her father.
Similarly, Coco's husband Ice-T shared a picture of his father-in-law, Steve wearing an oxygen mask, and the discomfort and pain can be seen on his face.
In Arizona, Steve Austin is among the latest cases of fresh outbreaks in the city, and per his daughter, he is being treated at the Arrow Head Hospital in Arizona.
Fans and lovers of Coco and Ice-T took to their respective comments section to send their prayers and love for Steve, with many hoping that he makes a speedy recovery.
Since the outbreak of the virus, Coco and her husband Ice-T have taken to their social media platforms to warn their followers and fans about the dangers of not using face masks.
Coco and Ice-T have been married for 18 years, and while they continuously serve couple goals, they have a strange and dynamic relationship that seems to work best for them.
Please fill in your e-mail so we can share with you our top stories!