New Look at Stephen Curry's Three Beautiful Blessings Riley, Ryan, and Canon (Photos)
Stephen Curry showed off his adorable kids in a recent Instagram post, and the three siblings looked like they were having plenty of fun.
Steph Curry constantly shows off his three beautiful children, Riley, Ryan, and Canon, on social media. In a recent Instagram post, he shared adorable snaps of the trio, who were captured making funny faces.
While Riley donned a white t-shirt and a hat, Ryan opted for a white top, which she paired with blue colored sweatpants. The youngest sibling, Canon, however, opted for an all-black outfit, which he topped off with a baseball hat.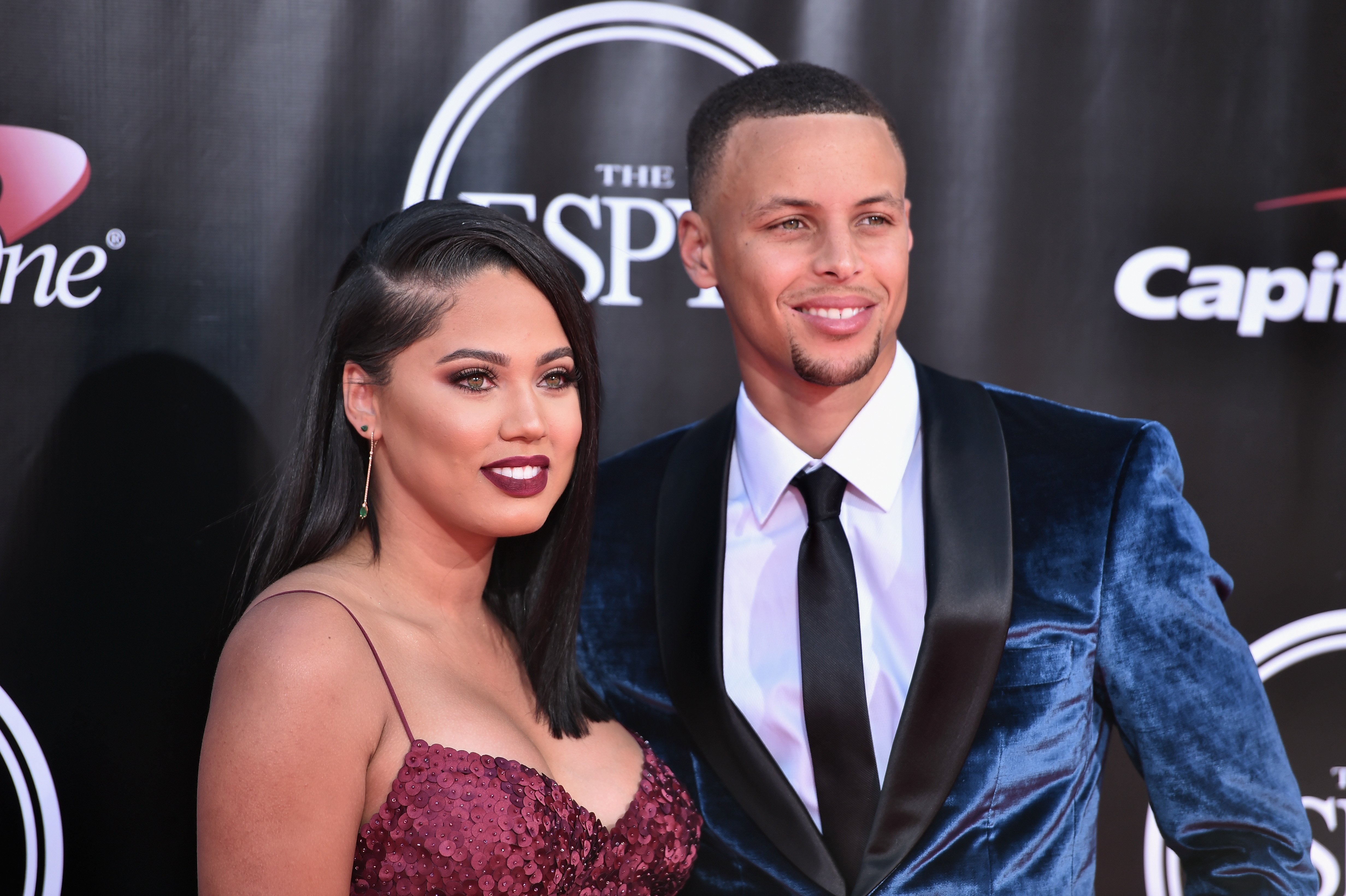 Captioning the post, Curry wrote, "Count your blessings and Don't forget to smile…" The sweet post seemed to thrill fans including Stephen's wife, Ayesha, who excitedly commented:
"Our sweet babies. JULY, here we come! ?"
Several other fans and followers also left their reactions with one user writing, "The best personalities!!? while another gushed, "They have grown up so much already ☹️☹️❤️❤️❤️"
Amid the COVID-19 pandemic, Stephen and his wife have been in quarantine with their kids, and there's no doubt that the doting parents enjoy spending time with the trio.
Ayesha has been able to navigate through her struggles and is currently a successful television personality and entrepreneur.
In April, Ayesha shared a photo of herself, making the most of her time as she was captured In a sweet bonding moment with their youngest child, Canon.
The picture featured little Canon in a relaxed position, while Ayesha gave him an at-home deep conditioning experience, which she revealed he requested. In her caption, she wrote:
"Canon's deep conditioning session ??Sat still like a champ for me."
The heartwarming mother-son moment came only days after Ayesha announced her magazine's name with a video that featured her alongside Stephen and their children.
In her caption, Ayesha explained that she named the magazine "Sweet July" because of the significance of July in their family.
According to her, she and Stephen had tied the knot in July, and interestingly, all of their children were also born in the month.
In addition to spending time with their kids, Ayesha and Curry have also been involved in activities directed at providing relief materials following the outbreak of the COVID-19 pandemic.
As part of their quota, the couple donated one million meals to school children in the Oakland Unified School District.
Born in 1989, Ayesha moved from Canada to North Carolina, where she pursued an acting career following her high school graduation. While her mother is of Jamaican and Chinese ancestry, Ayesha's father has a Polish and African American descent.
With her roots linked to four different backgrounds, Ayesha struggled to fit into the average American society. Last year, she reportedly opened up about her experience as a biracial kid living in America.
Despite her personal identity struggles, Ayesha has been able to navigate through and is currently a successful television personality and entrepreneur.