'Sonic the Hedgehog' Star Tika Sumpter Debuts New Hairstyle Featuring Neatly Braided Hair in Stunning Snaps
'Sonic the Hedgehog' star, Tika Sumpter looked stunning in a series of photos while sporting box braids as the actress debuted her new style.
On June 20, Tika Sumpter celebrated her 40th birthday with a never before throwback photo from her childhood. "Little Tika: It's all going to work out. Keep smiling. Be kind. Stay focused," she wrote.
In the photo she was styled with her hair in braids and wore a plaid hat, Sumpter revealed that her outfit was inspired by Janet Jackson as the actress added laughing face emojis at the end of her confession.
When it comes to her career, Sumpter is a triple threat, she started as a model, and she can sing. Her acting skills have landed her roles in "The Game," "Mixed-ish," "Ride Along," and "Sonic the Hedgehog."
Among the hairstyles she has adopted for her various roles, she has worn her hair in a conventional bun, Bantu knots, cornrows, and weaves of multiple textures. In a recent photo, she showed off her braids.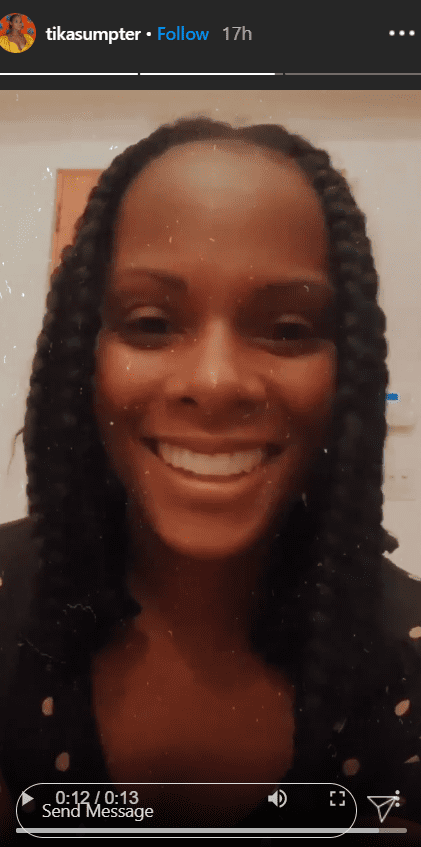 The box braids hairstyles that Sumpter has favoured since was a child, is something she was pictured sporting in April.
In a rare selfie take by her daughter, Ella-Loren, the proud mother was spotted in the corner of the picture with her gorgeous braids, Although Ella's face was not in full view, she also appeared to have her hair braided in pig tales.
Sumpter and her fiancé Nick James met on the set of "The Haves and the Have Nots." The couple kept the details of their relationship private, even after she announced her pregnancy, until later revealing the father of her child.
It is reported, Sumpter has chosen to pursue a relatively private life because of the backlash she knows comes with making her personal details public.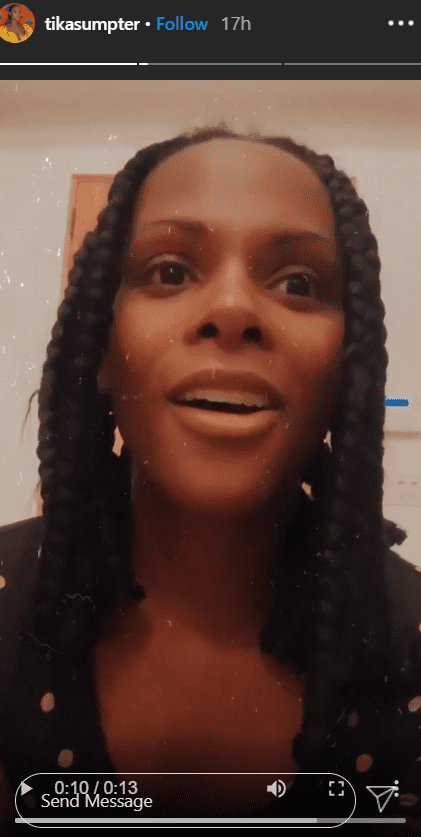 In 2014 she spoke to Essence about how difficult it was being a woman of color in the film industry. Sumpter admitted that she looked up to moguls like Oprah Winfrey and Tyler Perry, she
explained:
"I watch Tyler. I watch Oprah. All the people on her team are dream builders, and they believe in other people's dreams."
Sumpter and James have faced some backlash online for their interracial relationship. However, she has taken all the comments in stride and responded with witty comebacks.
In 2017, they honored another famous interracial television couple on Halloween when then dressed as Zack Morris and Lisa Turtle from "Saved by the Bell."