Josh Holloway Is 50 and Has Two Beautiful Kids — inside the 'Lost' Star's Personal Life
TV star Josh Holloway turns the heads of many female fans with his seductive smile and good looks. Despite female fans' attention, the model and actor is a loving husband and dedicated father to his children. 
Hollywood fame has its perks, but sometimes it can be quite corrupting. For many celebrities balancing family life with their careers can be an uphill task, especially when you have the wickedly good looks of "Lost" star Josh Holloway.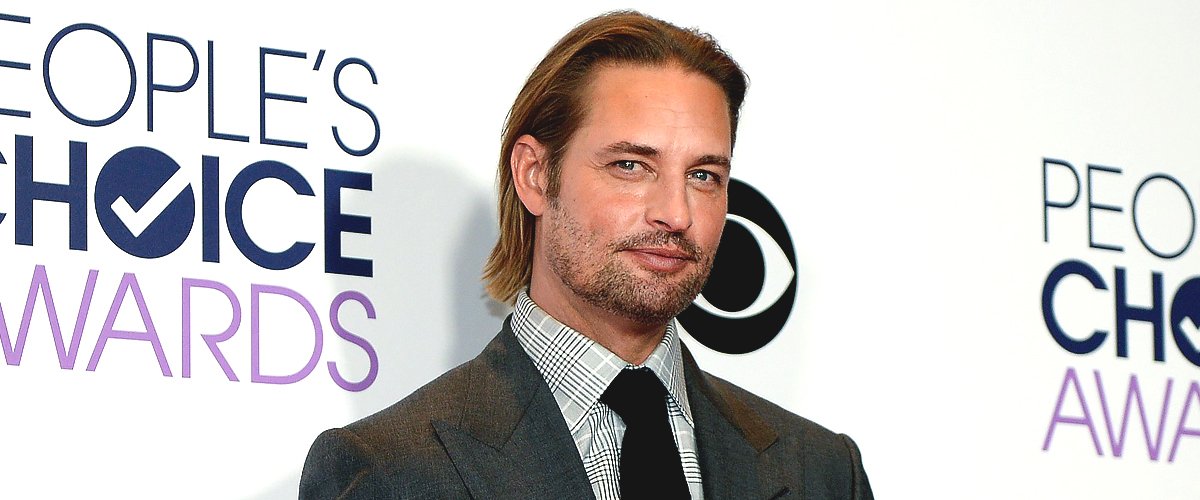 Josh Holloway started out as a runway model before making the switch to acting, and his good looks made him an instant hit with the ladies. However, the actor has remained scandal-free throughout his career. 
Soon after he landed his first significant acting role on "Lost," Holloway met his wife Yessica Kumala, and it was love at first sight. 
JOSH HOLLOWAY AND YESSICA KUMALA'S INTERESTING LOVE STORY
During a 2017 interview on Harry Connick, Jr., the talented actor revealed how he was immediately dazzled by his future wife, Yessica Kumala, when they met at a Los Angeles bar in 1999. Holloway revealed how she walked up to him and asked for his number. He said:
"She looked me up and down and said, 'Give me your number before you leave.'"
The duo exchanged text messages for sometime before they began dating sometime in 1999. They dated for about five years before Holloway proposed after completing the production of the "Lost" pilot in Hawaii.
Josh Holloway and Yessica Kumala exchanged marital vows in October 2004 at an intimate wedding ceremony. The cute couple welcomed their first child, daughter Java in April 2009. In 2014 the former model and his wife, Kumala, became parents a second time when they welcomed their baby boy Hunter Lee.
Josh Holloway's wife Yessica Kumala was born in Indonesia in 1978 to Chinese parents. She later moved to the United States and worked at a nightclub in Los Angeles before meeting Holloway in 1999. Much of her life is shrouded in mystery because she prefers to stay away from the spotlight. 
Despite being married for nearly 16 years and knowing each other for more than two decades, the couple remains deeply in love and committed to each other. In 2017, while speaking on his marriage, Holloway explained:
"You need someone that you don't always have to be romantic with. My wife and I have been together for 18 years, so sometimes we're like, 'Let's just be friends right now.'"
JOSH HOLLOWAY'S FATHERHOOD EXPERIENCE 
The iconic actor has built an impressive profile in the movie industry over the last few years. Still, Josh Holloway's family comes first, and they mean the world to him. The TV star is a dedicated family man and regularly dotes on his children on his social media platforms. 
Holloway loves spending time with his family, and even at night, he tries to keep the family close by having everyone sleep in the same room. During a 2017 interview, he said:
"At home, we all sleep in the same room, so I wake up thinking about how beautiful my children are, lying there sleeping."
Most of the actor's fans are very familiar with Josh Holloway's kids through his social media accounts. In December, the hunky actor took to his Instagram page to share a sweet video of himself and his children playing the piano in a great Christmas post.
Back in April, Holloway took to his Facebook page to celebrate his daughter Java on her 11th birthday. While sharing a picture of the beautiful princess blowing out some candles on her cake, the proud father penned a sweet message for his daughter in the caption.
JOSH HOLLOWAY'S CAREER
Josh Holloway started his career as a model and worked for several brands, including Calvin Klein, Dolce & Gabbana, and Donna Karan. 
Holloway eventually starred in several television and film productions, including "Doctor Benny," "Moving August," "Sabretooth," amongst several others. He got his breakthrough when he was cast as James "Sawyer" Ford in the popular TV series "Lost."
Holloway delivered a riveting performance through the series six seasons, earning himself critical acclaim. In 2010, while speaking about the ABC hit series, which is famed for keeping its cast in the dark about future episodes, he said:
"It's been quite a journey, and I really have enjoyed the evolution of this character and the complexity that they allowed me to hopefully honor."
Josh Holloway borrowed from what he learned in his six seasons on "Lost" to level up on "Colony," where he played the role of Will Bowman. Holloway was not only cast on the show, but he also produced it.
The "Colony" alum's most recent TV appearance is on Paramount Network's "Yellowstone," where he plays the role of Roarke Morris, and stars alongside Kevin Costner.
Holloway joined the series in its third season and recently admitted that he had silently wished for a part in the show since it premiered in 2018. He said:
"When I got the call, I was so excited that I was finally going to get to be a cowboy, because, in 18 years of acting, no one has cast me as the cowboy, for God's sake."
Josh Holloway's "Yellowstone" journey has only just begun, but fans are already loving every bit of quality that he has brought into the role and will be hoping that he stays on the show for many more seasons.