Meet August Alsina – Interesting Facts about the Singer Claiming to Have Had an Affair with Jada Pinkett-Smith
Meet August Alsina, the R&B singer making headlines after detailing shocking claims in an interview that he had an affair with Jada Pinkett-Smith. 
R&B star, August Alsina, is at the center of headlines after confessing to having had an alleged affair with Jada Pinkett-Smith. 
While promoting his recently released album "The Product III: stateofEMERGEncy," he told Angela Yee from the "Breakfast Club" that her husband, Will Smith, had given him his blessing to pursue the relationship.
August is native of New Orleans. He is known for the 2013 hit song "I Luv This [expletive]." It is reported, the song is his biggest hit to date and earned him a BET Award in 2014 for the "Best New Artist."
A year later, Jaden Smith introduced Jada to August at a festival, where they sparked a friendship. In 2018, he appeared as a guest on her talk show "Red Table Talk" alongside Will's sister Ashley Marie, as they opened up about their addictions.
During the episode, August admitted to being addicted to alcohol, weed, and pills. He revealed a harrowing incident during which he collapsed on stage and ended up in a coma for days. The singer said during his recovery; he became addicted to Percocet.
While dealing with addiction and his health, August is also helping raise his three nieces.
August recalled having an endless supply of pills. He praised Jada for recognizing his addiction and intervening. "I was like, wow, if someone else can love you that much that it hurts them, why doesn't it bother you that you are hurting yourself," he said.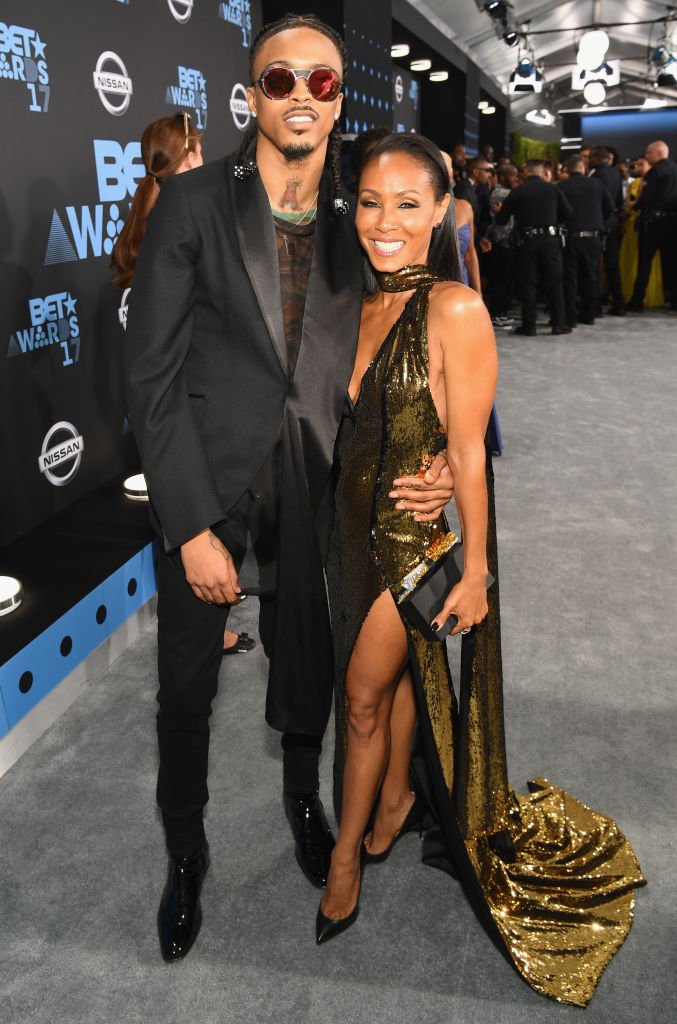 August's health has deteriorated over the years, which forced him to take a step back from his career. While promoting a YouTube documentary about his life, he revealed that he suffered from a genetic liver condition that was diagnosed in 2014.
The singer explained that the disease made it difficult for his liver to clean out toxins, which has caused the toxins to spread to his brain and sometimes caused memory loss. 
In the documentary, he admitted to feeling like his ailing health would appear as a weakness people if he were open about it. His fears forced to keep most of the details to himself.
While dealing with addiction and his health, August is also helping raise his three nieces. Their father was killed years before his sister died from cancer. "They call me Damy- it's dad and mommy mixed together," he shared about his niece.
August has spent years shooting down rumors about his relationship with Jada, even after releasing the song "Nunya" in 2019. The music video sparked a massive reaction after he alluded to a romantic tale about him and the actress.
Jada has responded to his interview and announced that she would appear on the "Red Table Talk," to do what she called "some healing." Will has denied the allegations in a statement from his representatives.