Matt Bomer and Husband Simon Halls Share 3 Kids — a Glimpse into Their Family Life
Talented actor Matt Bomer has been married to Hollywood publicist Simon Halls for more than a decade. The pair initially kept their marriage private, but in recent years, they have been flaunting their beautiful family of five.
Matt Bomer came into the limelight when he was cast as con-artist Neal Caffrey in the popular crime series "White Collar," which premiered on August 23, 2009, on USA Network.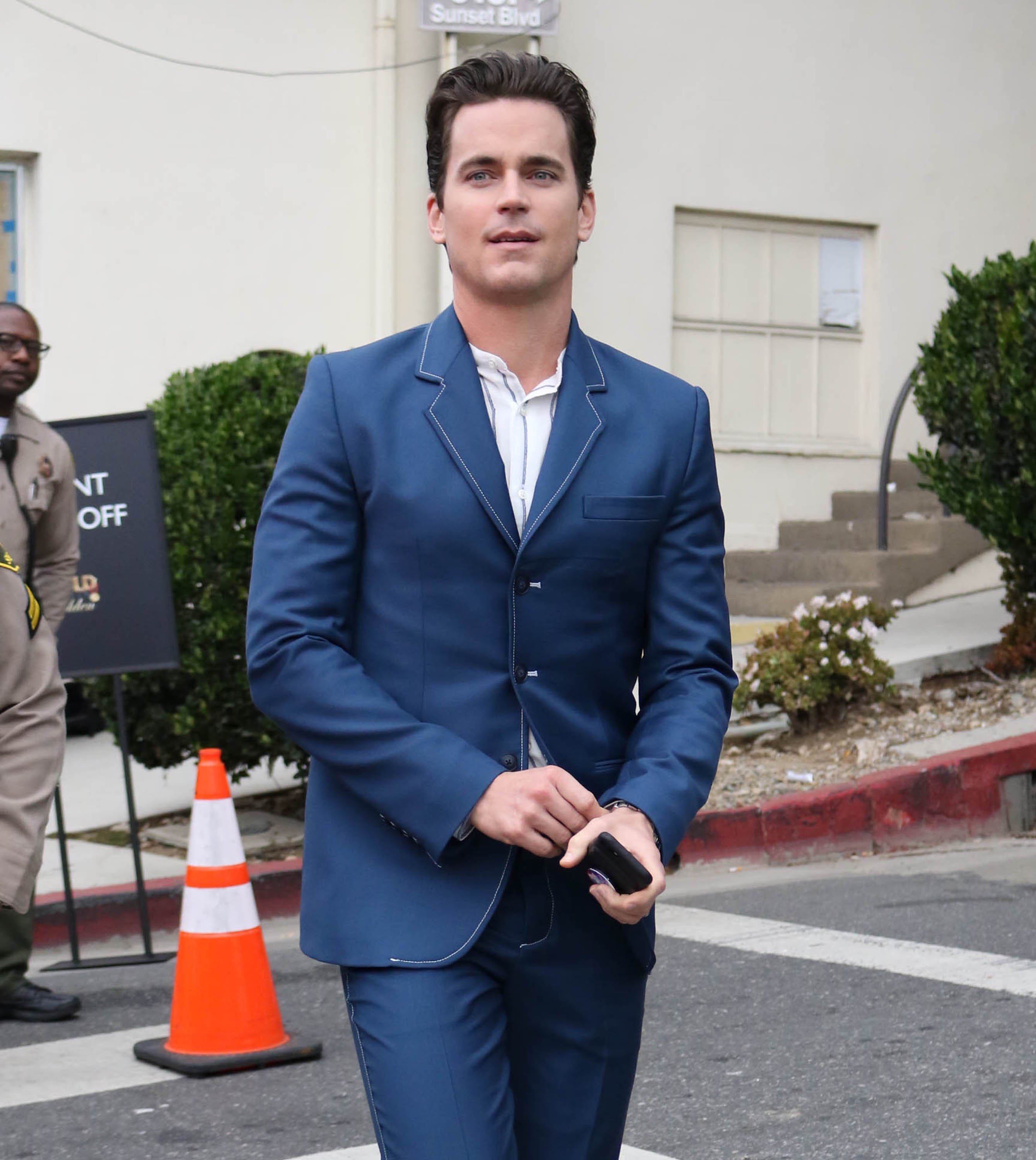 Following his critically acclaimed performance in the series, Bomer went on to star in several blockbusters, but there is more to the iconic actor than just making movies. 
Bomer's performance in the movie earned him a Golden Globe Award for Best Supporting Actor.
Despite the roaring success he has achieved in his career, the TV star is most passionate about his family, which is made up of his husband of many years, Simon Halls and their three kids. 
MEET MATT BOMER'S HUSBAND SIMON HALLS
Simon Halls is an influential Hollywood publicist and businessman who has enjoyed much success in the industry but prefers to pull strings from behind the scenes.
While many people may not be familiar with his face, he was recognized for his influence in the entertainment industry when he was featured on Out Magazine's 2012 power list.
Halls is a graduate of the University of Southern California and began his PR career with Warner Bros. After his brief stint at Warner Bros, he moved to Russia for two years, where he worked as the PR manager for the first-ever McDonald's in the European nation. 
Once Halls returned to the United States, he quickly established himself as a top publicist, managing campaigns for top acts like Jude Law, Sarah Jessica Parker, Neil Patrick Harris, and many others.
Matt Bomer's husband Simon Halls started Slate PR with his partners in 2010. The company has grown into one of the most prominent PR organizations in the industry and has several big names in its clientele. 
MATT BOMER'S MARRIAGE WITH SIMON HALLS 
In February 2012, Matt Bomer shocked the movie world when he openly identified as gay while accepting the Steve Chase Humanitarian Award. While making the big reveal during his acceptance speech, he said:
"I'd really especially like to thank my beautiful family: Simon, Kit, Walker, Henry. Thank you for teaching me what unconditional love is."
Nearly two years after opening up about his sexuality, the talented actor again surprised his fans when he announced that he had been married to Simon Halls since 2011. 
Bomer and Halls tied the knot in 2011 at a low-key ceremony attended by a few of their very close family and friends, who Boomer described as their "nearest and dearest."
The couple, who are known to be notoriously private about their personal lives, have three kids who were conceived via surrogacy: Kit Halls in 2005 and twin brothers Walker and Henry Halls born in 2009.
Bomer revealed that despite the possible professional fallout, he felt obligated to his family to make public his sexuality because he had become caught in two worlds. While he was a loving dad and husband at home, he had adopted another persona in public.
When asked how he has been able to stay happy in marriage, the father-of-three revealed lessons learned from his grandparents are what he has practiced. In his words:
"My grandparents were together from the time they were teenagers on, and I used to ask them, and they'd tell me, 'One day at a time.'"
MATT BOMER'S FATHERHOOD EXPERIENCE 
Matt Bomer's family takes precedence in everything he does, and the talented actor has openly admitted several times that his family is his greatest achievement.
The "Magic Mike" actor has been very vocal about his fatherhood experience, describing it as a "profound gift," and "daunting challenge." While the actor recognizes the inherent difficulty of parenthood, he loves every bit of it and is heavily involved in raising his children.
In 2016, during an appearance on "LIVEKellyandRyan," the talented actor showed how much of a dedicated father he is when he opened up about his children's preferences and the work that went into preparing their Halloween costumes.
Bomer recently revealed how it has been challenging to balance his career with family life. Over time, he has had to reject some job offers that would not have afforded him enough time to be with his family.
Matt Bomer's kids are now in their teenage years and beginning to define their sexuality. In 2019, Bomer shared how his eldest son came out as straight to him and his husband, Halls, during a conversation. Bomer explained that he would be there for any of his children, regardless of how they choose to identify sexually.
MATT BOMER'S CAREER
Matt Bomer has enjoyed a productive career and has been involved in various aspects of television and film production, including acting, directing, producing, and even singing. 
Bomer made his television debut when he was cast in the popular soap opera "All My Children." He featured in several TV and film productions before landing a recurring role on NBC's TV series "Chuck."
The turning point in Matt Bomer's career came in 2009 when he landed the lead role of con-artist Neal Caffrey in the USA Network hit series "White Collar." Neal Caffrey was an impressive character and embodied a unique sense of style which only the fashionable Matt Bomer could have pulled off. 
Matt Bomer's "White Collar" role opened the door to many more notable roles, including the films "Walking Out," "Magic Mike," "Anything," "In Time," "Papi Chulo," amongst several others. 
Bomer's most significant role was in the movie "The Normal Heart," which was an adaptation of renowned writer Larry Kramer's novel of the same name.
Bomer came across the novel when he was in high school, and he admitted that reading the book was significant in making him who he is today. He said:
"It wasn't until I read Larry's work that I had any kind of understanding as to what was really going on in the world around me. It just lit this fire in my belly."
Matt Bomer played the role of Felix Turner, a closeted writer for The New York Times. Bomer's performance in the movie earned him a Golden Globe Award for Best Supporting Actor.
The talented actor's impressive physique makes him fit easily into most roles. While Bomer is passionate about keeping fit, more than anything, he is a proud family man and is focused on building a lasting relationship with his husband, Simon Halls.