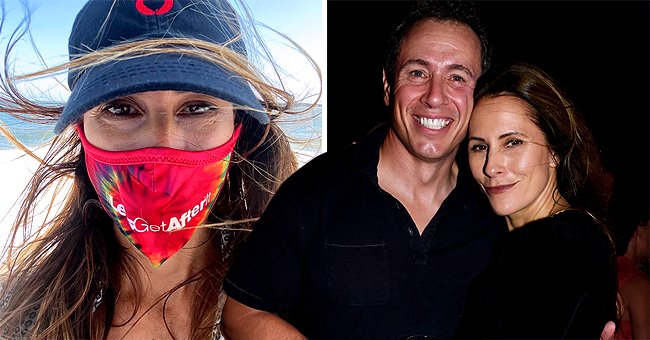 instagram.com/cristinacuomo | Getty Images
Chris Cuomo's Wife Cristina Urges the Public to Wear Masks Amid the COVID-19 Pandemic (Photo)
More people have gotten sick thanks to the novel coronavirus. With others having to return to work, it is still vital to keep safe at this time.
Cristina Cuomo, the wife of CNN news anchor Chris Cuomo, took to her Instagram page yesterday to help draw some awareness for the fight against the pandemic. In an instagram post, she encouraged people to wear masks and stay safe.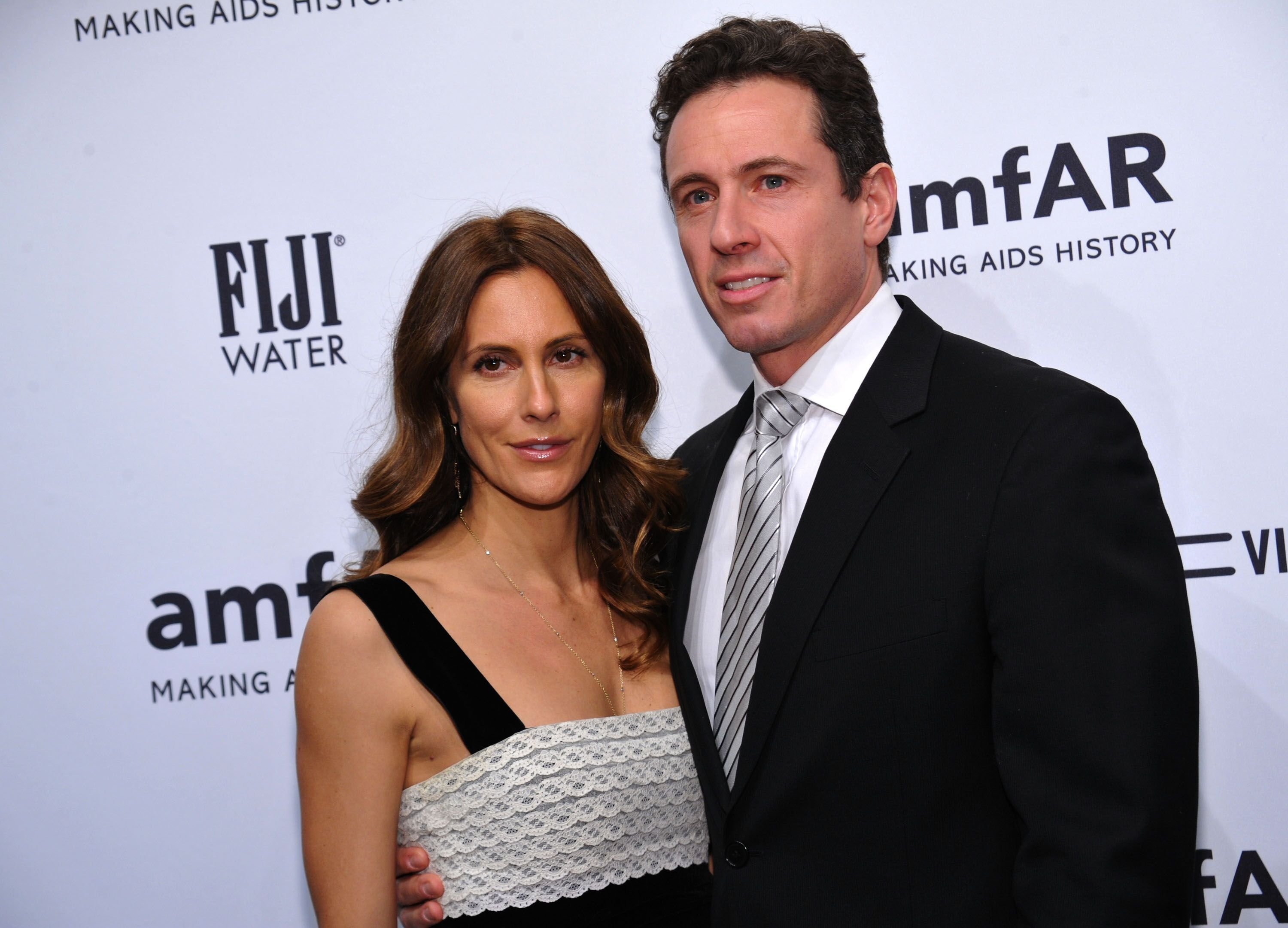 Cristina Cuomo and Chris Cuomo at the amfAR New York Gala to kick off Fall 2013 Fashion Week | Photo: Getty Images
Cristina's photo showed a close up of her face. However, viewers won't be able to see much because her face mask covers most of it. The picture showed that Cristina was at the beach at the time the image was taken.
She also allowed her brunette tresses to run free, while she wore a cap to protect herself from the sun's rays. However, no one appeared to be close to her. In her caption, Cristina highlighted the significance of face masks at this time. She said:
"#WearMask in public + help stop the spread of COVID-19. Thx @naomiwatts for the challenge! ? Pls help spread the word:"
The picture appears to have been an entry for some sort of awareness challenge. From Cristina's caption, it seems actress Naomi Watts nominated her.
She went on to tag several people who she would like to join in the challenge. Some of them include her husband, Chris, and Oscar-nominated actor Robert Downey Jr.
Chris was the first member of the Cuomo family to contract the virus.
The Cuomos have been one of the most prominent families amid the pandemic. Apart from sharing positivity to people, they've also dealt with the novel coronavirus on their own.
Chris was the first member of the Cuomo family to contract the virus. While he eventually recovered, Cristina soon caught it. So did their 14-year-old son, Mario.
However, they all appear to be okay now. In May, Cristina confirmed to everyone that Mario had recovered from the virus and was healthy again. Thus far, the only family members who have not caught the virus are Bella and Carolina.
This essentially meant that they were the ones who had to step up and cater to the other family members. Speaking on the experience, Bella said to reporters that she was snipper with everyone. However, she managed to do pretty well.
Cristina particularly praised Bella for her role in keeping everyone healthy. She especially highlighted Bella's handling of Chris, pointing out that the two seem to have a strong father-daughter bond.
For now, they appear to be spending most of their time at home. However, Chris continues to cover the news for CNN.
Please fill in your e-mail so we can share with you our top stories!