Gayle King Celebrates Independence Day with Family and Friends While Practicing Social Distancing (Photos)
Americans marked the country's 244th Independence Day on July 4 and television personality, Gayle King, was not left out, as she posted pictures and videos from a hangout with friends and family. 
"CBS This Morning" co-host, Gayle King took to her Instagram page to share pictures and a video from a hangout she had with her friends and family, including Oprah Winfrey.
The first picture in King's post showed her dressed in the colors of the American flag, wearing a red top and leggings designed in the country's colors. She also wore an American flag-themed facemask and held some magazines close to her chest.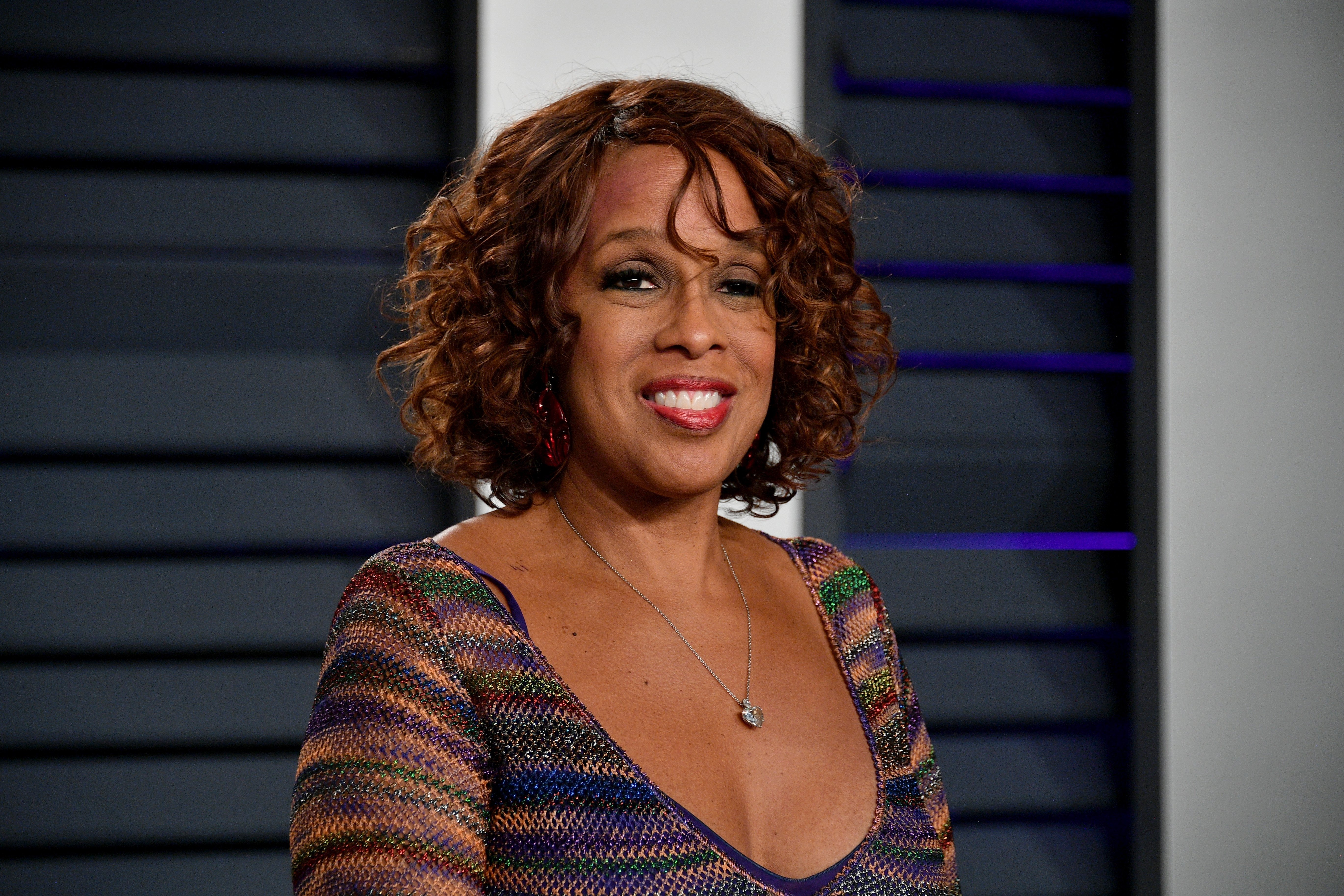 The second visual from King's post was a video that showed her friend Oprah Winfrey on the other side of the pool, with King asking the media mogul if she wanted her leggings. 
The two pictures that followed showed her with some of her other friends and family members at the celebration, while the last picture was a close snap of her leggings and her feet in slippers. The television personality captioned her post,
"Too much? Happy 4th, I offered to buy these for @Oprah swipe left for her response...so welcoming to @cbsthismorning crew we are so grateful!"
In the concluding part of her caption, King noted that she and the others in attendance practiced social distancing measures and only partook in outdoor activities.
King has been through so much in her lifetime, including a failed marriage with her ex-husband, William Bumpus with whom she shares two children, Kirby, and Will.
King returned to "CBS This Morning" following the controversy that saw many people, including rapper Snoop Dogg, call her out and criticize her publicly.
The couple separated after King discovered Bumpus was cheating on her, and in 2019, she revealed that she walked in on him having sex with a friend of hers. 
Being a mother of two kids, King cannot wait to become a grandmother. She revealed that she usually sends cute baby name suggestions to her daughter, Kirby, who got engaged to Virgil Miller last year, though the latter is not as enthusiastic as she is.
King found herself in controversy following the comments she made after the death of basketballer, Kobe Bryant earlier in the year when she asked WNBA icon, Lisa Leslie, about the 2003 rape allegations levied against the former LA Lakers star. 
King returned to "CBS This Morning" following the controversy that saw many people, including rapper Snoop Dogg, call her out and criticize her publicly but did not speak about the issue.
Winfrey and King have an unending friendship that spans decades, with the pair going through many of their life experiences together. 
One such experience was King's journey through motherhood. Winfrey not only gave her BFF a nanny to help her cope with being a mom but also paid the nanny's salaries. 
With the experience she has garnered over the years from her marriage and friendships, King has some relationship deal breakers and shared some of them while she was a co-host on "The Talk."
Gayle expects that the person she will be with to have natural teeth and not be a smoker. She further said that having tattoos was formerly a deal-breaker for her, but it has ceased to be the case because she evolved as a person, and tattoos have become mainstream.