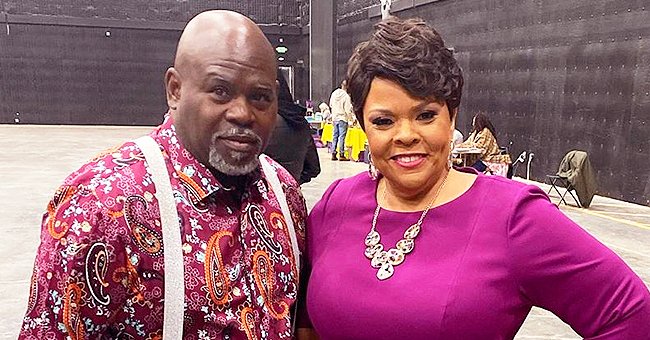 Instagram/davidandtamela
Watch David Mann Lift Wife Tamela up on the Table Multiple Times in an Entertaining New Video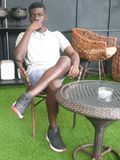 Over the last year, singer and actress Tamela Man has been on a well-documented weight loss journey. The gospel artist has lost 50 pounds. She recently shared a hilarious clip of her husband lifting her onto a table.
Award-winning gospel singer Tamela Mann has always been on the heavy side, but ever since she joined Weight Watchers (now WW) as an ambassador last year, she has successfully dropped 50 pounds.
Tamela has been self-isolating with her husband, comedic actor David Mann over the last three months. During that time, the couple has achieved excellent results as they embarked on their weight loss journey together.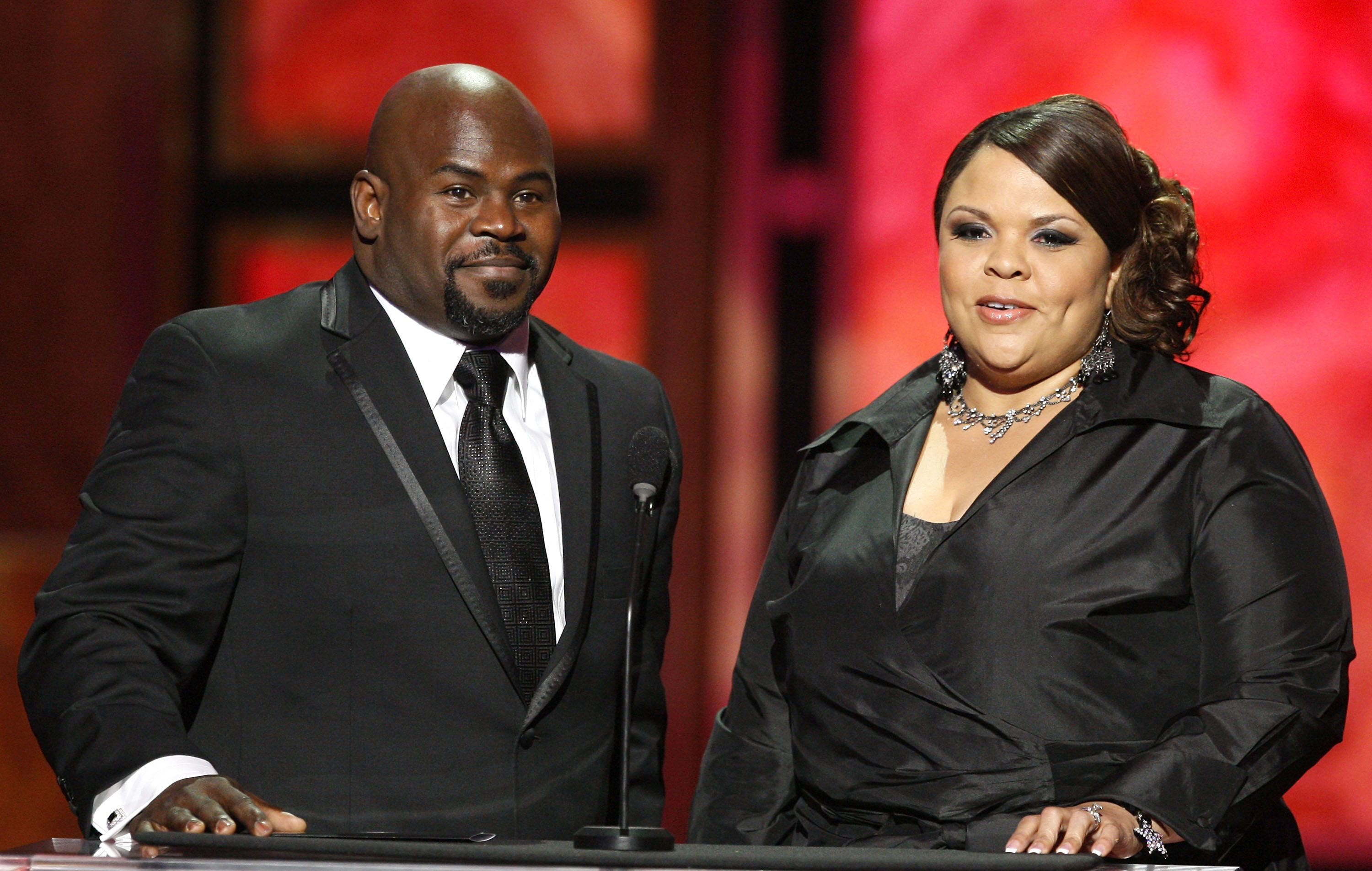 David Mann and Tamela Mann speak during the 40th NAACP Image Awards held at the Shrine Auditorium on February 12, 2009. | Photo: Getty Images
Over the weekend, a hilarious video was posted on the couple's shared Instagram page. In the video, Tamela could not hold back her laughter as David struggles to lift her onto the kitchen table.
Perhaps inspired by Tamela's weight loss, David continuously attempted to lift her up and eventually succeeded as the clip came to an end. The video was posted alongside the caption:
"This is what happens when you are locked in the house for too long. She enjoyed this waaaaaaay too much take a little time to just laugh today."
Back in January, the couple posted a stunning picture of Tamela on their shared Instagram page. In the photo, the reality TV star looked slimmer in her black jacket and floral-printed black top, which she paired with pink leggings and black ankle boots.
The couple has been married for over three decades, and they have grown inseparable over the years. Besides having joint social media accounts, the couple also does everything together, even starring in the same film productions.
Earlier this year, David, who was previously diagnosed with hypertension and prediabetes, joined WW as an ambassador.
But in April 2019, Tamela decided to embark on her weight loss journey without David when she joined WW. Instead, the singer was joined by her daughter Tiffany, 31, on her journey to healthier living.
Other celebrities who are signed on to WW as ambassadors include Oprah Winfrey and Kate Hudson, who have both achieved remarkable results.
While sharing her excitement on her new journey, Tamela said it was nice to have a family member who was like-minded about her weight-loss journey, and they both had set goals.
Tamela who is a Grammy award-winning gospel artist initially did not have her husband with her on the trip, but she claimed he had been very supportive of her.
Earlier this year, David, who was previously diagnosed with hypertension and prediabetes, also joined WW as an ambassador. The comedic actor claimed that watching his wife had been an inspiration to him.
Away from her exciting weight loss journey, the last decade has seen Tamela achieve great success career-wise. In 2017, the talented singer was the recipient of six awards at the Stellar Gospel Awards.
Tamela and her husband, David, remain one of the most adorable couples in the entertainment industry. They continue to show enviable chemistry, even as they embark on this feat together.
Please fill in your e-mail so we can share with you our top stories!