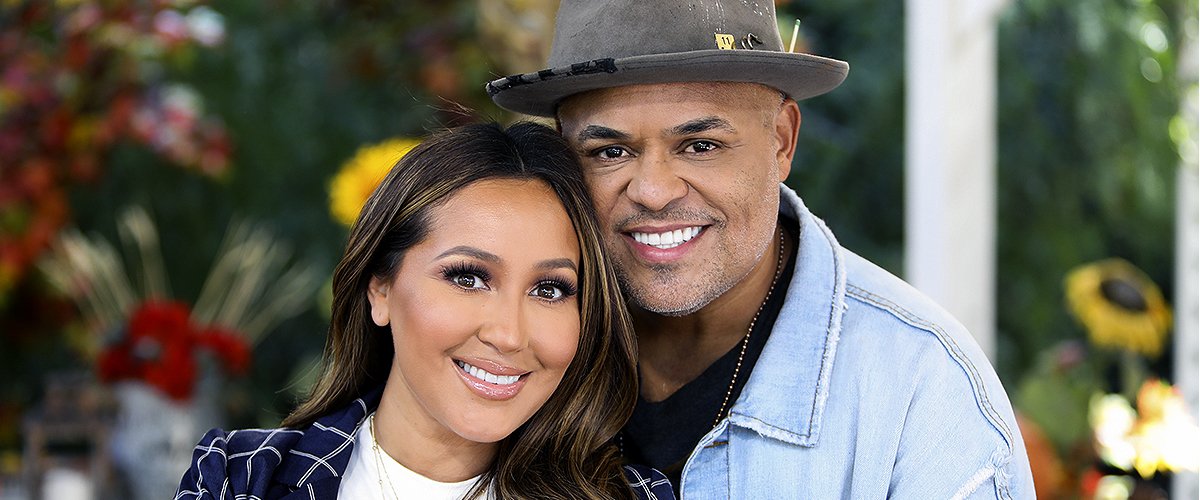 Getty Images
Mariah Houghton Is Adrienne Bailon's Stepdaughter — inside Their Loving Relationship

TV personality Adrienne Bailon has been married to her husband, gospel singer Israel Houghton for nearly four years. Still, she has already formed an unquestionable bond with her stepdaughter Mariah Houghton.
"The Real" co-host Adrienne Bailon raised a few eyebrows and drew the ire of many more after she got engaged to renowned gospel artist Israel Houghton barely six months after his divorce from ex-wife Meleasa Houghton.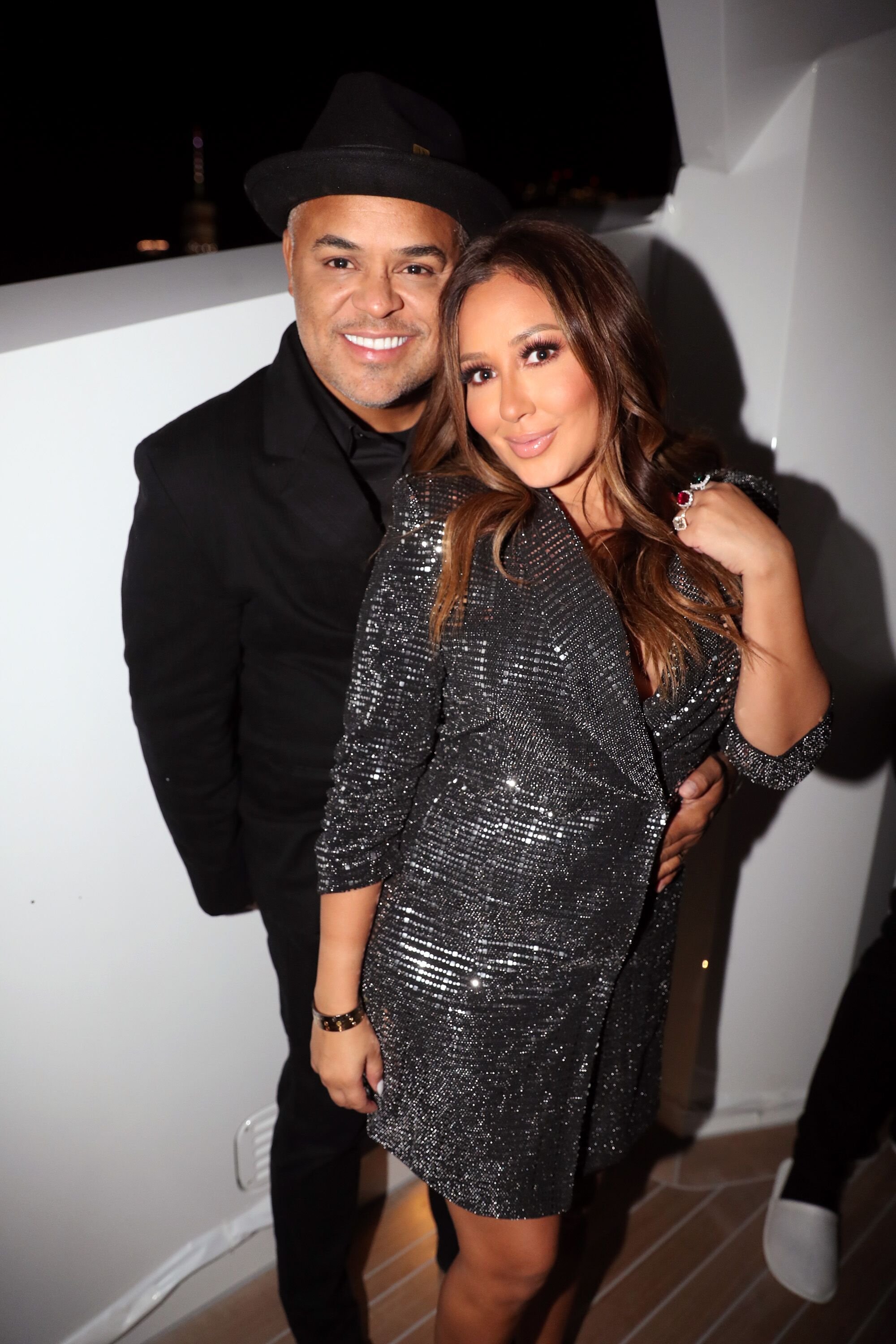 Adrienne Bailon and Israel Houghton attending an event on a yacht in October 2018. | Photo: Getty Images
Following her marriage to Houghton, Adrienne has developed a close bond with one of Israel Houghton's children from his first marriage, daughter, Mariah, 23.
Adrienne also revealed that she never imagined getting pregnant would be a problem.
Usually, the relationship between stepmother and their grown stepdaughters is mostly tricky, but Adrienne and Mariah are giving a new definition to the "tricky" relationship.
ADRIENNE BAILON'S FASCINATING RELATIONSHIP
Mariah Houghton is one of Israel Houghton's children from his previous marriage to Meleasa Houghton. Mariah, 23, has three other siblings, and despite her father remarrying after his shock divorce from Meleasa in 2016, she has maintained a close relationship with her dad.
More interestingly is how quick Mariah has been able to warm up to her new stepmom Adrienne Bailon. The pair have struck up a beautiful friendship, and they recently revealed that they get uncomfortable using the "step" tag on each other.
Earlier in the year, the duo featured on Adrienne Bailon's YouTube channel "All Things Adrienne," where they talked about the awkward transition and how they have grown to love each other ever since they met.
Adrienne and Mariah displayed seamless chemistry as they dished about their sweet relationship. Mariah joked about how she did not have to shop for clothes anymore because she wore the same size as Adrienne.
The pair also highlighted how the 13 years age difference between them had not affected their relationship because they amazingly share the same interests.
Adrienne and Mariah have also had so many hilarious moments together. They talked about a particular trip to New York, where they decided to give themselves a nice spa treatment inside their hotel room with scented candles.
After leaving the candles lit all through the night, the next morning, they got terrified when they started getting soot out of their nostrils. Mariah claimed she called up her close contacts, telling them she was going to die. Fortunately, no harm was done, and nobody died, thank God!
Their close bond has also translated into a good working relationship, and Mariah currently serves as the creative director of Adrienne's Jewellery brand, "XIXI." Adrienne also described Mariah as the brain behind her company's social media presence.
ADRIENNE'S ENJOYING MARRIED LIFE
Apart from her perfect relationship with Mariah, the talented singer is also stepmom to Houghton's three other children from his previous marriage. During a 2016 episode of "The Real," Adrienne talked about her new role as a stepmom and how she has been coping with the responsibilities.
When asked by Tamera Mowry, if she disciplines her stepchildren, Adrienne answered, saying she works as a team with Houghton and he is the bad cop, while she is the good cop.
Adrienne and Houghton got married on November 11, 2016, in an intimate ceremony with not more than 70 guests at the Hotel Plaza Athénée in Paris. Speaking about her marriage, Adrienne said:
"I've never felt what I feel right now. I can't even describe what it is, but it's such a peace mixed with total excitement."
Although Adrienne and Houghton began dating in 2016, the pair initially met years earlier while working on the movie "In Love With A Church Girl," which Houghton produced and had Adrienne as the lead cast. The couple began dating when they fortuitously became neighbors in 2016, and the rest is history.
Adrienne Bailon's husband Israel Houghton is a gospel artist, and he is a six-time Grammy Award winner and a highly respected music producer.
The couple has enjoyed a blissful union, and Houghton has inspired Adrienne's musical comeback after a long hiatus from her first love due to the music industry's politics. The lovebirds released a duet, featured in Houghton's 2018 album, "Road to Demask Us."
Adrienne and Houghton have a loving relationship, but the former "Cheetah Girl" is looking to expand her close-knit blended family.
ADRIENNE BAILON'S FERTILITY STRUGGLES
Adrienne Bailon, 36, has always been vocal about her desire to be a mother, but she has also been candid about her struggles in realizing this goal, despite being married for nearly four years.
In 2018, during an episode of "The Real," the beautiful actress revealed how she had been experiencing difficulty getting pregnant. While responding to a question from co-host Loni Love on her progress in expanding her family, Adrienne said:
"It isn't what I thought it would be. I think so many people are very insensitive to that, in the sense [that] I know you guys are like, 'Is she pregnant?' 'Her face is fuller'..."
Adrienne also revealed that she never imagined getting pregnant would be a problem because she always thought her Latino roots and the fact that she has wide hips would make conceiving a child effortless.
Despite their fertility struggles, the talented actress revealed she is not letting it affect her marriage, and she can stay positive because of her faith, and her understanding that God's time is the best.
While Adrienne continues to try to get pregnant, she is getting a lot of practice as she continues to deal with her responsibilities as a stepmother. Given her perfect bond with Mariah, she has it locked down.
Please fill in your e-mail so we can share with you our top stories!