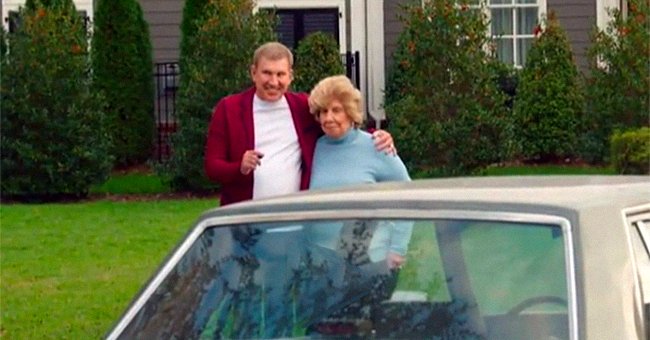 Instagram/chrisley_usa
See Nanny Faye Chrisley's Reaction to Her New Car in a New Teaser Promo (Video)
In the recent promo for "Chrisley Knows Best," Nanny Faye Chrisley was seen receiving her new car. Her reaction to the classic vehicle is what we've come to expect from the reality star.
The "Chrisley Knows Best" family patriarch, Todd Chrisley, appeared in the latest sneak peek of the upcoming season 8 premiere. In it, the reality star was seen presenting a new car to his mother, Nanny Faye, 75.
After telling her he got her something, his mother responded pleasantly. However, when Todd showed her the parked vehicle, Nanny Faye didn't seem pleased.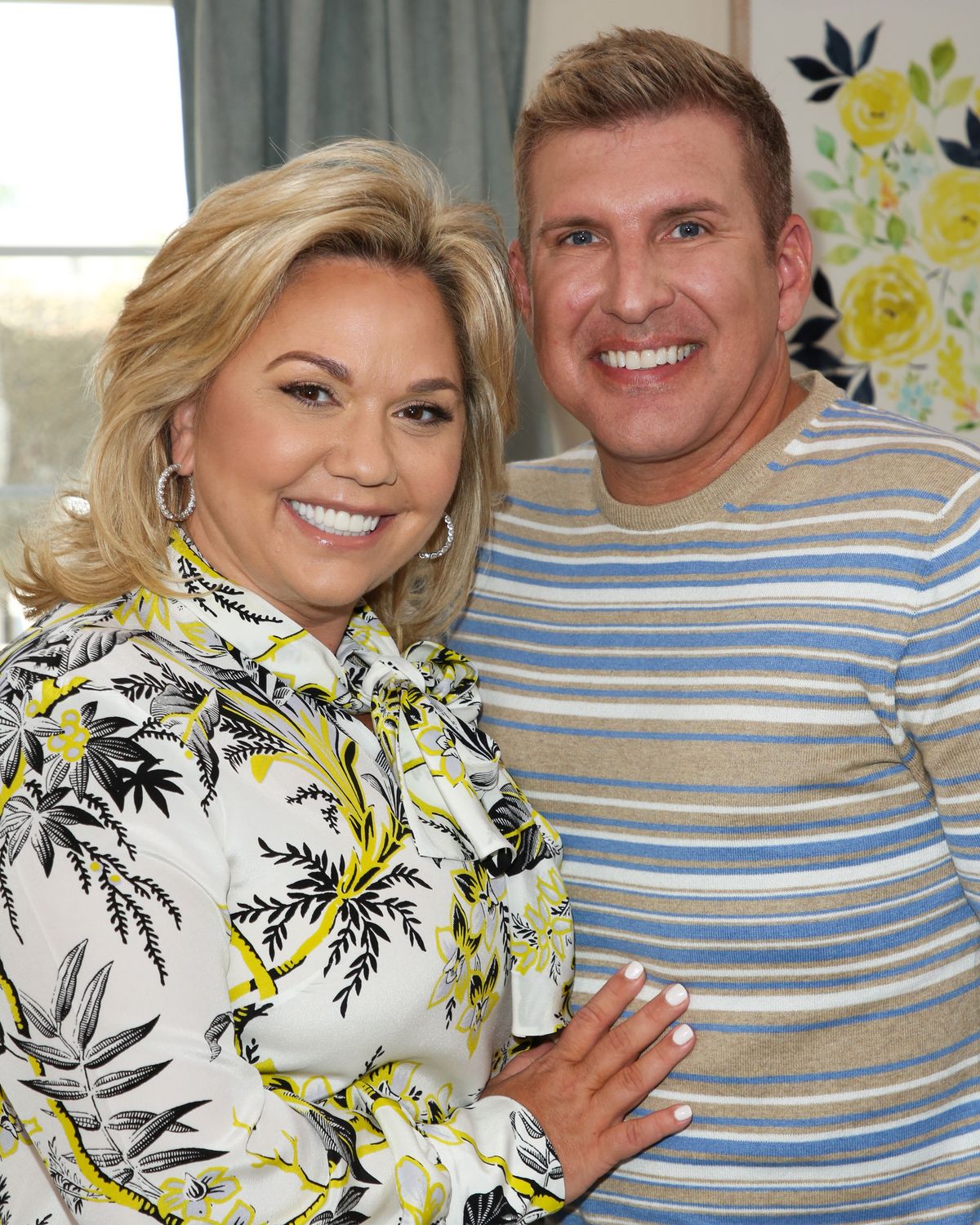 Julie and Todd Chrisley visit Hallmark's "Home & Family" on June 18, 2018, in Universal City, California | Photo: Paul Archuleta/Getty Images
NANNY FAYE HATES NEW CAR
After informing her that the green vehicle was hers, Nanny Faye responded: "That ain't my car." The clip cut out after the short interaction and fans will only know what happens next when the episode premieres on Thursday.
In another teaser for the upcoming season, Nanny Faye left her son shocked and quite embarrassed when she revealed some of her plans. The elderly woman shared with Todd that she planned on having a "threesome" for a wake.
WHAT THE SHOW IS ABOUT
The hilarious show follows the Nashville real estate mogul, Todd, his wife, Julie, and their family as they try maneuver being rich. The series also features the couple's son Chase, daughter Savannah, teenage son Grayson, granddaughter Chloe, 7, and of course, Nanny Faye.
SAVANNAH POSTPONES WEDDING
The upcoming season will also tackle Savannah's wedding postponement to her fiancé Nic Kerdiles. Part of the second teaser shows Todd's conflict with ending his friendship with Kerdiles now that he's split from the patriarch's daughter.
VISITING A NUDIST RESORT
In last year's episode of the show, Nanny Faye showed why she's a fan-favorite on "Chrisley Knows Best." She and her friend, Susie, visited a seniors resort called Pandora's Forest.
SPOTTING A NAKED MAN
The catch about the resort was that people could choose to go naked. A naked man suddenly walks out of his car and Nanny Faye can't help but drool.
BEING DISCREET
The pair settles on a pool visit but the reality star notes she needs to get her sunglasses so it isn't evident when she's looking at naked men. The season 8 premiere of "Chrisley Knows Best" will air on Thursday at 9/8c on the USA Network.
Please fill in your e-mail so we can share with you our top stories!