First Look at Simone Biles' Beautiful New House That Features a Spacious White Bathroom
Olympic gold-winning gymnast Simone Biles gave her fans on Instagram a glimpse of her new spacious white house with a short video she shared on her Instagram Story. 
American gymnast Simone Biles has moved into a new house and she showed her fans a glimpse of her new abode via short videos on her Instagram Story.
In the first video, Biles was standing in front of a giant mirror in the bathroom. She wore a white singlet and had black long braided hair. The athlete also wore a white facemask.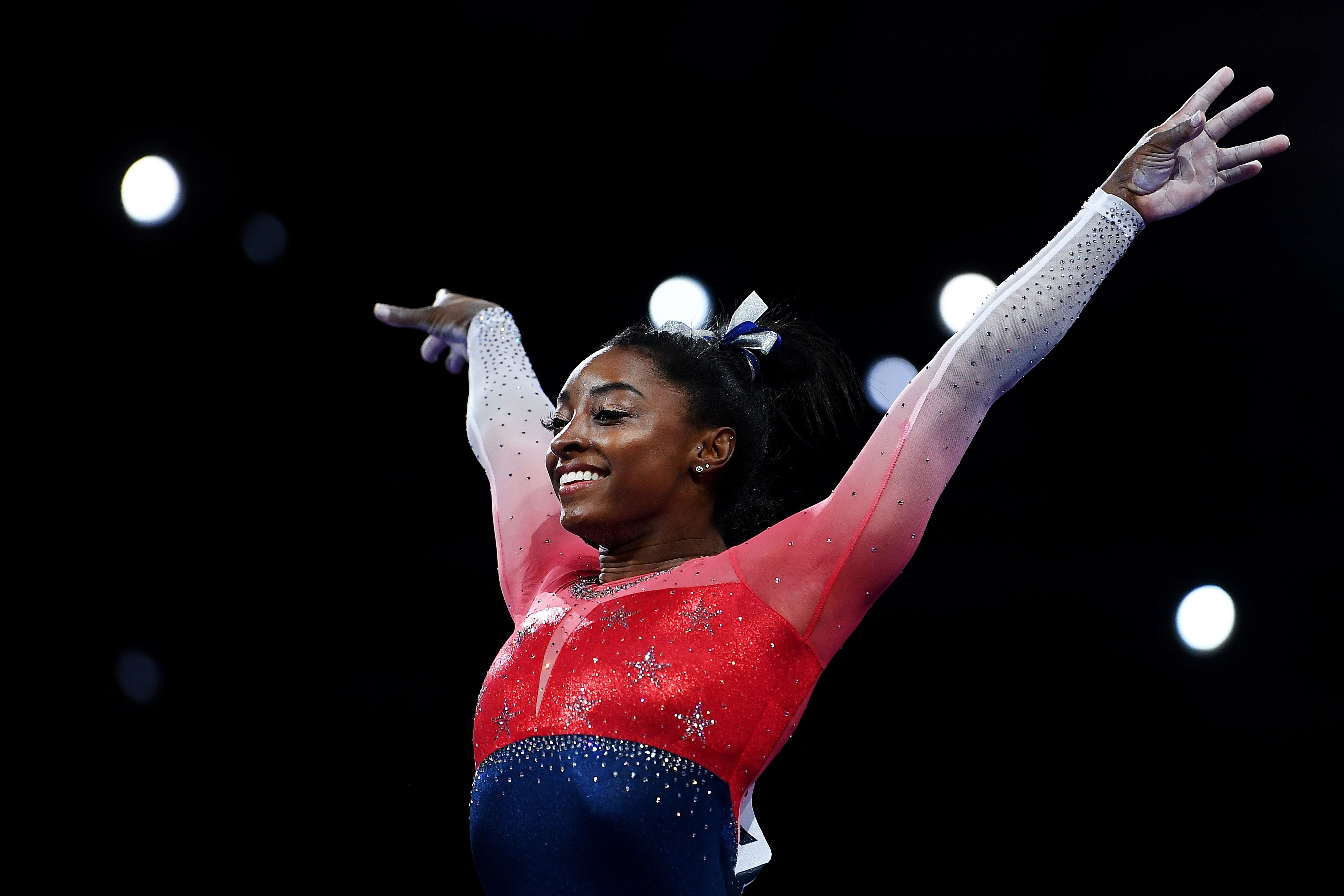 In the second video, Biles walked around the bathroom a bit, with her camera showing the beautiful floor tiles and a bathtub in a smaller room.
The video showed how spacious the gymnast's new home is, and she seemed delighted with the place, captioning one of the video posts, "new house," along with a wink and tongue-out emoji. 
The acquisition of a new home would have cost Biles some money. She, however, does not like to spend and could go days without spending any money. She attributed this frugality to her fear of going broke.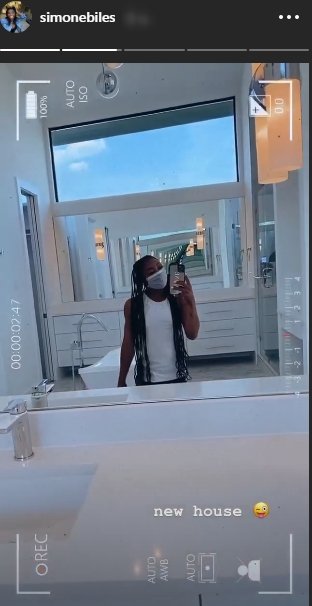 In October 2017, it was reported that the four-time Olympic gold medalist's childhood home in Houston, Texas, was up for sale, with Biles also announcing it in a social media post. 
For three years, Biles had trained to be ready for the games, with everything about her life centered around the Olympics.
The house, which was 3,711 square feet in dimension, had four bedrooms, three and a half bathrooms, a covered patio, and a game room, and was up for $289,000.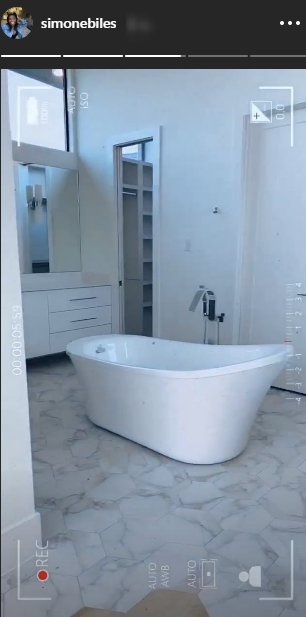 Had it not been for the COVID-19 pandemic, Biles would be in Tokyo, Japan, competing in the 2020 Summer Olympic Games. However, the pandemic led the International Olympic Committee to postpone the games until July 2021. 
The IOC's decision was understandable as the health and safety of athletes and spectators are of utmost importance. Still, it has also led to a change in plans for the sportsmen and women, including Biles. 
For three years, Biles had trained to be ready for the games, with everything about her life centered around the Olympics. All that changed with the postponement.
Biles spoke to USA TODAY about the postponement and its effect on her plans. She said she was mentally emptying her gas tank and getting ready for the final phases of her training before the start of the games. 
The gymnast also said that she would have to take her foot off the gas with the postponement. Biles further noted that the adjustment was huge for most of the athletes, but that she was trying to adjust and figure out a new training schedule.