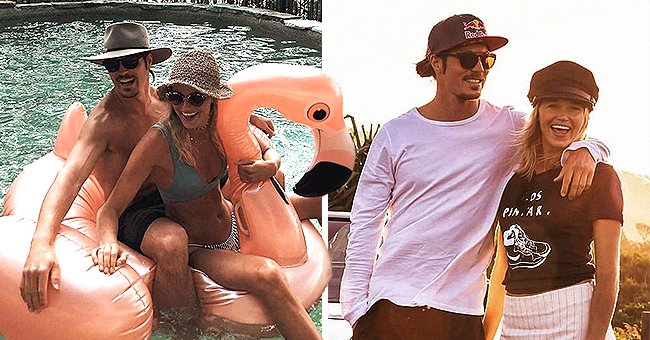 Instagram/ellidy_ Instagram/alexchumpypullin
Daily Mail: Olympian Alex Pullin's Girlfriend Ellidy Reveals Her Last Words to Him before Tragic Death
Late Olympian Alex Pullin's girlfriend, Ellidy Vlug, reveals the last words she said to him before his tragic death from a spearfishing accident.
The devastated girlfriend of two-time Olympic snowboarder champion Alex Pullin has opened up about the last words she spoke to the love of her life.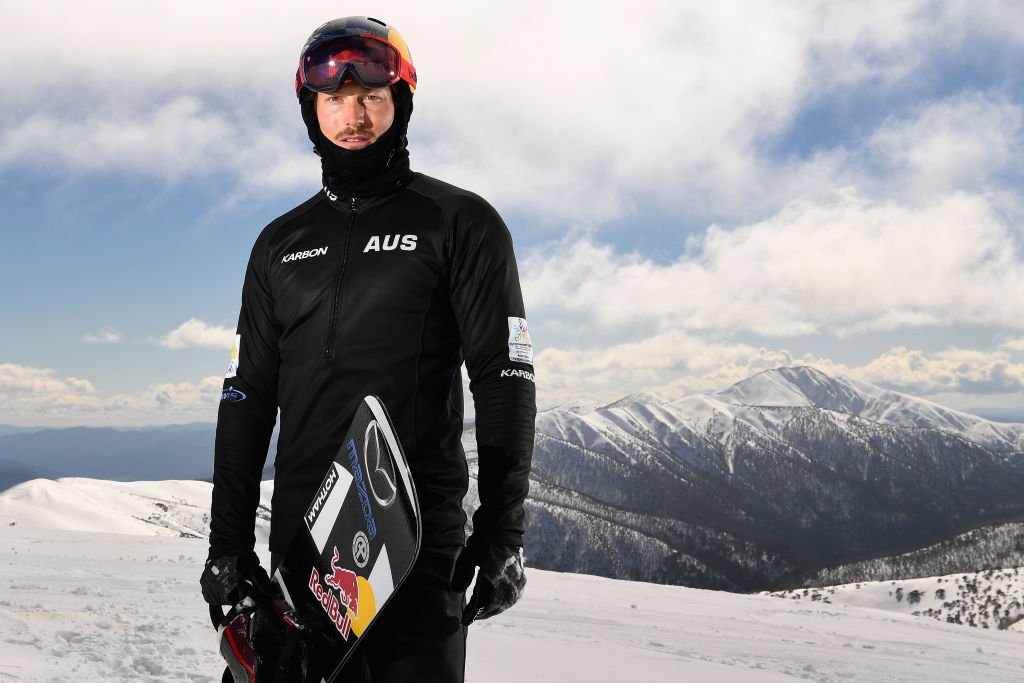 Late Alex Pullin poses during a portrait session on August 24, 2017 at Mount Hotham, Australia | Photo: Getty Images
In an interview with Daily Mail Australia, Ellidy Vlug, who has been with Pullin for almost eight years, explained that they were living their best lives and had a future planned together until the mishap occurred. Recalling her last few words to him when he told her on Wednesday morning that he was going spearfishing, Vlug said:
"When he told me he'd decided to go for a dive, I was just like 'epic, love you, watch out for sharks." I always say that.'"
Unfortunately, that would be the last time she would see her Olympian boyfriend alive. On returning home from a walk, a neighbor informed her that a spearfisher was pulled out of the ocean, and her worst nightmare became a reality.
Pullin was the first Australian to take home the overall snowboard cross title in both the 2010-11 and 2012-13 world cups.
According to her, Pullin was keen on learning new skills and practicing as he was "a jack of all trades." When he picked up the spearfishing hobby, Vlug notes that she and his family were concerned that he could come in contact with a shark.
The heartbroken model confessed that she didn't know what she was going to do without him as they had just gotten their dream home and were settling down.
Mail Online reported that Alex was onshore, watching as paramedics were rescuing a body from the ocean. The 28-year-old who was with her mother was hoping it wouldn't be Pullin.
The 32-year-old two-time world champion was reportedly diving on the reef at 19th Avenue when he suffered a shallow water blackout.
Per News Au, a day after witnessing her boyfriend's tragic death, Vlug put up a touching note on her door that paid tribute to Pullin and asked the media for some privacy. An excerpt of the touching note read:
"He lived for us – his family, our puppy Rummi, our amazing friends and the home we made together."
She ended the tribute calling the late sports icon "my beautiful man." Daily Mail notes that Alex and Pullin were living a simple life on the Gold Coast before his life was cut short.
According to Fox Sports Pullin was the first Australian to take home the overall snowboard cross title in both the 2010-11 and 2012-13 world cups.
He was also Australia's flag bearer at the 2014 Sochi games. Tributes have poured in from athletes and fans all over the world. May his soul rest in peace.
Please fill in your e-mail so we can share with you our top stories!