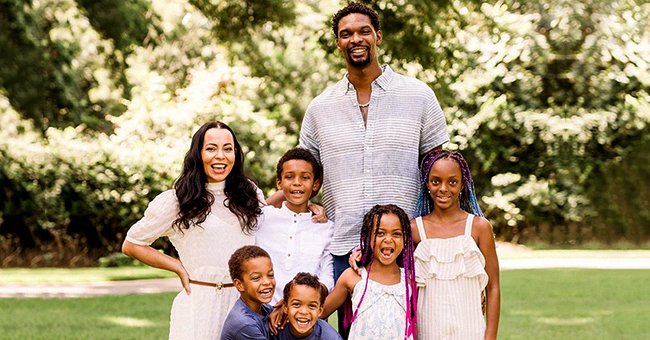 Instagram/chrisbosh
NBA Star Chris Bosh Shares Beautiful Family Photo with Wife Adrienne & All of Their Kids

NBA star Chris Bosh is showing off his beautiful family with a stunning photo shared on his social media page. Check it out now.
NBA star Chris Bosh has shared a sweet photo showing off his beautiful wife Adrienne and their children, on his Instagram.
The family portrait shows the entire family outside as the basketball star reveals that despite not being able to travel, they were still planning on making memories this summer
The couple share four children together, Jackson, Dylan, and twins Phoenix and Lennox. Bosh also has another daughter, Trinity who he had with Allison Mathis.
While Bosh and his wife helped raise, Trinity, the basketball player spent years in court with Mathis fighting for parental rights, even resulting in a lawsuit when Bosh accused her of falsifying invoices. He said,
"Over the last seven years, the mother and her counsel have submitted fraudulent or grossly inaccurate billing statements in support of her claim for attorney's fees."
The NBA star claimed that she had kept adding entries as well as increasing time entries from previous bills.
It is clear that his children are important to Bosh, even decided to return to the sport because of them, after health issues forced him to reevaluate his choices.
He wanted to be a role model for his children.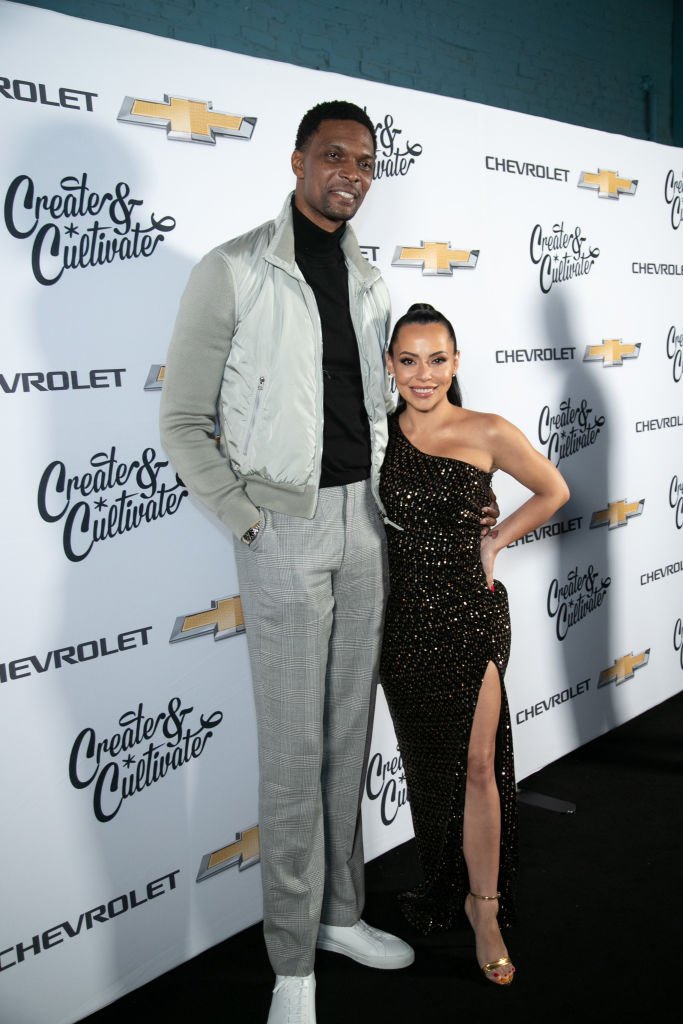 Chris Bosh and Adrienne Bosh attend the 4th Annual Create & Cultivate 100 list| Photo: Getty Images
Despite suffering blood clots that caused problems on the court, at the time, the basketball player was eager to return to the game.
During an interview, he shared that while walking away from the sport may be better for his health, he wanted to be a role model for his children, saying,
"I love the NBA. I love playing basketball every day for a living. I want my children to know that daddy was a fighter and that he just didnt give up very easily."
Bosh and his wife were married in 2011 while the basketball player was still with the "Miami Heat." and the ceremony included his teammates who were part of 300 guests.
Other attendees included tennis legend Serena Wiliams as well as LeBron James, Dwayne Wade, and Gabriella Union.
When Adrienne discovered she was pregnant with their youngest children, she revealed that twins were common in her husbands family.
The family was overjoyed at the announcement, with Adrienne adding that she was glad that their parents lived close by to lend a hand, once in a while.
Please fill in your e-mail so we can share with you our top stories!