'Real Housewives of Potomac' Star Ashley Darby's Husband Michael Is 20+ Years Her Senior – Meet Him
Ashely Darby has been married to her husband, Michael Darby, for six years. However, despite starring on "Real Housewives of Potomac" alongside his wife, some details about him remain unknown. 
Ashely Darby's husband, Michael Darby, has always been a hot topic of conversation since the start of "Real Housewives of Potomac," and while he has been on TV screens for a while, Michael remains a mystery to many.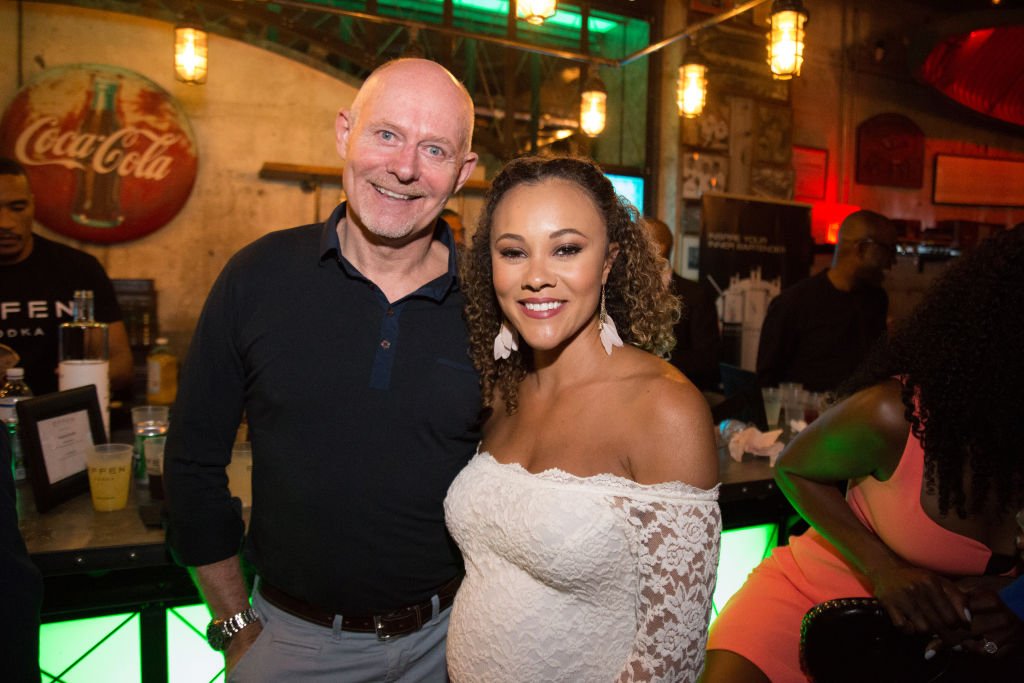 MEET MICHAEL DARBY
Michael, who is over twenty years older than his wife, is reportedly a native of Melbourne, Australia. With a degree in Construction and Business Development from the University of Melbourne, Michael kicked off his career as a contractor. In the 1980s, he moved to the United States. 
Currently, Michael is a co-founder of Monument Realty, a top real estate firm in Washington, D.C, and he also doubles as a successful businessman with a chain of businesses to his name.
HIS MARRIAGE TO ASHLEY
The couple met at a lounge in D.C which Michael co-owned. While working as a bartender in the room, Ashley spotted Michael on the security monitor and was instantly attracted to him. Shortly after, they started dating.
New allegations were brought up against Michael by co-star Robyn Dixon.
In 2014, the couple tied the knot, and while speaking with Bravo's Daily Dish in 2016, Ashley revealed she had been on TLC's reality show, "Say Yes To The Dress," in search of a perfect wedding dress.
Although the show did not go as well as Ashely hoped, she later found her dream dress, and that ended up being her wedding dress. During their second year of marriage, the couple briefly separated due to constant arguments over their restaurant, "Oz," as well as Ashely's desire to have children.
However, after being apart for six months, they reconciled and redirected their attention to loving each other and starting a family. This caused them to close their restaurant, and in July 2019, Ashley and Michael welcomed a son, Dean Michael Darby.
Before his marriage to Ashely, Michael had been married for twenty years to his ex-wife with whom he welcomed two children who are now in their 20s.
MICHAEL ON "REAL HOUSEWIVES OF POTOMAC"
Michael has appeared alongside Ashley on "Real Housewives of Potomac" since the start of the show in 2016. The couple has, however, had their share of controversy over the years. In 2018, Michael faced sexual assault charges after he was accused of grabbing a producer's butt.
Michael denied the allegations brought up against him, and luckily, he had the support of Ashley, who stood by him through it all. However, it was not the same for the rest of the RHOP cast members who did not believe Michael's innocence after claiming they witnessed the incident. 
In October 2018, the charges against Michael were dropped due to insufficient evidence, and although he felt vindicated, others still questioned his innocence.
New allegations were brought up against Michael by co-star Robyn Dixon, but Ashely quickly took to her husband's defense while adding that the charges were news to her.
With 2019 being full of ups and downs for the couple, it comes as no surprise that Ashley was thankful to see the year come to an end. Regardless of their troubles, Michael Darby is here to stay, and most definitely, with his beautiful wife by his side.