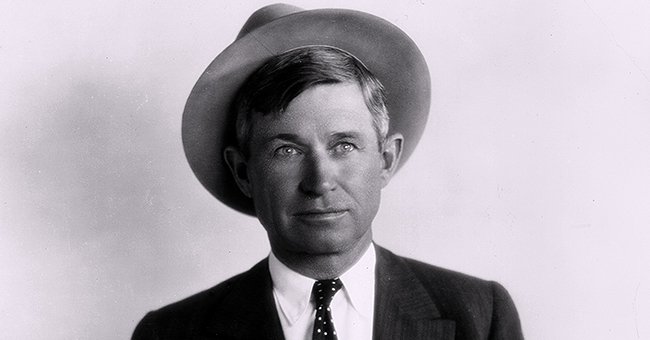 Getty Images
Will Rogers — Remembering the Great Actor, Cowboy and Humorist
Will Rogers was a great actor, cowboy, and philosopher, decades after his death, he is still referred to as America's favorite cowboy — here's all you need to know about him.
The actor was born William Penn Adair Rogers in the Cherokee Indian Territory, now called Oklahoma, in 1879.
The little boy with a passion for entertaining would become an internationally famous humorist and performer — he even earned the title of Oklahoma's "Favourite son."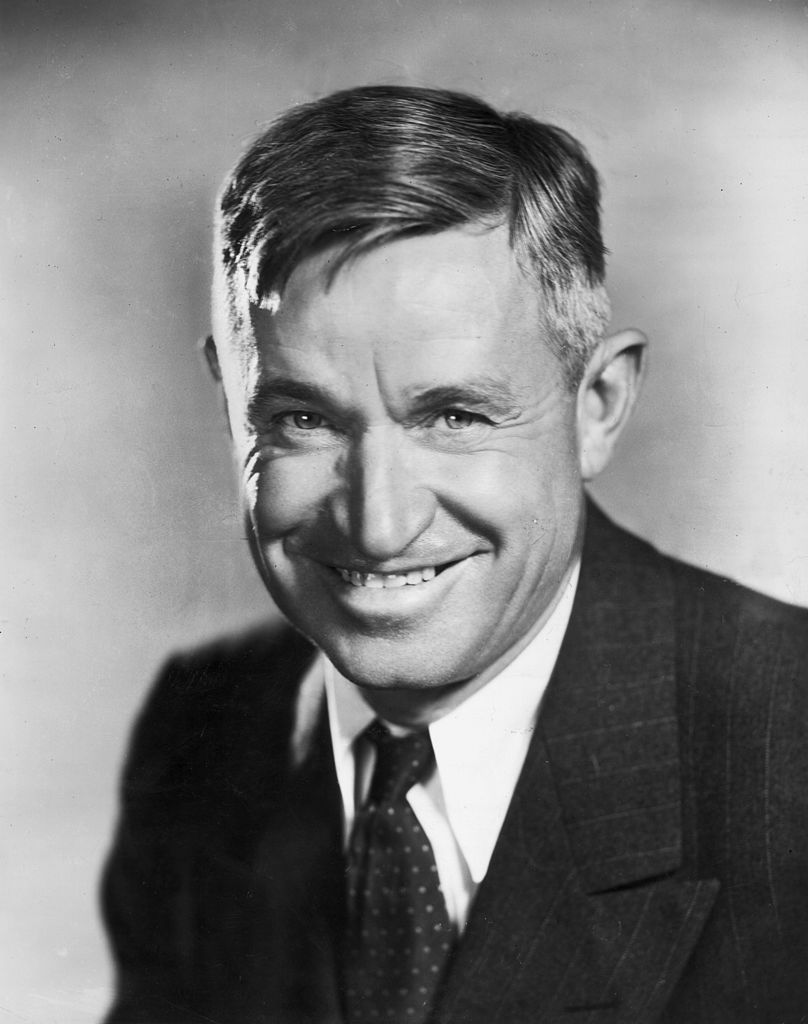 Studio portrait of American humorist and actor Will Rogers (1879 - 1935) smiling in a jacket and tie | Photo: Getty Images
Rogers was the last born son of Mary Schrimsher and Clement Rogers's eight children. On November 4, 1879, he was born at a ranch in Oologah — an Indian territory now known as Oklahoma.
His parents were believed to be partly of Cherokee descent. While growing up, Roger's worked with the farm animals; he learned to ride as well as lasso right from a young age.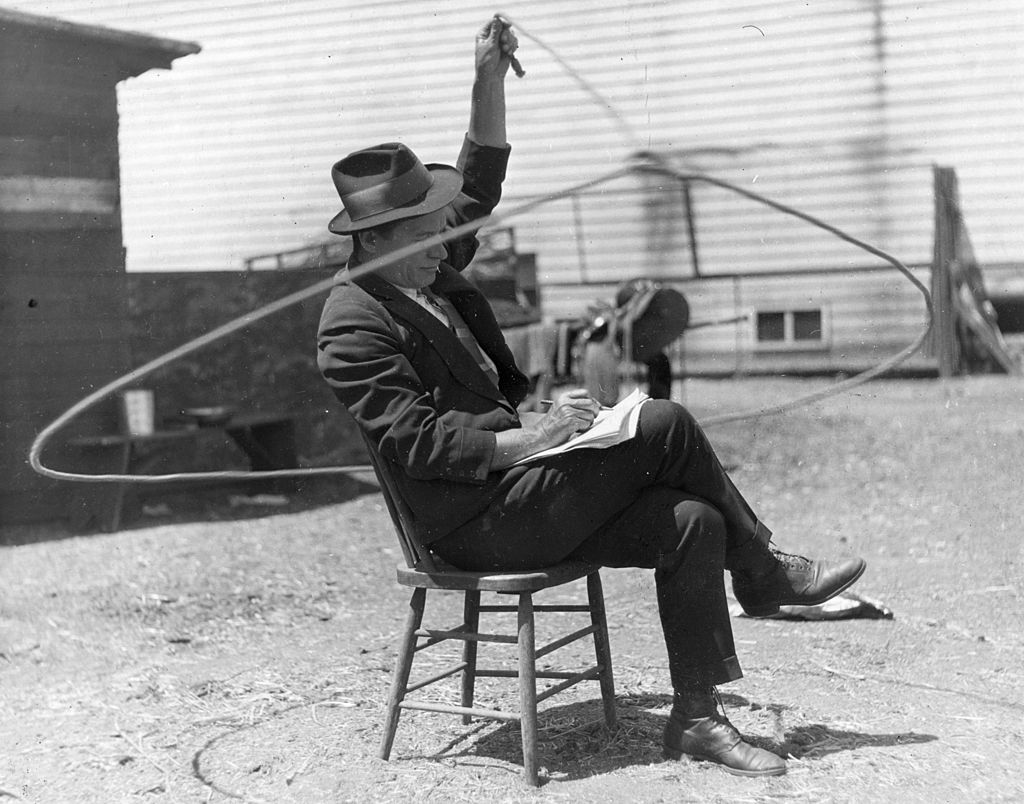 Will Rogers (1879 - 1935), American rustic comedian playing with a lasso whilst writing himself some notes | Photo: Getty Images
He got so good with the rope that he got into the Guinness Book of World Records for successfully throwing three lassos at once.
One of the lassos went around the neck, another one closed around the rider, and the last one flew under the horse, looping all four of its legs together.
As a child, Rogers enrolled in Kemper Military School in Boonville, Missouri, which he attended between 1897 to 1898.
The famous humorist's death came as a shock to the nation as a whole.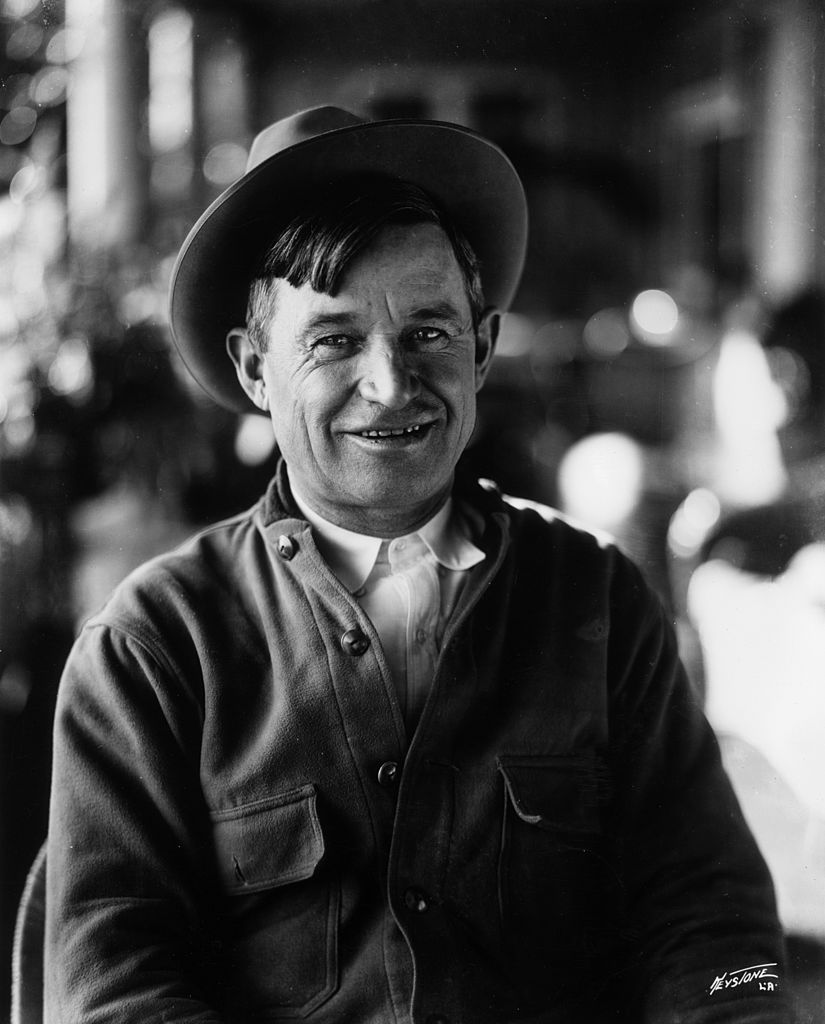 Portrait of American entertainer Will Rogers (1879-1935) sitting and smiling. He wears a hat and an overshirt. | Photo: Getty Images
He quit school in the 10th grade and became a cowboy. In 1902 and 1903, Rogers traveled South Africa, where he played "The Cherokee Kid" and did roping tricks.
In 1904, the actor appeared at the World's Fairs in New York and St. Louis. He gained popularity after his performance at Madison Square Garden in New York City in 1905.
His excellent skills roping a steer while entertaining the crowd put him on the newspapers' front pages at the time.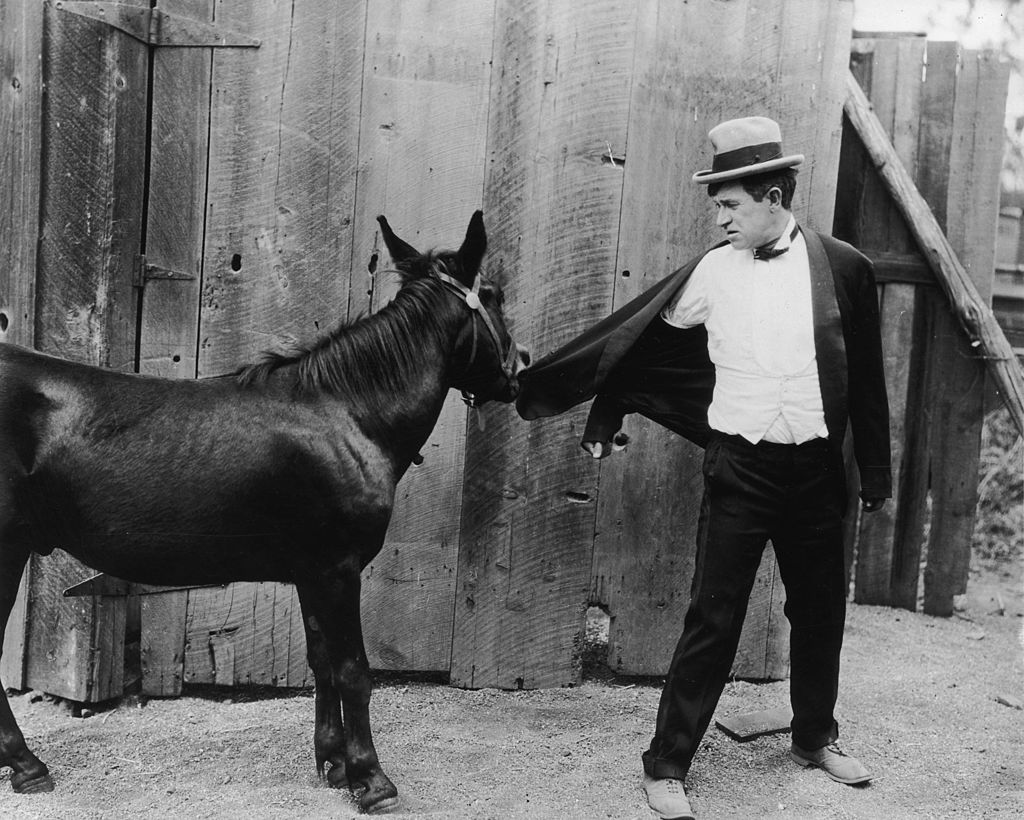 Will Rogers (1879-1935) looks behind as a mule bites his jacket in an unidentified film still | Photo: Getty Images
For the next ten years, he would find himself busy because Willie Hammerstein hired him for his Victoria Roof vaudeville show — according to Rogers, he worked there for 50 weeks a year.
He toured the vaudeville circuits in America, Canada, and Europe between 1905 and 1915. A couple of years later, Hollywood came knocking.
Samuel Goldwyn gave Rogers a three-year contract and moved him to California. Rogers featured in 48 silent films, but he was a stage guy, and the art of making silent films was difficult for him.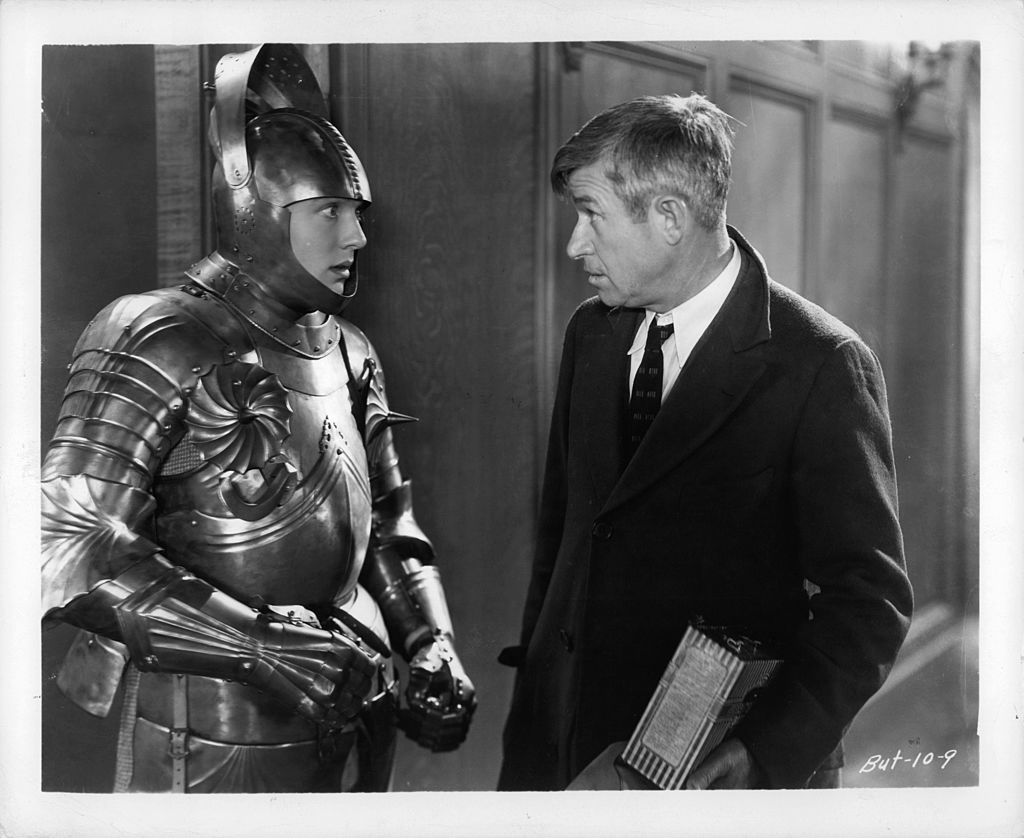 Frank Albertson and Will Rogers in a scene from the film 'A Connecticut Yankee', 1931 | Photo: Getty Images
He found his niche when "talkies" became a thing in 1929. His talking motion pictures were successful, and they put him among the rank of the highest-paid actors in the '30s.
Rogers got married to Betty Blake in November 1908; the marriage bore four children — Will Jr., Mary, Jim, and Fred. Betty was reportedly a loving and supportive wife to the famous cowboy until his death.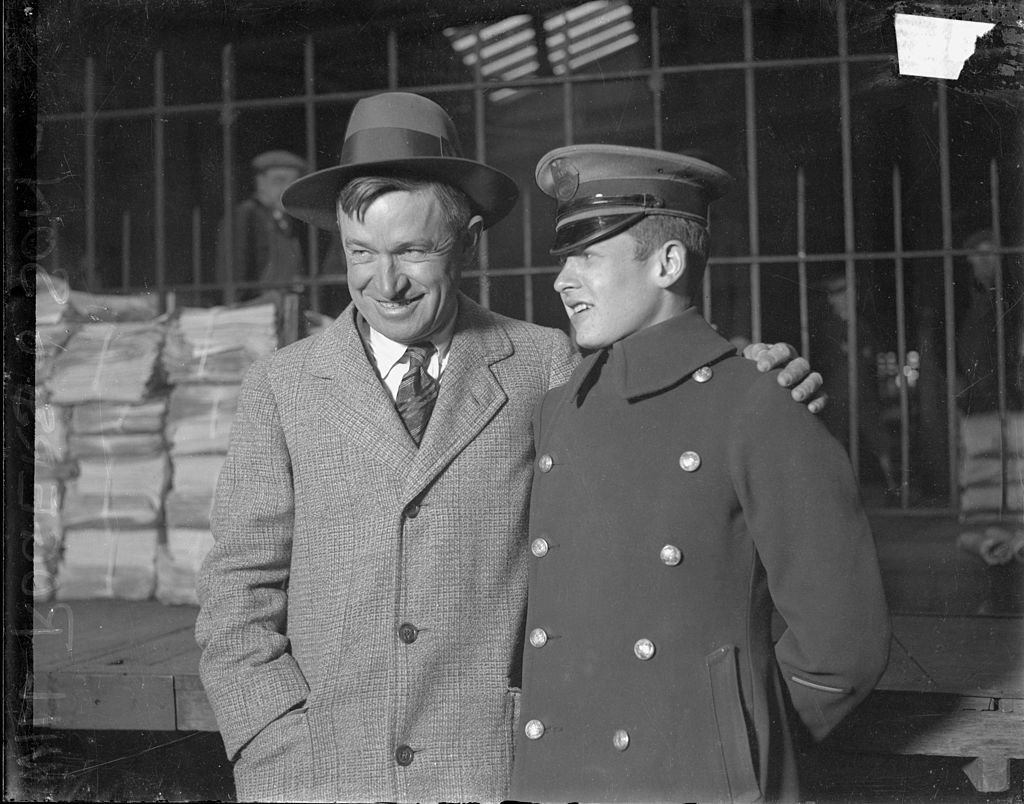 Will Rogers standing with his son in front of a wooden platform, Chicago, Illinois, 1928 | Photo: Getty Images
In 1935, Rogers met his demise in a plane crash. He died alongside a famous aviator, Wiley Post. He had reportedly planned a vacation with Post, flying to Alaska with several stops along the way. Rogers and Post's plane crashed around Point Barrow, Alaska.
The famous humorist's death came as a shock to the nation as a whole. He was buried in Los Angeles, but his wife erected a memorial for him in Claremore, Oklahoma.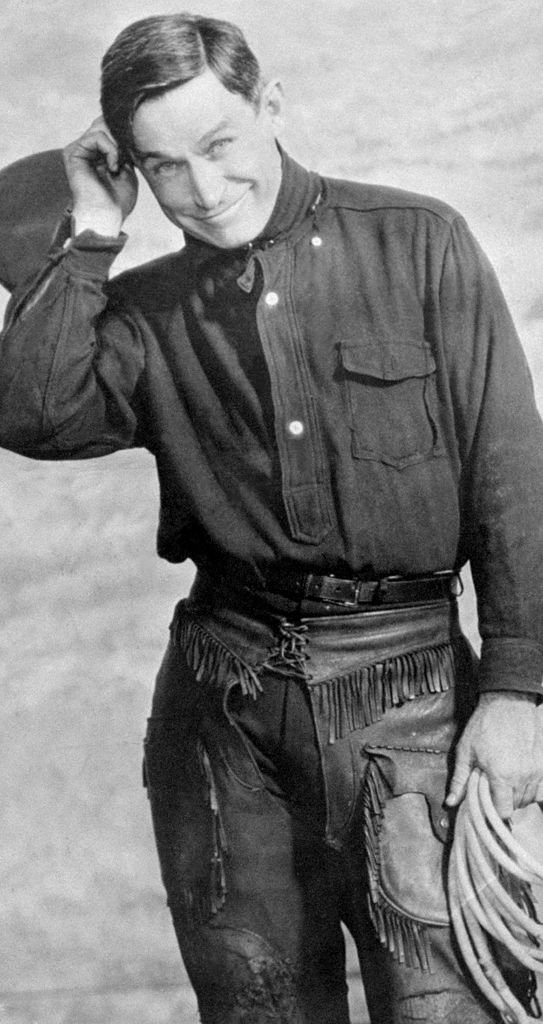 Cowboy comic Will Rogers poses for the camera | Photo: Getty Images
His body and the body of his son Fred, who died at the age of two, were moved there. His wife, Betty, passed on later that same year.
Please fill in your e-mail so we can share with you our top stories!