Kevin Hart's Ex-wife Torrei Shares How She Feels about Her Life in a New Instagram Update
Kevin Hart's ex-wife Torrei is in a great place, and she is letting her fans know with a stunning photo of herself. 
Things are looking up for Torrei Hart, who has taken to Instagram to let her followers know that she is better than ever. 
Kevin Hart's ex shared a stunning photo of herself with a giant grin on her face and sent positive energy to her fans. 
Torrei, who married her ex in 2003, has two children with the comedian, son Hendrix and their daughter Heaven. 
In the post, she revealed that she had been on a journey of self-discovery and change, adding that she hoped to bring a little light to these dark times. She wrote,
"I am so happy with where I am in life right now. Mentally, physically, spiritually. I have been doing the work to better myself and make necessary changes to be a brighter light in this world."
The couple divorced in 2010 after rumors that Kevin had had an affair surfaced, leading to a contentious divorce. 
The "Jumanji" star refused to pay spousal support after he claimed that Torrei, who was also an actor and comedian, earned her own money. They eventually settled on a payment of $200,000.
He also addressed rumors that he had cheated on his first wife with Eniko.
Infidelity has followed Kevin into his next marriage to his current wife, Eniko Hart, and he was exposed after a sex tape was released of him and Montia Sabbag.
However, during an interview where he apologized for hurting his current wife, he also addressed rumors that he had cheated on his first wife with Eniko. He said,
"When people try to put that [expletive] on Eniko like calling her a homewrecker, that got under my skin and I had to breath. That title was put on her by my ex out of anger or what."
The rumors started after fans thought Torrei had made a swipe at Kevin's wife when the documentary "Don't F--- This Up" was released, and Eniko addressed the cheating allegations. 
The actress posted a photo of herself with the caption, "Let that anger go, girl, you did it to yourself," causing followers to think it was aimed at Kevin's new wife, who Torrei believes started seeing him while they were still married.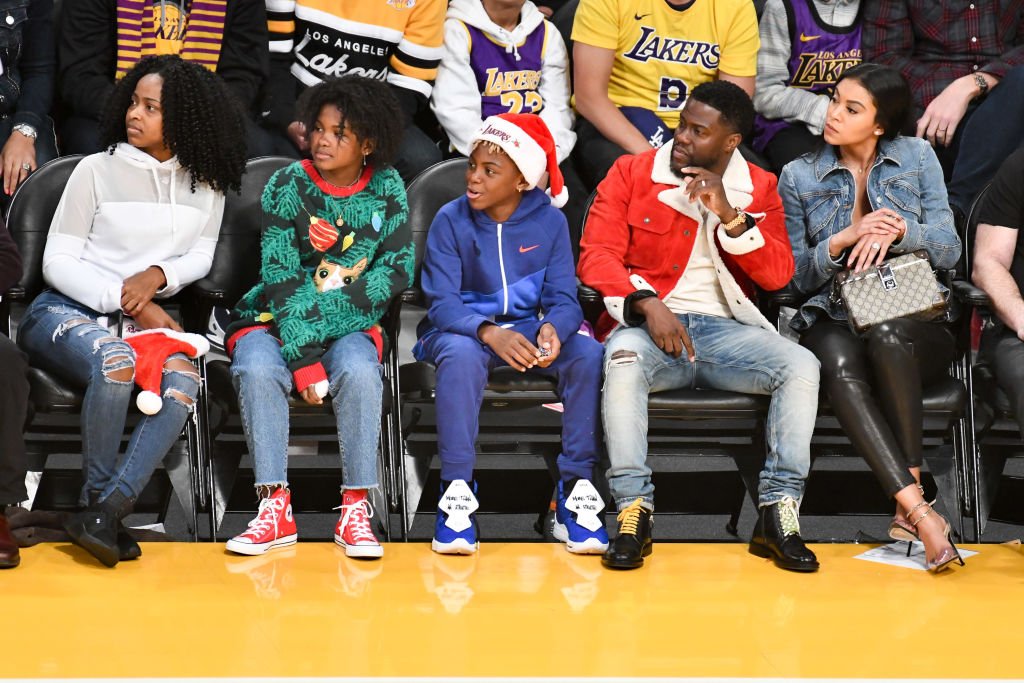 The drama started after Eniko posted that she had been with her husband for eight years. Torrei then responded that it proved they had had an affair as she had only been divorced for six years.
However, the pair have patched things up, with Torrei even posting photos of Kevin's new wife, adding that her children's happiness was all that mattered.