Marlon Wayans Credits Eddie Murphy, Keenen Ivory Wayans, and Robert Townsend for Teaching Him to Dream
Actor and comedian Marlon Wayans shares a throwback photo of himself with Eddie Murphy and Keenen Ivory Wayans, honoring them for being great friends to him.
Actor Marlon Wayans recently decided to appreciate two very important men in his life on Instagram. Wayans shared a throwback photo from way back featuring veteran actor Eddie Murphy and his brother, Keenen Ivory Wayans. He wrote,
"Thank you to my big bros @keenenivorywayans @iamroberttownsend and Eddie Murphy. Thank you for teaching me to dream."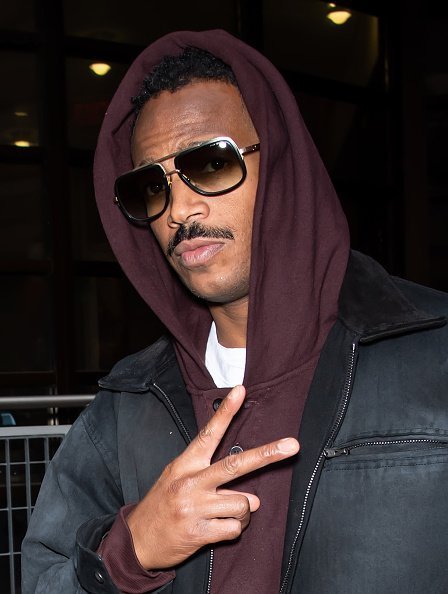 In the old black and white picture, the three friends were standing together, sporting big smiles. Murphy was dressed regally in a printed jacket and elegant leather gloves. Keenen donned a simple printed t-shirt while Wayans wore a casual jacket and t-shirt combination with a flat cap.
The actors made a legendary trio that Wayans's fans could not help but praise in the comments, raving about how much they loved seeing them together.
Wayans was frequently referred to as the new or the younger Murphy.
Wayans has no doubt made a name for himself in the entertainment industry. Wayans's career began when he decided to follow his siblings' footsteps into Hollywood. The Wayans family, as they are all fondly referred to, quickly became a staple feature in comedy.
However, despite having a successful career and a respected family name in the business, it was Wayans's relationship with veteran actor, Eddie Murphy, that he always defined as his biggest motivation to succeed in acting. In a 2018 Instagram tribute to Murphy, Wayans shared,
"I've known this man since I was like 9 years old. I remember he came to my projects. That was the first day I ever felt famous."
The actor's lengthy caption described the day Murphy paid his family a visit at their small home. The iconic comedian let Wayans and his brothers talk to him and relate with him in a manner that only big brothers do.
He motivated them and connected with them so much that it resonated within young Wayans even though he was far richer than they could even dream of at that time.
Wayans's deep appreciation for Murphy is only so deep because of the love that the two men share. Now that Wayans is now an established man himself, it delights the actor to know that many people see him as a younger Murphy.
In 2009, it was reported that Murphy was cast in the planned Richard Pryor biopic, "Eddie Murphy: Is It Something I Said?" But later, Wayans was set to replace him instead. Although the film was never released, Wayans was frequently referred to as the new or the younger Murphy.
Wayans, his brother, Keenen, and Eddie Murphy go way back as tight-knit friends. Thankfully, the brotherhood has stood the test of time, and here they are now, decades away from that day in the projects, looking back on the good old days.