Grayson Chrisley Posts First Pic on Instagram after a While – Check Out His Family Members' Reactions
Grayson Chrisley, Todd Chrisley's youngest child, has officially returned to Instagram since 2016 with a new post, and his family gives him a warm welcome.
Reality TV star Todd Chrisley has proved that he has a firm grip on parenting his children. Recently, his youngest child, Grayson, who is fourteen years old, received the official go-ahead from his parents to run his own Instagram account.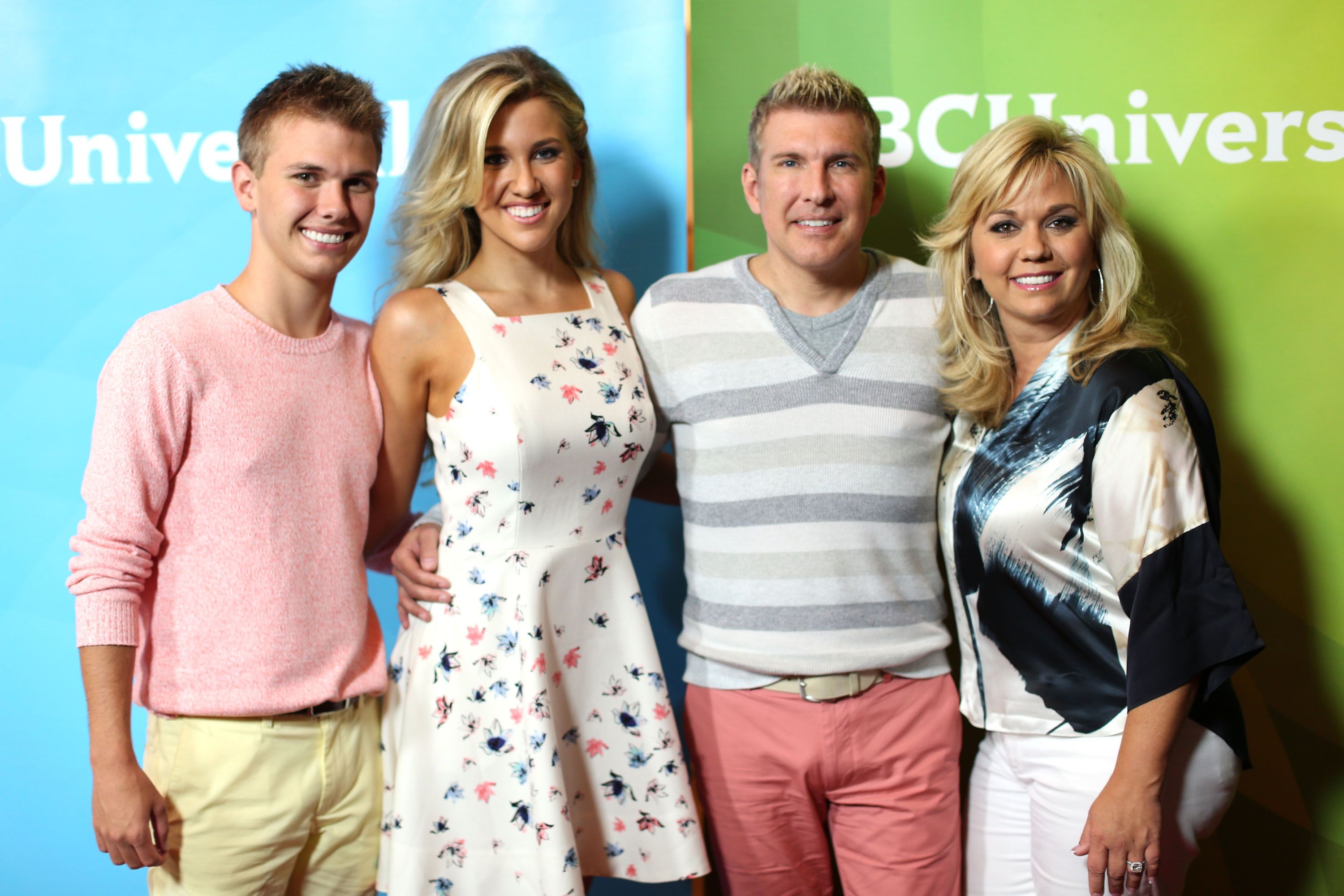 The young teenager shared his first post on Instagram since 2016. All grown up, the Instagram newbie's picture featured him in softball garb, mid-pitch stance. He captioned:
"That moment when you know it's gonna be smoke."
Todd, who jointly runs Grayson's account alongside the 14-year-old, took to his own Instagram page to officially welcome his youngest, establishing that he was under close supervision, asking his followers to follow and keep an eye out for him.
Grayson's older brother, Chase, also shared a photo of himself with his younger brother, welcoming him to Instagram and asking his followers to give the young boy a follow. His older sister, Savannah, followed suit and had her followers welcome him too.
Many of Savannah's fans marveled at how fast Grayson has grown.
The warm welcome and support young Grayson is getting from his family is not an odd sight. The Chrisleys are a tight-night clan who love to display the close bond they all share.
Grayson's sister, Savannah, is one Chrisley that loves to show off her siblings. Although she seldom shares photos of Grayson on social media, she took to her Instagram early in September 2019, to marvel at how fast he was growing.
The rare sighting of Grayson on social media was a photo of the Chrisley family's baby of the house standing with Savannah in a warm embrace, smiling at the camera.
Later in December 2019, Savannah shared yet another photo of herself with her baby brother, a selfie in which both of them were all smiles.
The duo shared such a striking resemblance that Savannah and many of her followers joked that they could pass for twins if not for the rather noticeable difference in age.
Many of Savannah's fans have marveled at how fast Grayson has grown from the mischievous little boy who caused a lot of trouble in the family's USA Network show, "Chrisley Knows Best."
Now that young Grayson has emerged a bit from under his parents' wings and into the spotlight of social media, there is no doubt that he will not want for anything with his supportive family backing him every step of the way.