Kevin Gage Is Late Kelly Preston's First Husband — What Is Known about His Personal Life
Actor Kevin Gage, best known as the psychopathic criminal Waingro in "Heat," was Kelly Preston's first husband. They got divorced two years after tying the knot.
Born in May 1959, Gage grew up in Northern Wisconsin, where he used to work on his grandparents' dairy farm. After graduating from high school, he moved to Florida, where he started lading odd jobs.
Preston confessed that she was still married to Gage when she met John Travolta.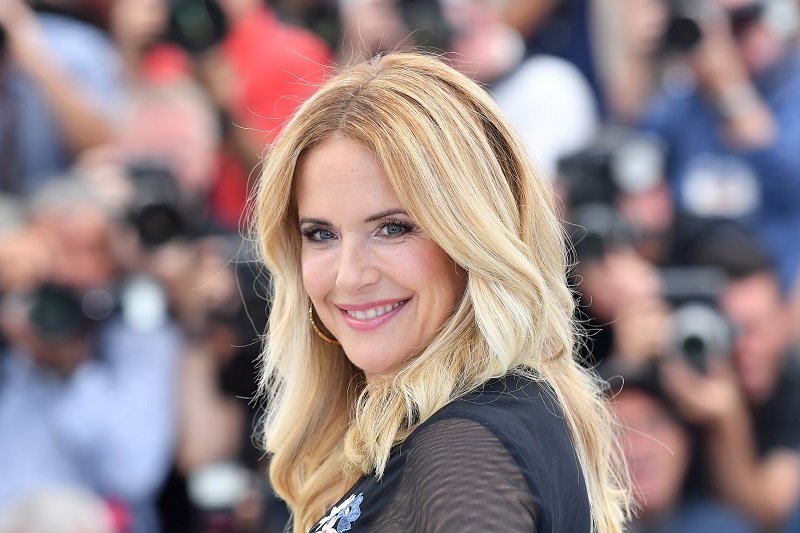 KEVIN GAGE'S CAREER
Eventually, he went all the way to California with plans to work in construction in the Bay Area. However, he stayed in Hollywood, where a theatrical agent discovered him working at a bar and pushed him to get acting classes.
A few years later, Kevin Gage became an actor, working in projects like "Highway to Heaven" and "Divorce Court."
Day 4: BTS - Kevin Gage is the "Warden" and absolutely no one else could have played this role any better. You ain't ready...for #KevinGage #EscapeFromBlackWater #Kochi #India 🇮🇳 cc: @PaulSidhuActor pic.twitter.com/Dlt7732Ltm

— The Tweet Sniper💥 (@IWashington) December 27, 2019
His career skyrocketed in 1995 when he played a villain in "Heat" opposite Al Pacino, Robert De Niro, and Val Kilmer. According to Gage, one of the "most euphoric" moments of his life was when Michael Mann (the film's director) told him that he got the job.
From that point on, he kept appearing in films and TV shows like "GI Jane," opposite Demi Moore and Viggo Mortensen, "Blow," working next to Johnny Depp, and "Smallville."
Day 4: BTS - Kevin Gage, (DP) P.P. Dilshad, Doug Hutchison, (Director) Roger Ellis Frazier, Louis Mandylor and I COMING FOR YOU in 2020 with...#EscapeFromBlackWater #OntheSet #Kochi #India 🇮🇳 pic.twitter.com/FLeekHRbbw

— The Tweet Sniper💥 (@IWashington) December 27, 2019
KEVIN GAGE AND KELLY PRESTON'S MARRIAGE
As per his love life, late actress Kelly Preston was Kevin Gage's wife for two years. Despite their time together, the former couple didn't have children.
Preston and Gage met each other on the set of "SpaceCamp," where she portrayed Tish Ambrose, and he had a minor role that didn't make it to the final version of the film.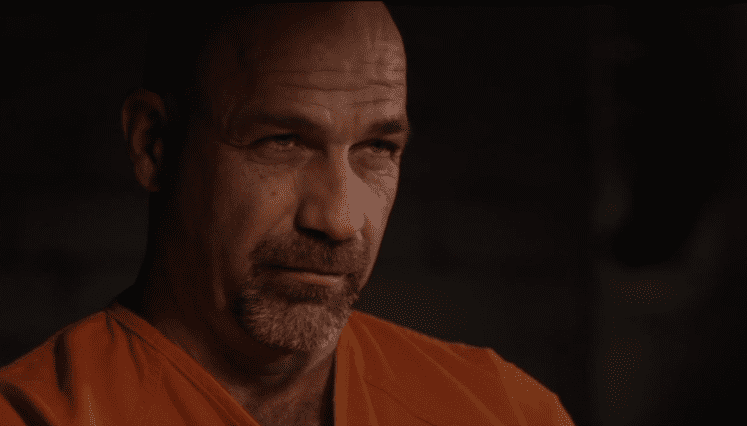 Regardless of his time on screen, Gage captivated Preston, and they walked down the aisle in Hawaii in 1985. Their relationship was not as good as they would have wanted, though, and they parted ways in 1987.
Talking to Andy Cohen on "Watch What Happens Live!" Preston confessed that she was still married to Gage when she met John Travolta, her husband of almost three decades.
However, Travolta was not Preston's romantic partner immediately after her and Gage's divorce. In fact, that would be none other than George Clooney.
The former couple was quite committed as they even bought a house together! They called it quits in 1989, though. After that, she was engaged to "Two and a Half Men" star Charlie Sheen until 1990.
KELLY PRESTON'S HUSBAND AFTER KEVIN GAGE
On New Year's Eve 1991, Kelly Preston and John Travolta got engaged, and they tied the knot on September 5, 1991, in Paris. At the time of their wedding, she was already pregnant with their son, Jett, who was born in 1992 and died at the age of 16 in 2009.
In 2000, Preston and Travolta welcomed their daughter Ella Bleu to the world. In 2010, their son Benjamin was born.
Sadly, on July 12, 2020, Preston passed away after privately dealing with breast cancer. She was 57 years old. Following her death, a representative of the Travolta family shared with People:
"Choosing to keep her fight private, she had been undergoing medical treatment for some time, supported by her closest family and friends."
On September 5, 2019, Preston and Travolta celebrated their 28th wedding anniversary sharing beautiful tributes to each other on Instagram in which they emphasized just how much they loved each other.
Coming back to Kevin Gage, he married Shannon Perris-Knight in March 2006. The status of their relationship is unclear as he described himself on his website as the single father of a boy named Ryder, born in January 2007.
At the moment, Gage is still active in the entertainment industry and is expected to appear in different projects, including "The Owl in Echo Park," "Hustle Down," and "Escape from Black Water."