94-Year-Old Man Goes Viral after Gliding down Waterslide in an Amazing Video
Many people rejoiced after watching the video of a 94-year-old man making his way down a waterslide. He proved that there is no age limit when it comes to fun.
The protagonist in the heartwarming clip is Roy Beller, a United States Army Air Corps veteran. Thanks to his grandson Michael Graham from Choctaw, Oklahoma, for sharing this video on Facebook on July 5.
"When your 94-year-old Papa says I'm going down the water slide that means he's going down the water slide!" Graham captioned the clip. "I love him so much and hope to be half the man he has been through his life."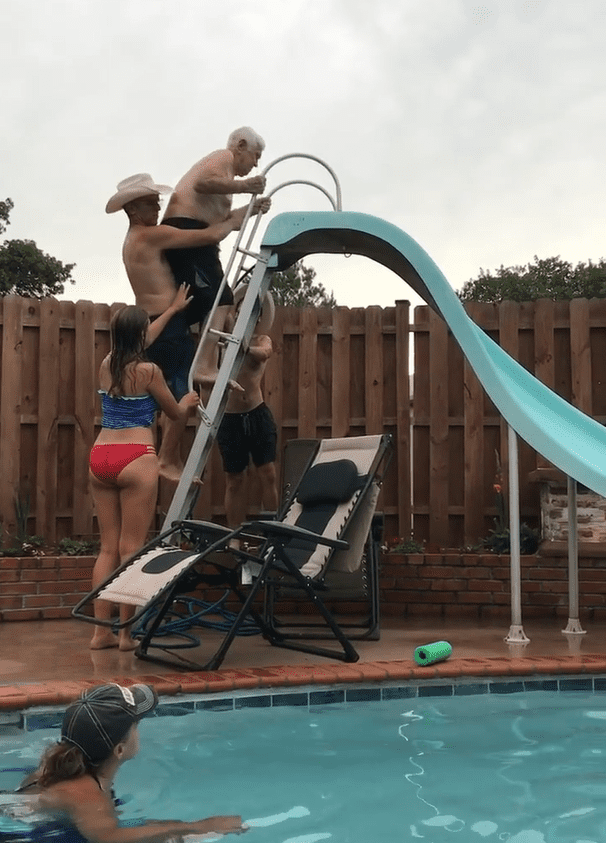 SOCIAL MEDIA RESPONSES
In the now-viral video, Beller can be seen being helped by his family members up the stairs to the waterslide. When he was there, his face showed how excited he was. His loved ones were cheering him on the entire way down to his landing.
As of this writing, the video has been viewed more than 8.5 million times on Facebook. Of course, many netizens also liked and commented on the video. They were all pleased with Beller. Many said that his video is one of the best things they have seen all day.
Graham could not help but be thankful for all the kind comments his grandfather received. He also said he would let him know that he is famous now.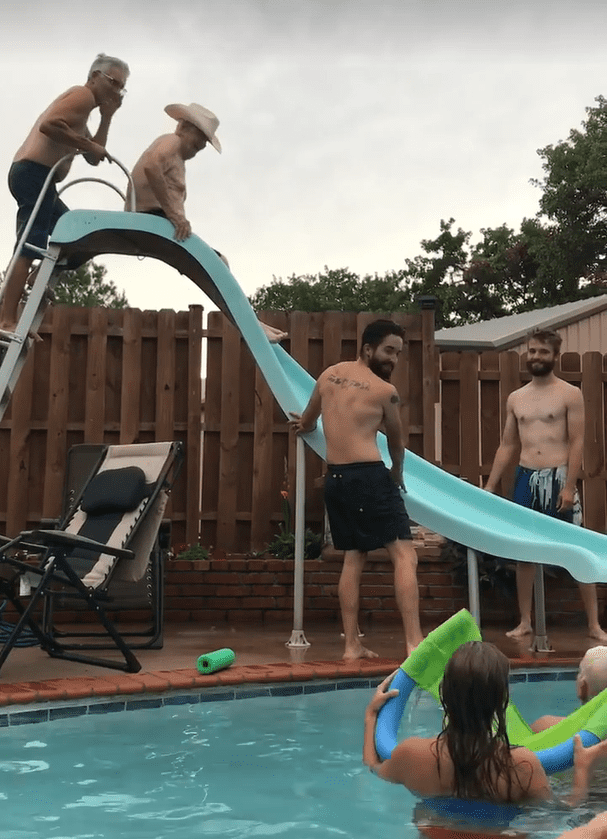 HE NEVER EXPECTED
Meanwhile, in an interview with TODAY, Graham said that his only purpose in sharing the video is for the whole family to see it and be excited about watching Beller go down.
Graham never expected the video to go viral. He said that when he shared it on Facebook, he had in mind it would only get a few hundred views.
Like Graham, many grandchildren also learned many things because of their grandparents.
BELLER COULDN'T BELIEVE
But when he noticed that it had reached one million views, he immediately called his grandfather to let him know. Even Beller could not believe many people wanted to watch him going down a slide. Eventually, Graham told his grandfather two things that could possibly be the reason why the video went viral.
"One is people were really excited to see someone of your age still active and doing things," he said. "Then the other is there's been lots of comments, how much people can see the love in the family."
In that interview, Graham revealed that no one really influenced Beller to go down the water slide. That happened during the family party.
Graham said that they were just sitting in the pool when his grandfather suddenly thought of doing that. Of course, he did not object, so they helped him climb the stairs to the waterslide.
Graham also shared how his grandfather took care of his wife, who has been suffering from Alzheimer's for a long time. He said that Beller really shaped and illustrated his outlook on what it means to love unconditionally.
Like Graham, many grandchildren also learned many things because of their grandparents. One person named Arielle Ford said her grandmother told her that there is someone who is really set to love us forever, as reported by Country Living.
On the other hand, Linda Landsman said that her grandmother always advised her that she should save her own money so that she would have something to use if she's in need.