See Damon Dash's Fiancée Raquel Horn's Growing 20-Week Baby Bump (Photo)
Damon Dash's fiancee, Raquel Horn, took to Instagram where she showed off her baby bump as she struck a pose in a stunning two-piece swimsuit.
Raquel Horn is expecting a baby with movie producer, Damon Dash, and the expectant mother is sporting an undeniable glow. Taking to Instagram, Horn shared a gorgeous photo of herself having what appeared to be a great day at the swimming pool.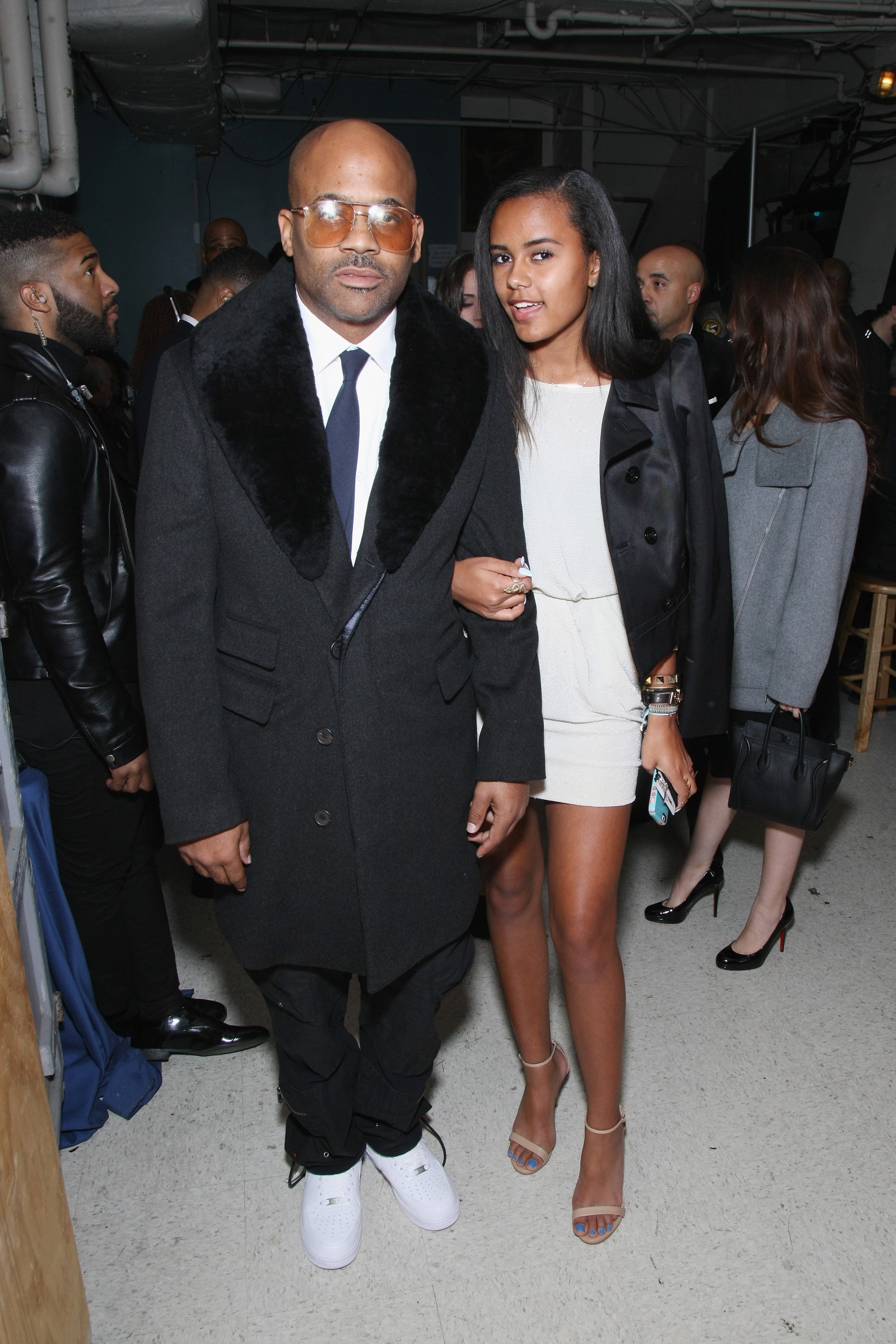 Donning a black two-piece swimsuit, Horn showed off her twenty-weeks baby bump while she struck a pose in the sun right next to the pool.
Horn topped off her look with a straw hat which she wore as protective gear against the sun and while sharing the photo she captioned:
"20 weeks .... film photo by @remi.lewis."
The post seemed to thrill fans who quickly took to the comments section where they left their reactions. One user wrote, "That's a beautiful bump mama?❤️ sending prayers and love," while another added, "Baby bump alert! Beautiful" with many others also leaving congratulatory messages for Horn.
The duo filed a court motion seeking approval to receive a settlement Dash was expected to receive from Empire creator, Lee Daniels.
Horn, who is also known by her nickname "Rocky," works as the creative director of "Poppington," a clothing line that she co-owns with Dash.
In addition to their business, Horn has also produced some movies with Dash in the past. One of the films she produced is the 2018 film, "Honor Up," which Dash wrote, directed, and starred in alongside his cousin Stacey Dash.
She is also said to have been involved with projects such as "The Buroc Festival" and the short film "Mafietta: Rise of a Female Boss."
While their love has waxed strong over the years, Dash and Horn have had their fair share of legal battles. In 2019, the couple was slammed with a $50 million lawsuit after Dash was accused of sexually assaulting photographer Monique Burns.
Dash has also been involved in legal battles with his ex-wife, Rachel Roy, and ex-girlfriend, Cindy Morales, who accused him of not fulfilling his child support obligations.
Last year, Roy and Morales took legal action to eliminate Dash from the process of getting the balance for their child support. 
The duo filed a court motion seeking approval to receive a settlement Dash was expected to receive from Empire creator, Lee Daniels. Dash was married to Roy from 2005 to 2009, and the duo welcomed two daughters Ava, and Tallulah during their marriage.
He also shares a son named Lucky with Morales, and in addition, Dash is father to Damon Dash Jr., whom he welcomed with his ex, Linda Williams. 
Despite his flaws and battles, there is no doubt that Dash is a great father to his kids and will be an equally amazing father to his unborn child.