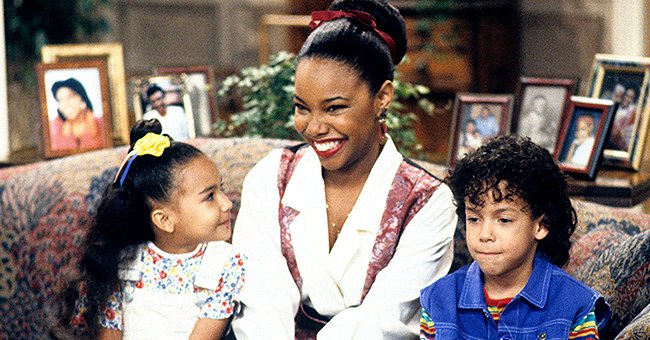 Getty Images
'Family Matters' Star Kellie S Williams Mourns the Death of Naya Rivera in a Touching Post
Kellie S. Williams from "Family Matters" posted a touching tribute to Naya Rivera along with a throwback photo from the late actress's appearance on the 90s show.
Only hours after the Ventura County Sheriff's office confirmed that they had recovered Naya Rivera's body from Lake Piru in California, her fans and former co-stars have taken to social media to share their grief. In a heartfelt tribute, "Family Matters" star Kellie S. Williams, wrote:
"RIP Naya! My thoughts and prayers go out to her loved ones, especially her son!"
The touching throwback photo was from an episode of "Family Matters," during which Kellie Naya and Bryton McClure were seated on the family couch.
"This is how I will always remember Naya, as Gwendolyn," commented one person. Another fan added, "Wow, prayers up to all her loved ones, may she rest." Another person expressed their surprise that she had starred on the show.

A fan commented a photo of Kellie S. Williams, Naya Rivera, and Bryton McClure sitting on a couch on an episode of 'Family Matters' | Source: Instagram.com/kellieswilliams
The Ventura County Medical Examiner told the
BBC
that Naya's cause of death was an accidental drowning. The actress had rented a boat with her son, Josey Hollis Dorsey, when she fell overboard. Bill Ayub, from the Ventura County Sheriff,
explained:
"She mustered enough energy to get her son back onto the boat, but not enough to save herself."
Naya's four-year-old was found asleep on the boat they had rented hours after footage captured them leaving the dock and heading towards their water.
It was reported, Josey was found safe and healthy. He was later reunited with his father and Naya's ex-husband, Ryan Dorsey.
Naya's co-stars from the hit show "Glee" also paid tribute to her hours after her body was recovered from Lake Piru.
They were pictured looking into the distance and standing arm in arm along the shores where the actress met her untimely death.
Naya played the character of a cheerleader named Santana on "Glee" from 2009 to 2015. It was her breakout role since her many featured parts as a child star actress.
The young actress is survived by her son, who been in Ryan's care since her passing. Naya divorced her ex-husband in 2018 after four years of marriage.
Please fill in your e-mail so we can share with you our top stories!